There's nothing that completes the ultimate boss-lady outfit like the right manicure, and nothing that will get you weird, judgemental looks like wrong manicure. Stay away from IG-worthy, non-functional claws and bright red glitter looks. In a traditional workplace, it's usually better to keep it neutral. But that doesn't have to mean boring! Here are the most chic work-friendly manicures that you'll nail without even trying!
1. This neutral and rose gold manicure is the perfect way to add a little bit of sparkles to a perfectly office-appropriate mani. The thin stripes and single metallic look is perfect with almost any outfit choice.

2. This pink and gold look with a delicate black tip-lining is absolute perfection, not just for the workplace, but any occasion we can think of. It's like a mini ring for each of your nails! Sleek on short or slightly longer nails.



3. This blush and white ombre look with a single jewel on each ring finger is so sublime, but looks tricky to pull off in a DIY version so we suggest going pro for this look. It has a subtle barely-there look that is clean, minimal, and very pretty in pink.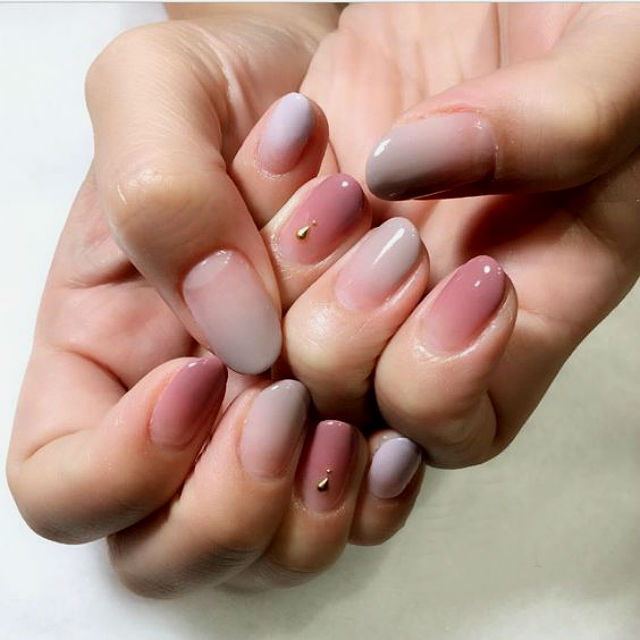 Pages: 1 2 3Next PageNext