5. HELLO KITTY CAFÉ (SEOUL, SOUTH KOREA)
Speaking of cats: if you were as obsessed with Hello Kitty phenomenon as we were – please meet your paradise. You can get a coffee and a dessert and there is also a gift shop with all things Hello Kitty. The interior is, of course, pink. You can get caffeinated and explore it all!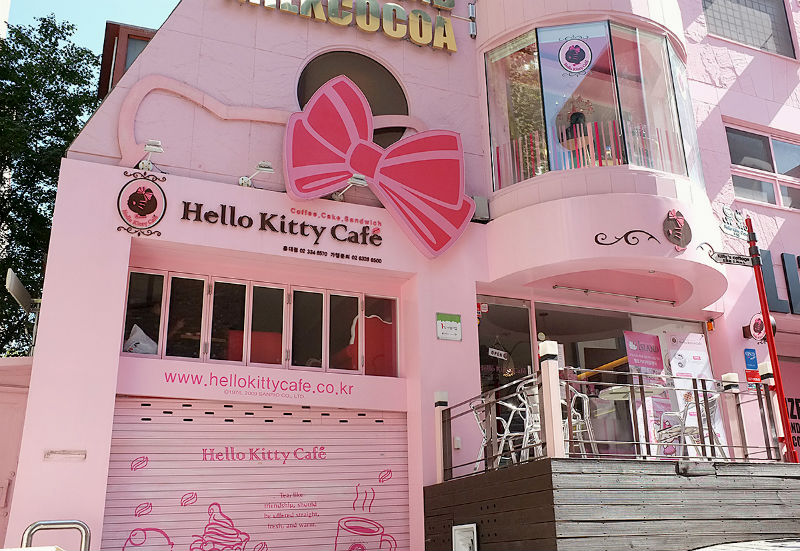 6. THE VINTAGE EMPORIOUM (LONDON, GREAT BRITAIN)
This place has a tearoom! For real. You can have a 5 o'clock tea like a real Brit. This is a retro boutique where you can get home accessories and vintage clothing. There is also a small stage inside where you can enjoy live poetry readings and music.