7. Kiwi, chestnuts, physalis, nephelium, grapes and sage. Very unusual, but definitely sounds yummy.

8. Cauliflower, plums, radishes, mushrooms and an eggplant. Such a vibrant purple bouquet.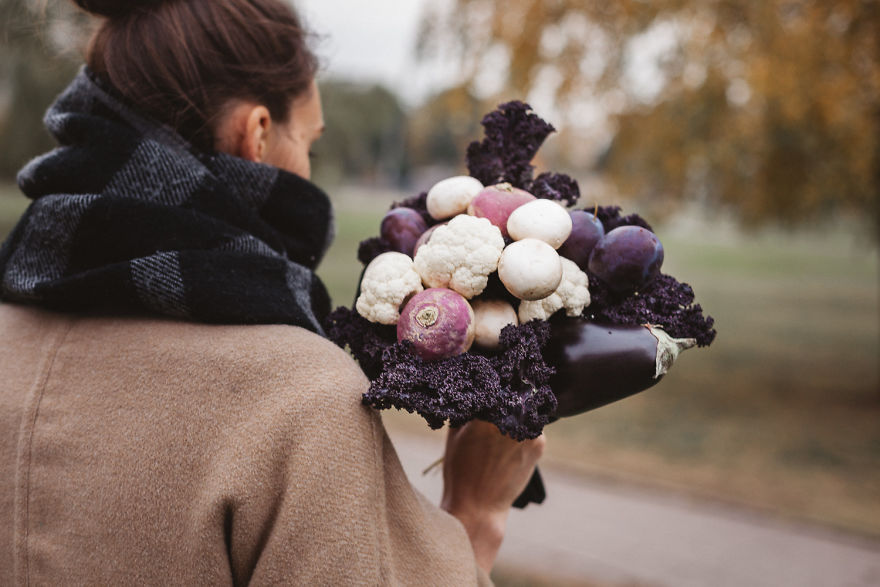 9. Italian pine, pomegranate, cauliflower, ginger, kale, baby corn and kiwi. Looks quite Christmasy, don't you think?

10. Kiwis, bell peppers, ginger, lemons and guelder rose berries. Such a pretty and warm color palette.

For more details and informations you can go over to the official facebook page.