We are used to seeing celebrities everywhere, very often totally unrelated stars look like twins. However, most celebrities have siblings who look just like them. You would probably never see them on the red carpet but it doesn't make their appearance any less impressive. They could be easily mistaken for their star sibling.
1. Kate Middleton and Pippa Middleton
Duchess of Cambridge has definitely changed the Royal Family in a way, all events including a wedding were different from royal traditions. Her sister Pippa has caught some of the spotlight as well. She was a bridesmaid for Kate and has been snapped with many wealthy and prominent people. Both sisters has found their place in life for sure.

2. Beyoncé and Solange Knowles
These two sisters could make a great duo. They both have devoted their life to music and achieved different success. Beyonce, as a big sister, has made her way up the fame lane while Solange has found her place in a different music genre. Nevertheless, Solange has written music not only for Beyonce but for other popular stars.



3. Paris Hilton and Nicky Hilton
These two members of the Hilton family will show you that you can be famous for being famous. Born in a rich family, these two sisters showed us how to party and what we should wear. While Nicky Hilton has stayed away from the paparazzi cameras, Paris loves attention and always tries to find a way to surprise her fans.

4. Liam Hemsworth and Chris Hemsworth
These two Australian hotties have proved that Australia has a lot to offer to Hollywood. While big brother has found his place in Hollywood as a superhero, Liam stars as a more romantic type of character in most of his movies. They both found celebrity partners, Chris being married to a Spanish actress and Liam engaged to Miley Cyrus.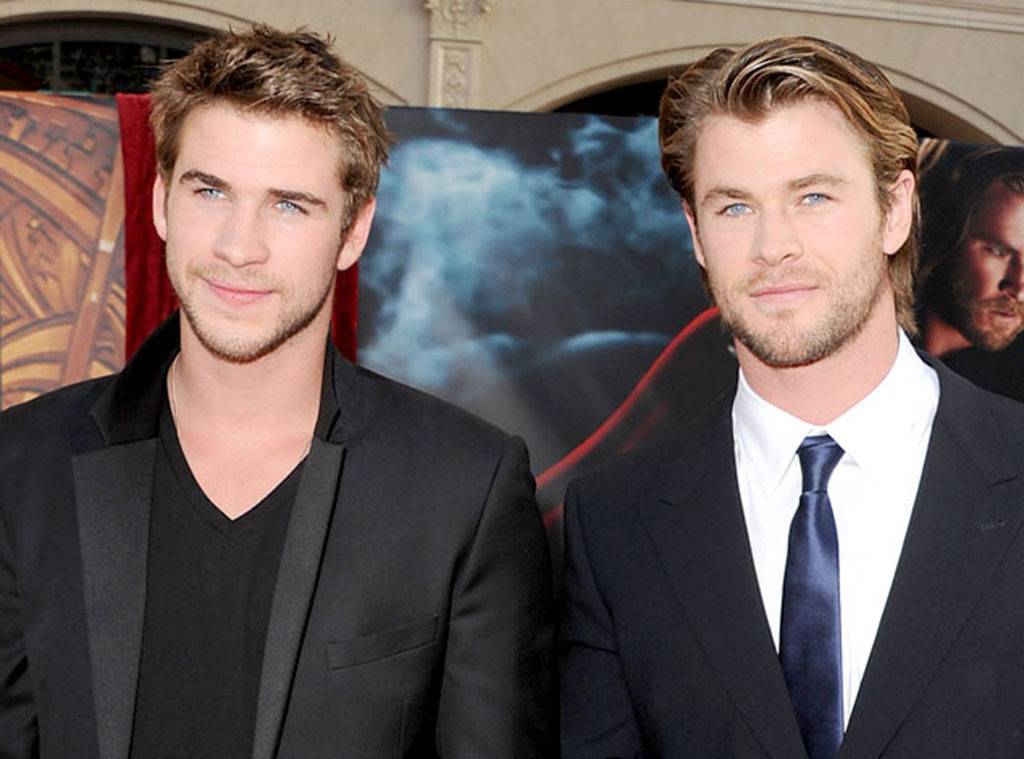 5. Dakota Fanning and Elle Fanning
These two actresses started their careers very young with Dakota getting recognition as a prominent actress at the age of 8. As both sisters look alike, Elle used to play a younger version of Dakota which started her acting career. While Dakota has already transitioned into more adult roles, Elle is still working on teen roles in big movies.
6. Victoria Beckham and Louise Adams
While these two look almost identical, their lives are very different. While Victoria Beckham built her career as a member of the Spice Girls and then married a handsome football player, Louise still tries to find a perfect husband after being married 3 times. Being in the shadow of her big sister, Louise opened her own fashion boutique.



7. James Franco and Dave Franco
This family of cat lovers has brought us these two great brothers (they actually have another one – Tom). These two guys look very similar so sometimes it is hard to tell which one you've seen on TV. The Franco family has brought a lot of talent to this world.



8. Chris Evans and Scott Evans
Chris Evans is very well known as Captain America and The Human Torch while his younger brother Scott has connected his life with TV and stars in soap operas and different TV series. These two are super-handsome and are popular with their fans. They are both supporters of the LGBT community.

9. Penelope Cruz and Monica Cruz
Penelope's younger sister is as hot as she is. Even though she didn't make a big career in acting, she is an excellent flamenco dancer. Monica has even doubled for Penelope in Pirates of the Caribbean when Penelope was pregnant as they appear to be identical.



10. Alex Watson and Emma Watson
Alex Watson has featured as an extra in two Harry Potter films while his sister played one of the major roles. He also appeared together with Emma in Burberry advert in 2010. Alex also models so female fans who like Emma Watson have someone else to look at.