As adults we know that actors and actresses in the movies are just really good at pretending to be in love with each other on the screen, but sometimes we can't help but want to believe their feelings can be genuine. Well, we're here to tell you that in some of the movies it's actually true. Let's take a look at 10 movies in which the actors really loved each other.
1. Days Of Thunder (1990)
Does anyone even remember this movie? Tom Cruise looked like a baby back then and Nicole Kidman was still a curly redhead. Their on screen love transpired into a real relationship. For more than a decade they were considered one of the coolest couples in Hollywood. You know, up until the point we found out Tom is absolutely crazy.

2. The Apartment (1996)
Monica Bellucci and Vincent Cassel fell in love while filming the Apartment. It was an unexpected relationship that no one expected to last, since Vincent had quite a reputation for being a ladies man. However, they eventually ended up getting married in 1999 and were considered one of the most gorgeous couples in cinema up until the end of their marriage in 2013.



3. Cruel Intentions (1999)
Remember how in Cruel Intentions Ryan Phillippe's character was a bad boy who was supposed to seduce goody two shoes Reese Witherspoon and actually ended up falling in love with her for real? Well guess what. The two were actually married when the movie came out and stayed together until 2007.

4. Gigli (2003)
In the movie Jennifer Lopez is a man-hating killer, but she falls in love with Ben Affleck's character and her worldview changes. We don't know for sure if J.Lo's world turned upside down, but the fact that their relationship started on the set of that movie is a very well known fact.



5. Alfie (2004)
Playing Alfie wasn't a huge stretch for Jude Law. He and Sienna Miller started out as just colleagues on the set but it quickly turned into a whirlwind romance, much like it is in the movie. After all, Jude law is a very good looking man. Those love scenes must've been easy to film, considering they didn't have to pretend to enjoy each other's company.

6. Mr. and Mrs. Smith (2005)
Do we even have to say anything? We all know how this went. Brad was so taken with Angelina that he forgot all about Jennifer Anniston. This was fate, it was destiny. But you know, you've got to admit Brangelina were an incredible couple for 12 years and had too many kids to count. So perhaps it was worth it.



7. Step Up (2006)
Step Up is one of those summer movies that we watch and just want to dance. But what makes it special is that Channing Tatum and Jenna Dewan, the two leads who fall in love in the movie, are now actually married and have a beautiful daughter.



8. Vicky, Cristina, Barcelona (2008)
This movie is a bit strange, but hey, it's definitely full of gorgeous people and passion. No wonder Penelope Cruz and Javier Bardem felt a spark on the set that later grew into a full blown passionate romance and in the end they even got married and are raising two gorgeous children together.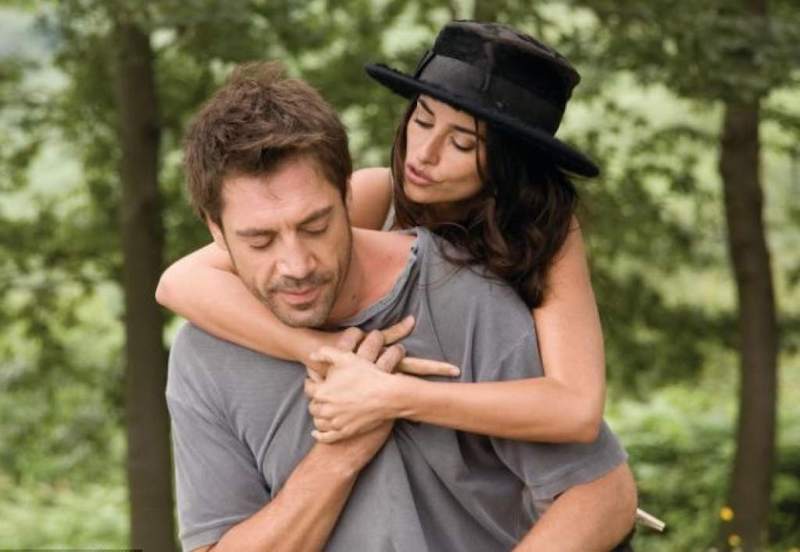 9. The Rum Diary (2010)
This is the movie that changed Johnny Depp's life. In light of recent events we're not sure if it's for the better, and in our humble opinion he should've stayed with Vanessa Paradis, but what can we do. The young Amber Heard stole Johnny's heart and it didn't take long for him to propose.



10. The Amazing Spider-Man (2012)
Andrew Garfield and Emma Stone were probably the most adorable couple we've ever seen. Their romance started on the set of the Amazing Spider-man and continued in real life. They were so cute together, always joking around and praising each other for their various talents and qualities. Oh, we wish they were still together, but at least they're still close friends.