It's no secret that most of the video games are made by men and for men. That's why most of the greatest video game protagonists are men as well. But here is a list of 10 most badass female video game characters that are strong as hell! Run the world (Girls)!
Nariko, Heavenly Sword
This redhead babe with a huge sword is as dangerous as she is beautiful. Nariko is the one you don't want to mess up with. She fights for her life and her people. And look at her hair! Jenifer Aniston must be jealous of her stunning hair.



Protagonist, NieR 2
This mysterious and incredibly stylish young girl has no name. She's a cute platinum blonde, an android created by humans and one of the three main NieR heroines.



Lara Croft, Rise of the Tomb Raider
Lara Croft, who is widely known as a Tomb Raider, is probably the most famous character in this list. Non-gamers know her from the Hollywood movies in which she was portrayed by stunning Angelina Jolie. However, she is still more loved in her digital format.



Senua, Hellblade
This mystical game is based on a Celtic myth. Senua is an ancient warrior who goes on a journey through the underworld. Here is a trick: this word is nothing more than the reflection of her own subconscious mind and reality.



Tifa Lockhart, Final Fantasy VII
They say the first love is always delicious. Final Fantasy VII was released in 1997. It has been many gamers' favorite past time game. Tifa has been their beloved playable heroine. She is fragile and shy, but unexpectedly strong with really mad fighting skills.



Samus Aran, Metroid
This stunning blonde is a real badass! She is a former soldier of the Galactic Federation who became a ruthless bounty hunter. She wears a combat bodysuit that transforms into a powered exoskeleton with weapons while fighting.



Imani, Gigantic
There are a few playable characters in Gigantic, but one-eyed WOC Imani is the coolest one. Her weapon is a giant crossbow, this tough girl uses it to scope her targets, snipe and shoot them.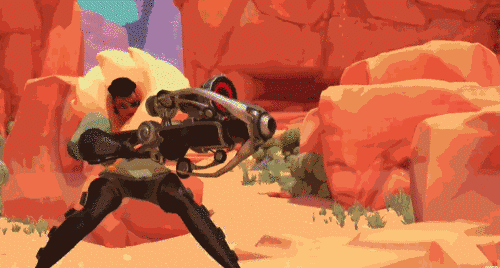 Chun-Li, Street Fighter
Chun-li is considered to be a trailblazer for female characters in fighting games and this makes her an ultimate gaming legend. Chun-Li claims that she's the strongest woman in the world. Her trademark attack is a "lightning kick" when she repeatedly strikes her foe with her incredibly fast leg.



Aloy , Horizon Zero Dawn
One more archer is on the list. The game is set in the distant future, when the Earth is being dominated by the powerful robotic creations that look like dinosaurs. Aloy is a skilled tribal hunter who tries to survive in the post apocalyptic world and protect her tribe from the mechanized creatures.



Emily Kaldwin, Dishonored 2
Meet the real princess. Emily is the Empress Jessamine Kaldwin's only child. Being a kid she had been kidnapped by her mother's killer, and after 15 years she returned as a fierce assassin. She's young and dangerous, and nobody will stop her on the way to return to her throne.