Deepika Padukone needs no introduction. She's a world famous and incredibly talented Indian actress, who has multiple film awards, including three Filmfare awards. She's one of the most popular and highest paid actresses in India. Deepika is beautiful, charming and hardworking. She's also a style icon for many, she really knows how to dress to impress and she's a master of accessorizing. Did you know she absolutely loves ethnic earrings? If you pay attention to her outfits and accessories you'll notice that she seems to have a huge collection of them, or at least the ones she picks for red carpets and events are always impeccable and very interesting in design. Let's take a look at some of the best ones we've seen her wear, shall we?
1. Deepika paired these incredible gold and pearl earrings wonderfully with her outfit and her bindi. Everything matches and compliments her look.

2. These earrings might've looked too big and overbearing on someone else, but Deepika pulls them off quite effortlessly. All because she chose not to pair them with any necklace and instead just let them be the center of attention.



3. How incredible do these earrings look? We're not even sure we've ever seen earrings more extravagant than these.

4. And again, classic Deepika, with neutral makeup, a red lip and some massive yet gorgeous looking earrings.



5. This pair of earrings matches with her dress particularly well. All that sparkle is making her look downright royal.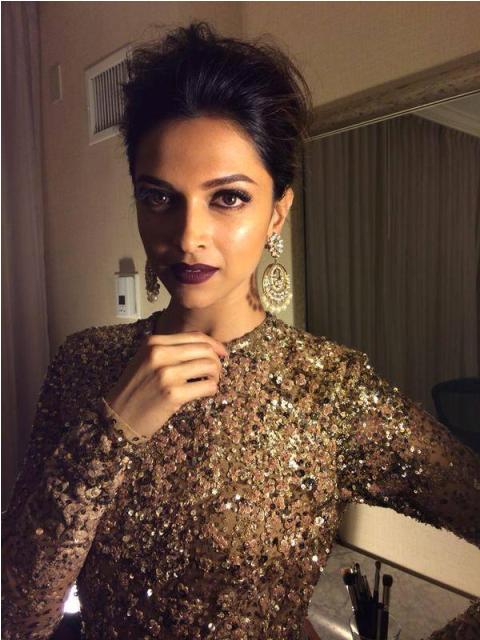 6. Big, attention grabbing and colorful earrings are clearly Deepika's thing, but look how well she pairs them with her dress. It's all about color combinations and patterns, and of course confidence with which she wears them.



7. If there's one thing you can learn from Deepika – it's that there's no such thing as too much gold.

8. See what we mean? Look at all this gold and all those diamonds in her earrings. It all looks glorious.



9. Deepika is also not afraid of wearing bright colors. Who said you shouldn't pair green and blue? Nonsenses, look how well it looks on her. And she even picked out earrings with green and blue gemstones.

10. Surely by now you've figured out that gold with pears is a winning combination for Deepika. Also, look at the shape of these earrings, they're so elegant.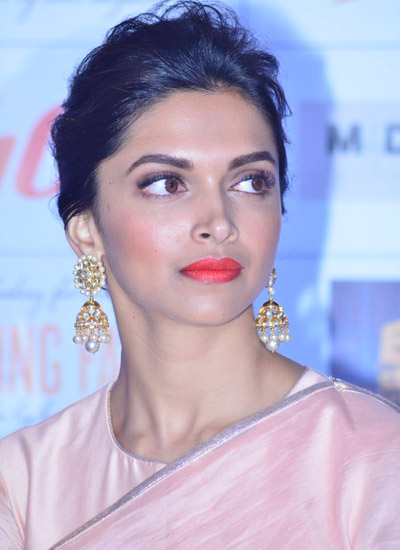 11. Diamonds? Rubies? Gold? Why pick just one if you can mix it all together and put it in a lovely set of earrings and a matching necklace?

12. Traditional and ethnic looking earrings are also Deepika's favourite. These look great, but it does make us wonder how heavy those are.