Celebrities are already blessed with amazing genes. I mean, how else can you explain how great they look? If you ever look at your favorite celebrity's parents you'll see that those parents are pretty good looking, and their kid somehow managed to get the best parts and features of their parents. Some people are just lucky that way. Today we're going to look at some of our favourite celebs and their parents or kids and see how much they look like each other.
In certain cases the look so alike that you might mistake them for doppelgangers or even think they're the same person. It's pretty freaky.
1. Will Smith and Jaden Smith
These two look so alike it's crazy. Jaden is growing up fast, and Will doesn't seem to age, so perhaps in the near future they'll just look like twins.

2. Goldie Hawn and Kate Hudson
These beautiful ladies look very similar two, especially if you find pictures of them around the same age.



3. Meryl Streep and Mamie Gummer
Mamie Gummer seems to be a copy of her famous mother, and with every year they look more and more alike. Such gorgeous and awesome women these two.



4. Alan Thicke and Robin Thicke
Like father like son. These two men seem to share the same face.

5. George Harrison and Dhani Harrison
While we all miss George Harrison, the legendary Beatle, his son Dhani seems to be an identical copy of him.



6. Tom Hanks and Colin Hanks
There's no denying that Tom's son looks like him. It can be seen from a mile away. But it becomes really apparent once you see them side by side.



7. Jon Voight and Angelina Jolie
Angelina is known all over the world for being one of the most beautiful women in Hollywood, but who would've though she got her gorgeous cheekbones from her father?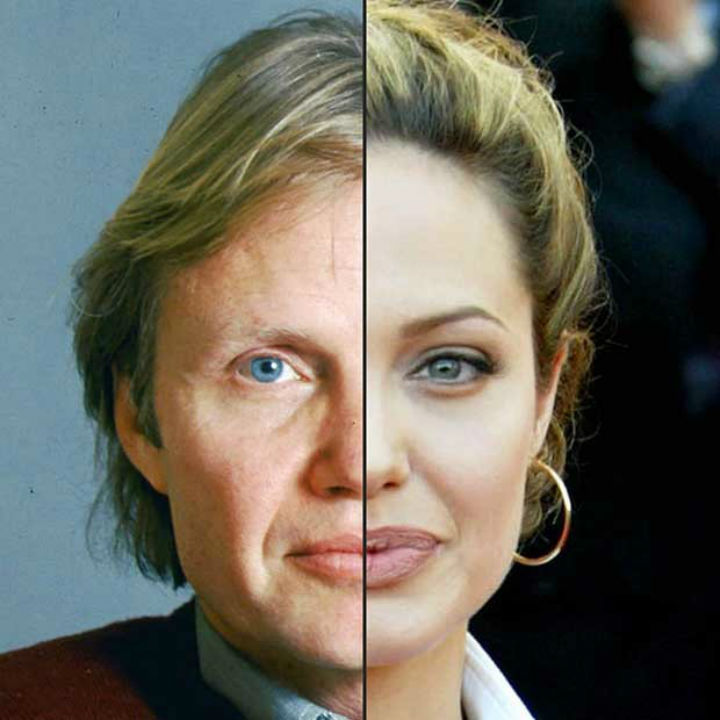 8. John Ritter and Jason Ritter
John and Jason look like they could be brothers, and when you think about it, not only do they share genes and similar features, they also have the same initials.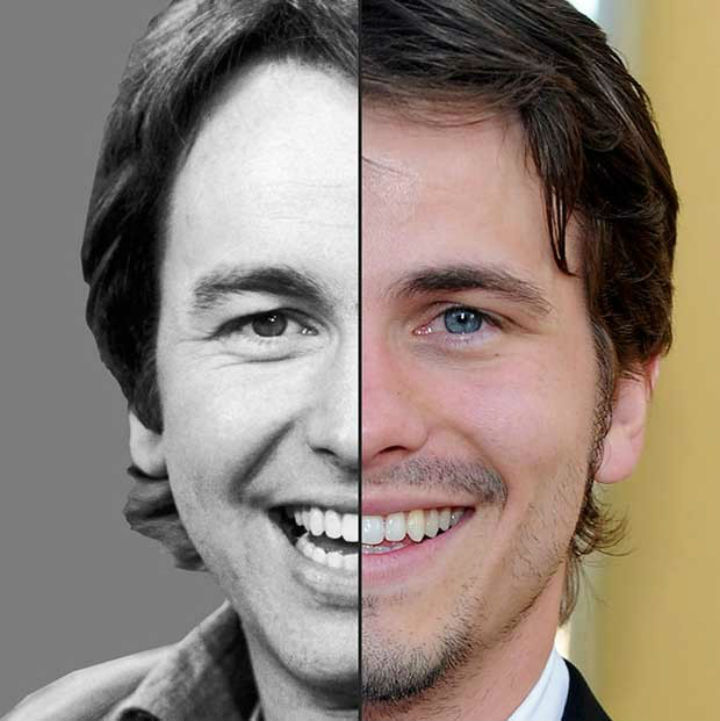 9. Susan Sarandon and Eva Amurri
Stunning mother and daughter. Their hairstyles might be different but their faces are almost identical.



10. Jayne Mansfield and Mariska Hargitay
Gorgeous ladies could be confused for twins if stood side by side.

11. Damon Wayans and Damon Wayans Jr
Now this is the most amazing case of all. Which one's the father and which one is the son? Father-son doppleganger case right here.



12. Donald Sutherland and Kiefer Sutherland
If Donald Sutherland were to shave his beard off, he'd look exactly like his son Kiefer, don't you think?