As much as we'd like to believe that our favorite celebrities will always look the same, they don't. Sure you can rewatch movies with them and remember them however you want, but the truth is they're only human. They grown and change, their appearance and style changes too. Some of it happens naturally with age, sometimes they choose to change the way they look to shake a certain role or image. Either way, we thought it would be fun to take a look at these 12 male celebs and how they've changed in the past 10 years.
1. Aaron Taylor-Johnson
Aaron has come a long way since his role in Kickass. He's no longer a teenage boy who wanted to be a superhero and save the world. He's now a grown man, and we've got to say, that beard really suits him.

2. Tom Hardy
Tom Hardy always had a lot of female fans thanks to his gorgeous looks and incredible physique, but it's interesting that he never went down the "romantic comedy" path in his career. Looking at his younger picture we can definitely see how it would work. But instead Tom always chooses interesting three dimensional roles and we love him even more for it.



3. Armie Hammer
Do you remember Armie at the beginning of his career? He even appeared in Desperate Housewives. He's changed a lot since and now takes on way more interesting projects and way more serious roles.

4. Alexander Skarsgård
Do you remember Alexander's role in True Blood? That hot vampire sure made a lot of girls' hearts skip a beat. But we think he only became more handsome with age.



5. Nikolaj Coster-Waldau
You probably know Nikolaj from Game of Thrones, and aren't used to seeing him when he was young. We gotta say, he was a hottie in his early years, but he truly aged well. He looks way more distinguished these days.

6. Jason Momoa
Jason went from a laid back dude to a very impressive Aquaman. And look at that impressive body. We wonder how much time he spends at the gym. Anyways, we can't wait to see his as Aquaman.



7. Michael Fassbender
Michael Fassbender was always very attractive. I mean is it even legal to have such a perfect face and such a stunning body at the same time? He didn't really change a lot, but he somehow looks wiser and smarter now, don't you think?

8. James McAvoy
James has changed so much in the past years. Look at how young and silly he looks in Starter for Ten, and then compare to how badass he looks now.



9. Tom Hiddleston
What the hell was going on with Tom's hair in his early years. I mean, sure, blonde ringlets are cute when you're 12 but this is a bit ridiculous. So let's all thank the forces of nature and possibly his stylist for how he looks now. But we all secretly love him with his dark hair as Loki, right?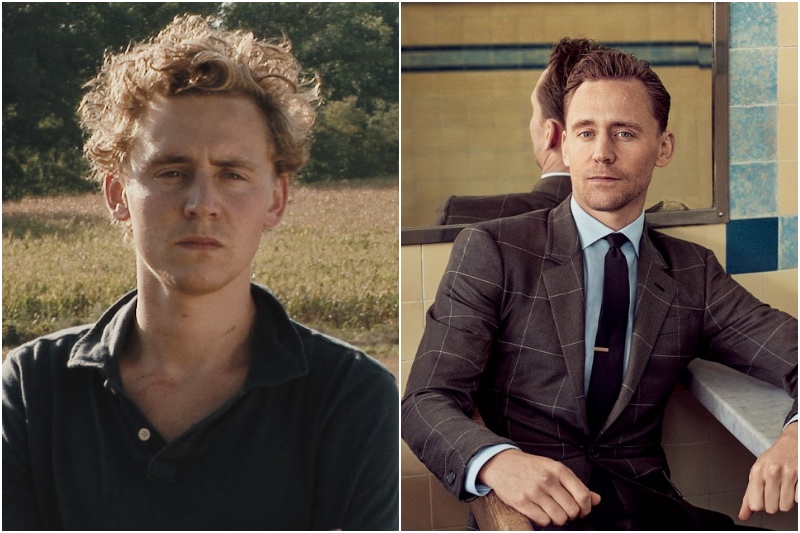 10. Benedict Cumberbatch
Benedict used look like such a dork in the beginning of his career. We really can't thank the stylists of Sherlock for how they made the world see him in a completely new light. And while he doesn't walk around with that famous curly hairstyle, he still looks way better now then he did 10 years ago.



11. Guillaume Canet
Guillaume Canet went through quite a transformation, not only has his appearance changed, but he's also way more interested in writing and directing movies than being an actor these days. We can't blame him, being an actor can be quite exhausting.

12. Ryan Reynolds
Ryan has aged beautifully. How does he manage to look this good and mature and distinguished but still act like such a goofball?