So you know how kisses in movies always look incredible? It's always closed eyes, soft touches and gentle head tilts. We know from personal experience that it's not always the case. Some kisses are awkward as hell. And it's kind of reassuring that even our favorite celebrities have those awkward kisses that don't look perfect at all. Let's take a look, shall we?
1. The hilarious case of a kiss that's not mutual. This John Travolta and Scarlett Johansson non-kiss has now become a classic.

2. Matthew McConaughey and Camila Alves shared the stiffest of kisses at the red carpet of the Cannes Film Festival.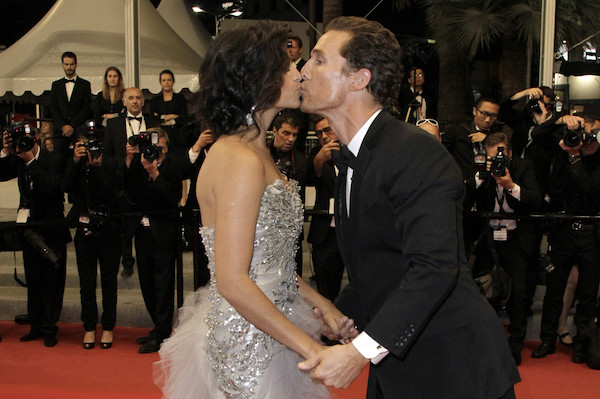 3. Another awkward kiss from John Travolta. This time with his wife. What is he even doing with his lips?



4. Emmm, Ben? Do you not know that you're supposed to close your eyes and enjoy yourself? That's freaking J-Lo kissing you!

5. When you're trying to kiss your movie director to show your appreciation and he's having none of it. Jennifer Lawrence has been snubbed, who would've thought that possible?



6. When he wants a proper kiss and you turn your cheek up. Awkward move, Salma Hayek.

7. Mariah Carey and Nick Cannon had a very awkward and messy smooch at the BET Honors. And just in case you haven't notices and to add to the awkwardness – he's holding their kid too.

8. Mitt Romney and his wife sharing the most uncomfortable kiss we've ever seen.



9. Another hilarious kiss from Mariah Carey and her husband. I guess they were trying to make sure they won't get caught with their eyes open, but this is just too funny.

10. Goldie Hawn and Kurt Russell attempted that classic movie over the shoulder kiss. Too bad it doesn't work out as nice in real life.



11. Kyra Sedgwick and Kevin Bacon both have their eyes open. Well this is double the awkward.



12. That time Kathy Griffin basically lunged at Ryan Seacrest. Eager much?