There's always a lot of talk surrounding Victoria's Secret Angels and how they promote unrealistic beauty expectations. Some say it's all Photoshop, others think makeup accounts for a lot of their looks, so we decided to investigate. Today we're going to take a look at some of the most well known Victoria's Secret models and compare what they look like with and without makeup, to see if there's a huge difference.
Adriana Lima
Adriana Lima isn't worried about showing her bare face. In fact she often posts workout selfies on her Instagram, in which she looks super sweaty, but still as gorgeous as ever. This airplane selfie also just proves the case that makeup or no makeup – she's always looking beautiful.

Elsa Hosk
We're not sure how this is possible but Elsa seems to look even prettier without makeup. As you can see from one of her casting photos in which she's either not wearing makeup or wearing only minimal makeup – her skin is super clear, her eyelashes are long and her eyes are so mesmerizing!



Bella Hadid
Bella also looks pretty much the same whether she's wearing makeup or not. In fact she even shared her beauty routine online showing how she does her makeup, and it started with her appearing on camera freshly out of the shower, with a completely bare face.

Gigi Hadid
Gigi, much like her sister Bella looks equally stunning when she's on the red carpet or in bed when she just woke up. In her case it looks like she really does just "wake up like that".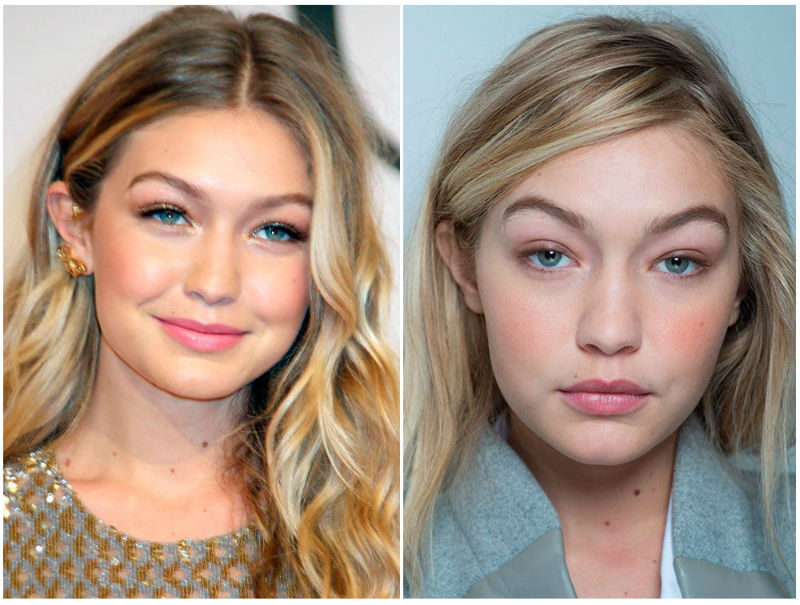 Josephine Skriver
Josephine's cheekbones are to die for, but alas you can't really get that with a workout routine, that's just her bone structure and we'll forever be jealous of that. Clearly she doesn't really use makeup to hide anything, just enhance what she naturally has.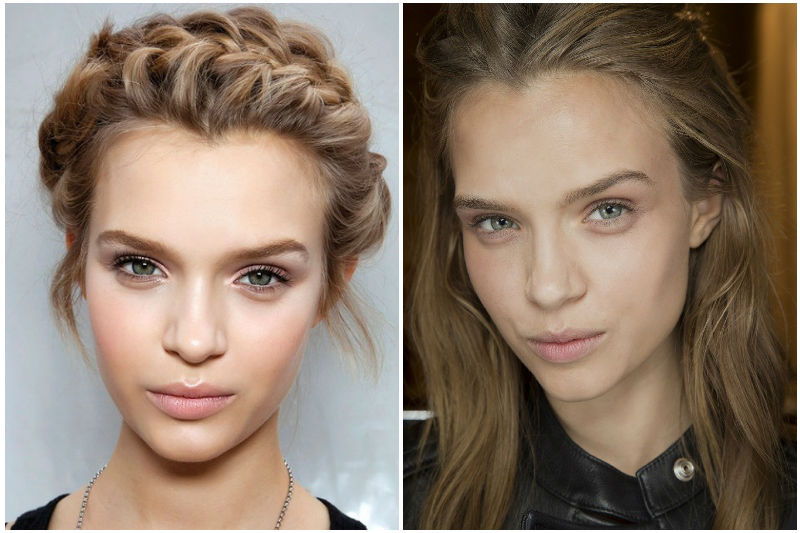 Martha Hunt
It's pretty incredible, but Martha Hunt looks just as stunning on the runway, adorned in beautiful lingerie and gems, as she does after a shower, with some under eye patches.



Alessandra Ambrosio
Alessandra is looking beautiful both at the beach after taking a dip in the sea and all dressed up on the red carpet. Her skin seems to be glowing no matter where she is.

Candice Swanepoel
Who doesn't know Candice? She's many people's favorite Victoria's Secret Angel and we see why. This girl seems to look incredible all the time.



Jasmine Tookes
Not only does Jasmine have a wonderfully toned and beautiful body, but her skin leaves us feeling jealous because of how absolutely perfect and glowing it is.

Romee Strijd
How does Romee do it? Look at her looking like a star on the runway, but then when she's just having a casual day, drinking a coffee in a car – she looks just as good, if perhaps slightly younger due to the lack of heavy makeup.



Sara Sampaio
Don't know about you, but Sara seems to look exactly the same to us on both of these pictures. Like yeah, perhaps a darker foundation on the runway, or some fake tan, but man that girl is flawless.

Lily Aldridge
Same goes for Lily Aldridge, we don't know how she does it, but she looks equally pretty no matter if she's going to the party or just stepping out for a day out in her casual clothes.