Celebrities already have way more impressive lives than us, and their Instagram accounts are no exception. Here are the most followed celebrities on Instagram this year. Who do you think will win the popularity contest?
Rihanna (63,5 million followers)
Since RiRi is reigning queen of everything, it only makes sense that being the queen of Instagram would follow soon after. With 63.5 million followers and a new Fenty lingerie line, we can't think of anything that this babe isn't dominating. Her recent Oceans 8 premiere look was simply ravishing.
Katy Perry (70,5 million followers)
The pop star herself has garnered 70.5 million followers, and given her cult fanatic following for her music, we're not that surprised. Through all of Katy's hair ups and downs, her IG fans have been there for her. Now we're in the era of short haired, edgy, and very realistic Snow White impersonator on American Idol.
Kendall Jenner (92.1 million followers)
At 92.1 million followers, you wouldn't think that Kendall is one of the lowest ranked Kardashians on Instagram, with both Kim and Kylie clocking in higher than her. But her feed of extremely photogenic and aesthetically stunning shots probably make her win in quality over quantity, in this case.
Neymar Jr. (95.5 million followers)
Soccer player Neymar Jr. is a total hottie, but that's not the only reason why his Instagram followers are up to 95.5 million followers. This hunk posts photos and videos of himself playing the sport, bonding with teammates, or sharing steamy moments with his gorgeous Brazilian actress bae.
Justin Bieber (100 million followers)
How could we forget the iconic Biebs in our round-up of popular celebrities on IG? With 100 million followers, Justin posts a surprising amount of throwback photos and homages to fans as opposed to only douchey selfies of himself. This Insta looks a lot less curated and manicured, but we're still into it.
Dwayne The Rock Johnson (108 million followers)
Some of you might know The Rock's Instagram from his next level cheat day meals, but now we're all aww'ing at what an amazing husband and daddy he is for his wife and new baby. His 108 million followers appreciate his hilarious humor and dedication to being a good man inside and out.
Taylor Swift (109 million followers)
The country star gone pop star gone supermodel army consolidator is a step above the Rock at 109 million followers. Her IG is carefully manicured and styled, depicting her millions of fans that show up at arena tours, with the occasional selfie, and posts of her very silly cat.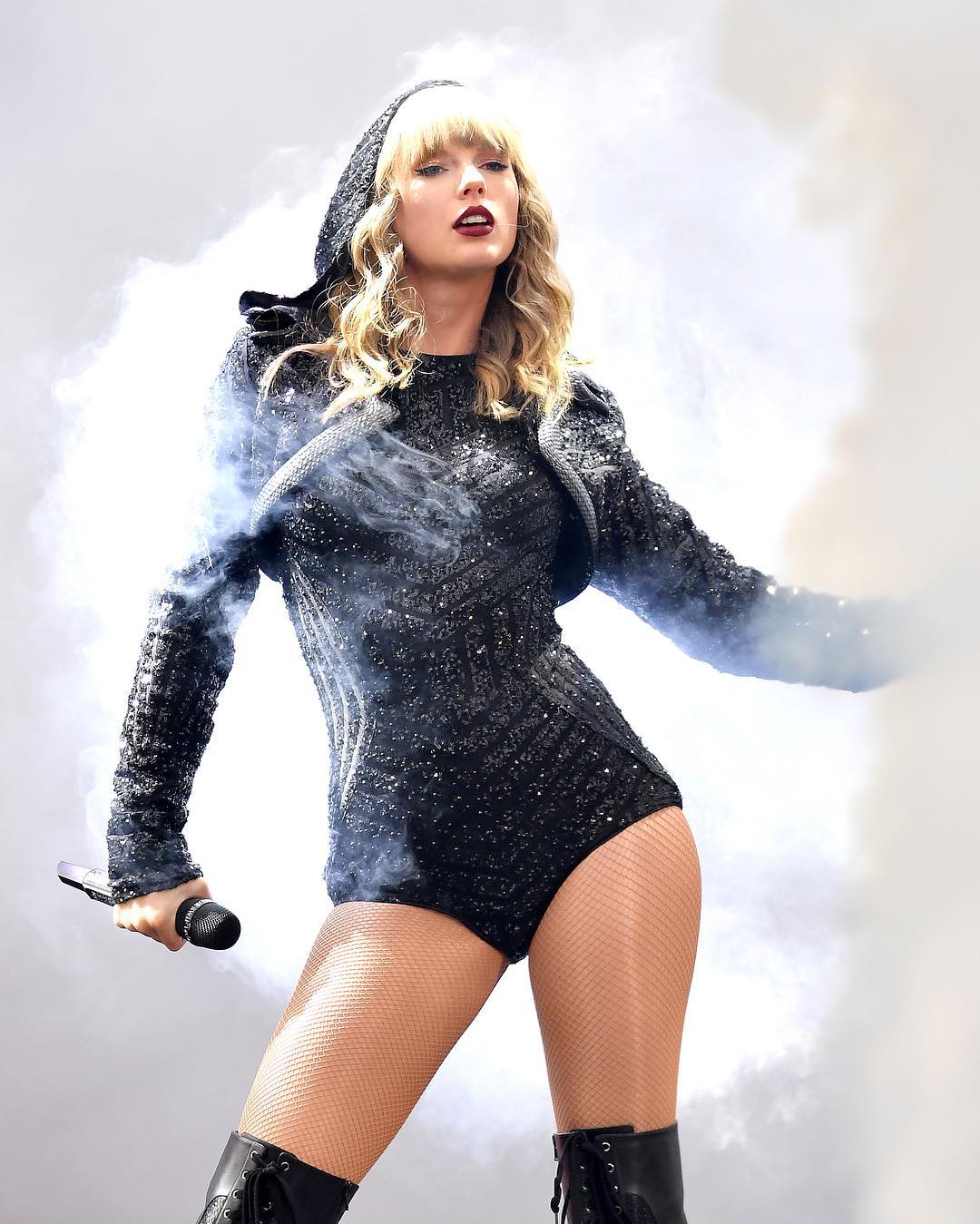 Kylie Jenner (110 million followers)
Kylie is definitely one of the most popular Kardashians, at least on IG! She's also the one who has gone through the most changes. The arrival of her baby Stormi has brought us more makeup free, cleavage-free shots, and for that we're very grateful. Show us all your dimensions, Kylie!
Kim Kardashian (113 million followers)
And the second most IG worthy Kardashian is the very iconic Kim, living her best life as a mom of three and wife of creative visionary/crazy person Kanye West. She most recently won the CFDA influencer award, and while we adore her glam pics, the messy shots with the kids at home are our favorites.
Beyonce (115 million followers)
Queen Bey herself has a following at 115 million, trumping everyone else thus far on this list. With the stage presence and talent of this R&B diva gone superstar, how can we deny her power? There's even a church of Beyonce, and one look at her fierce Instagram profile will easily explain why.
Ariana Grande (122 million followers)
Ariana recently made headlines for getting engaged to SNL actor Pete Davidson after just weeks of dating, and while we wish them the best of luck, we know how whirlwind romances when you're young can be. Either way, she has her 122 million followers to keep her warm at night if it doesn't go well.
Cristiano Ronaldo (130 million followers)
Our second soccer player on this list, Cristiano tops his pal Neymar Jr easily, clocking in at 128 million followers. With breathtakingly elegant footie skills, tight jeans and perfect eyebrows, we're not sure who wouldn't follow this guy.
Selena Gomez (138 million followers)
We've included our share of teen stars on this list, but Selena Gomez has the most followers at 138 million, and we hope that her influential and awareness-raising show 13 Reasons Why is a big part of that. Recent posts include a short bob with bangs – do you like this cute look on Selena?