Sexism and misogyny in Hollywood is an all too common and unfortunate event – but luckily, we were gifted with some feminist angels who give us hope for the future. These ladies show us to embrace our flaws, and be confident because of them, not in spite of them. These are some celebs who aren't afraid to flaunt their girl power, and would be our dream besties.
1. Zoe Deschanel
Zoe Deschanel is a pioneer for letting women know they can be feminist and feminine: "We can't be feminine and be feminists and be successful? I want to be a f*cking feminist and wear a f*cking Peter Pan collar. So f*cking what?"
2. Evan Rachel Wood
Evan Rachel Wood took a stand for women's sexuality all over the world when she took to Twitter to call out the MPAA for editing some of the sexual scenes in her film "Charlie Countrymen". They edited a scene that had oral sex being performed on a woman, and she called them out for including violence and more damaging content, and being scared of a woman's sexuality.


3. Lena Dunham
The name Lena Dunham is almost synonymous with feminism. Her show "Girls", which she writes, directs, and stars in, is an homage to confused girls all over, helping them find their way. She is proud of her non-Hollywood body, and flaunts her beauty (what others think are her 'flaws') whenever she can.
4. Ellen Page
Ellen Page recently came out as gay, and talked about the scrutiny of being under the spotlight and needing to be 'a very specific vision of what a girl should be". She has spoken against slut-shaming, but since she's come into her own skin, has been fearless in speaking on her opinions about empowering women.
5. Natalie Portman
Natalie Portman's big charity love is micro-finance, lending money to small businesses in developing countries, specifically for women and young children. So she directly contributes to improving the lives of women. Along with being an on-screen star, she went to Harvard. Get that Ivy League, and that Oscar, girl.


6. Amy Schumer
Amy Schumer is everyone's favorite comedian. Her character in her stand up is often a promiscuous, dumb, or alcoholic girl – but it's meant to be ironic, showing people that women actually aren't these stereotypes, as proven by the insanely successful Schumer.
7. Tina Fey
If her book "Bossy Pants" didn't already convince you that she is the queen of the feminists, you should probably read it again. The '30 Rock' star navigates embracing vulgarity with being a role model and paving the way for young women of the future to be as powerful as they want. She uses her comedy to advocate for feminist causes and call out sexist double-standards.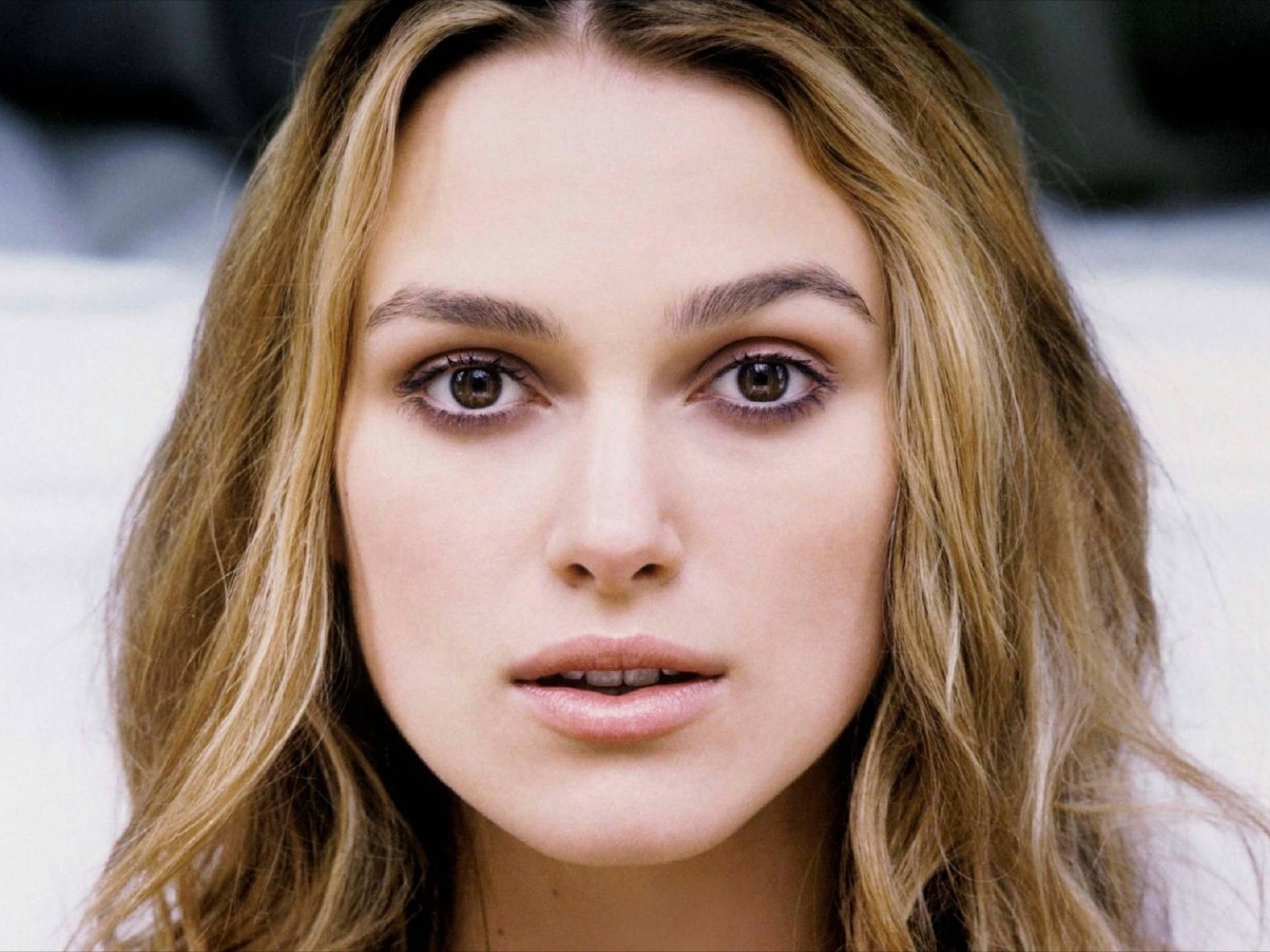 8. Keira Knightley
Keira Knightley is the face of an Amnesty International campaign for human rights and has filmed a startling video to raise awareness of domestic violence for the group "Women's Aid." She's spoken out about her photos being photo-shopped, and has told Harper's Bazaar that she's glad people are coming out of feeling feminist is a dirty word.


9. Emma Watson
Emma Watson is, along with being an actress, a UN Women Goodwill Ambassador, who stood in front of a ton of people at the UN headquarters in NYC and declared herself a feminist, kicking off her new UN-led campaign called "HeForShe". The goal of this campaign is to encourage men to fight for gender equality.
10. Lorde
Lorde thinks that feminist is "completely natural and shouldn't be something that people find mildly surprising". She's called out her photo being altered, as well as interviewers acting stupidly sexist questions. Her goal is for women to stop being scared of the word feminism, and realize it just means the same as being strong, or successful, or independent.
11. Jourdan Dunn
Jourdan Dunn shows you can be a family woman and a career lady. After her son was born in 2009, she was back on the catwalk within just 10 weeks, rocking her gorgeous body at London Fashion Week. Dunn has spoken out against racial discrimination towards black women within the industry, and her own struggles.


12. Chrissy Teigan
Chrissy Teigan might be a supermodel, but she's the first one to point out that she's anything but perfect. She posts picks of her stretch marks with pride, and has no verbal filter. Often seen eating junk food on TV. She says: "feminism is having the power to do whatever the f***k you want. It's about having your own beliefs and staying true to them." Chrissy stays true to herself, and so should we all!
13. Amber Rose
Ok, this one might surprise you, but in recent times, Amber Rose has actually been killing the feminist game. It's a movement she started by wearing a jumpsuit covered in al the directory slut-shaming words she's been called. She held a corresponding event that rose awareness on oppression, assault, shaming and violence against women.
14. Jenny Slate
"Am I a feminist? F*ck yeah, I'm a feminist." Jenny's opinion's on women empowerment are clear, Her movie "obvious child" managed to be a romantic comedy that featured  abortion in an unconventional way – and it was amazing. She wants abortions to not be a taboo or depressing thing in films anymore, and she succeeded.


15. Pink 
Pink truly doesn't care what people think of her and has frequently called out the music industry and their beauty standards, which she has broken free of long ago, making sure to make her own needs a priority. Her song "Stupid Girls" is a feminist anthem. She is a fearless badass, and we want to be her BFF.