Winter is coming. Let that sink in.
Soon, all you're going to want to do is stay indoors with your infinite supply of tea, and huddle under the coziest blankets in the house. Although going outside will be an adventure and feel like an accomplishment, there are so many in-house activities in store for you!
Don't let the cold autumn wind discourage you. Walk on over to the closest bookstore, and stock up for the winter to ensure you'll never be bored at home.
To help you in this spontaneous and exciting task, here is a list of books to keep you cozy this winter.
Goodbye To All That: Writers On Loving and Leaving New York by Sari Botton
Manhattan has always had that magic appeal to writers, poets and other creative spirits. This book is a collection of stories written by 28 different writers that share their stories about living in New York. Most of them being with fairy-tale like dreams and transition into stories of grief when the metropolis gets to them.
Go Set a Watchman by Harper Lee
Yes! Harper Lee, the author of To Kill a Mockingbird!
The continuation of the brilliant American Classic adds depth, context and new meanings to the novel written over four decades ago. Scout returns home from NYC to visit her father, and to her great surprise discovers some very disturbing truths about those closest to her.
The Signature of Things by Elizabeth Gilbert
Elizabeth Gilbert had a difficult time starting this one after the success of Eat, Pray,Love. Although this book also deals with love, discovery and adventures, it takes place a few centuries back and tells a different kind of story. The Signature of All Things covers the globe, from London to Peru to Philadelphia to Amsterdam and beyond. You're introduced to characters from all different paths of life that you wish you had personally known.
The Wind Up Bird Chronicle by Haruki Murakami
Personally, I cannot recommend this one enough. This novel is one of my favorites from Haruki Murakami masterpieces. It all begins with the main character, Toru Okada, lost in search of a missing cat to save his fading relationship. Incredibly imaginative and out of this world mysterious, the book will keep you on the edge (of your cozy cozy nest).
1q84 by Haruki Murakami
If you have read any of Haruki Murakami's books, knowing full well you will be obsessed with the one I just mentioned, '1q84' is a must read. This story is a parallel intersection of the lives of two characters, Aomame and Tengo. They live on the same planet, yet inhabit different worlds. Both characters are strangers to each other, or are they? This book will have leave you feeling like you're watching a fairy-tale movie instead of reading words in a book.
Night Circus by Erin Morgenstern
The circus is only open at night, and it always arrives without a warning.
You're let in on an epic dual between two magicians, Celia and Marco, who have been trained since childhood for this sole purpose. There is something very drawing and captivating about Erin Morgenstern's style of writing as well as the depiction of a story that deals with magic. Yet another book you won't be able to put down.
The Goldfinch by Donna Tartt
This book will leave you craving for more as you get buried in an entwining story of captivating individuals and complex relationships. Theo, the main character, survives an accident that kills his mother at a fragile age of 13. All that he had left of her was a small painting that eventually draws him into the underworld of art. This coming of age story is unlike the ones you may have read before.
The Girl on the Train by Paula Hawkins
Rachel has lost everything. She commutes by the same train everyday, going about her life aimlessly. One day she observes a strange incident that at a first glance seemed like a regular couple having breakfast. The thing she sees comes as a shock, and in trying to do the right thing by going to the police, her life and the lives of those involved turn upside down. This thriller will cause you to reconsider the way you look at other people's lives.
Trigger Warning: Short Fictions and Disturbances by Nein Gaiman
Trigger Warning is the book to huddle under blankets with. It's a collection of all sorts of short stories, from horror to science fiction to fairy tales. All of them have one thing in common – they explore the realm of human emotions and experiences and at the same time explore the worlds beneath.
The Ecliptic by Benjamin Wood
The setup of this story is an artistic getaway. An odd assembly of artists from all lines of work (architects, writers, musicians etc.), gather in the same place to cultivate their creative juices. An odd teenager named Fullerton arrives on the island and disrupts the routines of all the creatives. A chilling mystery ensues.
Noonday by Pat Barker
The story takes place in the autumn of 1940 in London. Several friends and alumni from the Slade School of art find themselves caught up in a war as the bombs fall on their helpless city. If you really enjoy this one, it's a part of a trilogy that began with Life Class, continued to Toby's Room and is now completed by Noonday.
Never Never by Colleen Hoover & Tarryl Fisher
A very brief but excellent synopsis by GoodReads:
"Best friends since they could walk. In love since the age of fourteen.
Complete strangers since this morning.
He'll do anything to remember. She'll do anything to forget."
The Circle by Dave Eggers
Circle is the world's most powerful internet company, and Mae Holland has just been hired to work for them. Mae is wooed by all the towering glass facilities, modern rooms and intoxicating atmosphere. One might think this is the opportunity of a lifetime, but your expectations are quickly erased as you begin to realize that this is one suspenseful novel that is not a fairy-tale by far. This novel is filled with suspense, brings about questions about memory, privacy and the limits of human knowledge.
Where'd You Go, Bernadette by Maria Semple
Bernadette Fox is one mysterious woman. She's an architect, a mother and an extremely opinionated partner among a million other things. One day she disappears. Her daughter compiles all sorts of documentation to create this touching novel about her missing mother and her role in this made up and absurd world.
Stone Mattress by Margaret Atwood
Stone Mattress is a collection of closely linked stories about the romantic relationships of a group of artists. The nine tales are linked by a common obsession of the characters with aging and dying. Somewhat typical of human nature, these fears are presented as dualities. Loving and hurting is a choice. These topics make for an excellent cold winter evening's read as you get philosophical.
Tuesdays With Morrie by Mitch Albom
The pages of the book are filled with wisdom, wit and humor. Oh, and don't forget the tissues, because I almost guarantee you will cry at some point. This is a story of a reunion between a college graduate, Mitch, and his dying professor, Morrie. The story takes place in the humble home of the main character and is mainly a stream of conversation, thoughts and memories. These three things are bound to get you thinking.
Withering Heights by Emily Brontë
A classic that you can't miss. If you've read it already, you likely will not say no to re-reading it for the 60th time. Withering Heights is a book about the passionate and destructive relationship between Catherine Earnshaw and Heathcliff. It's also the author's exploration, or personal psychological study of the nature of love.
The Fountainhead by Ayn Rand
This one is a favorite of mine. A novel I will re-read over and over again because every time you do so, you will find new meanings and new dimensions to a seemingly straight-forward story. These are the best kinds of books. The Fountainhead is a story of youth and growing up, told through the perspectives of two main characters that kick-started their architect careers at the same time, but ended up worlds apart in the span of a decade.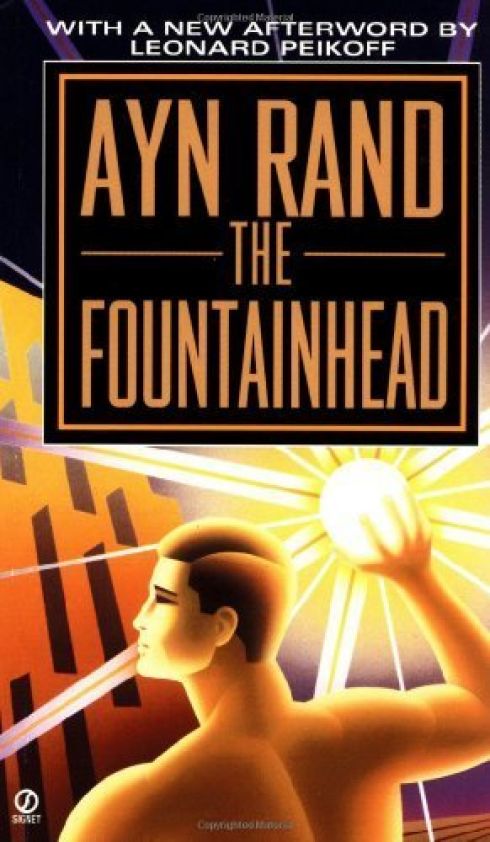 100 Years of Solitude by Gabriel García Márquez
Any novel by Garcia Marquez will ensure that you will not get out of bed, even to make yourself that extra cup of tea. It is a magical story (to say the least) that centers around the Buendia family for four generations. The imagery, plot twists and characters will forever be engraved in your memory, for no other novel has so perfectly depicted the complexities and uncertainties of life. Hopefully, the book will become a part of your permanent collection.