Meet Mia Aflalo Shunem. Everyone might think that their daughter is one-of-a-kind, but this girl is seriously in her own category.
She's a five year old girl from Tel Aviv, and has the hair of a Brazilian supermodel who has just had a blowout.
Oh, and she has a celebrity hairstylist. The famous Sagi Dahari has proudly posted pics of Shunem's looks which she also posts on her now viral Instagram.
Not only is this lil' babe stunning, but she's also patient during their arduous hairstyling photos, which is no easy feat for anyone, especially a five year old.
Some people might condemn the pictures as exploitative and encouraging the wrong audience, but Mia looks pretty happy and safe to us in most of these shots.
There are lots of videos up on her account of styles being completed so fans can follow along, although unfortunately most of us don't have this hair without horse vitamins or our own celebrity stylist on hand.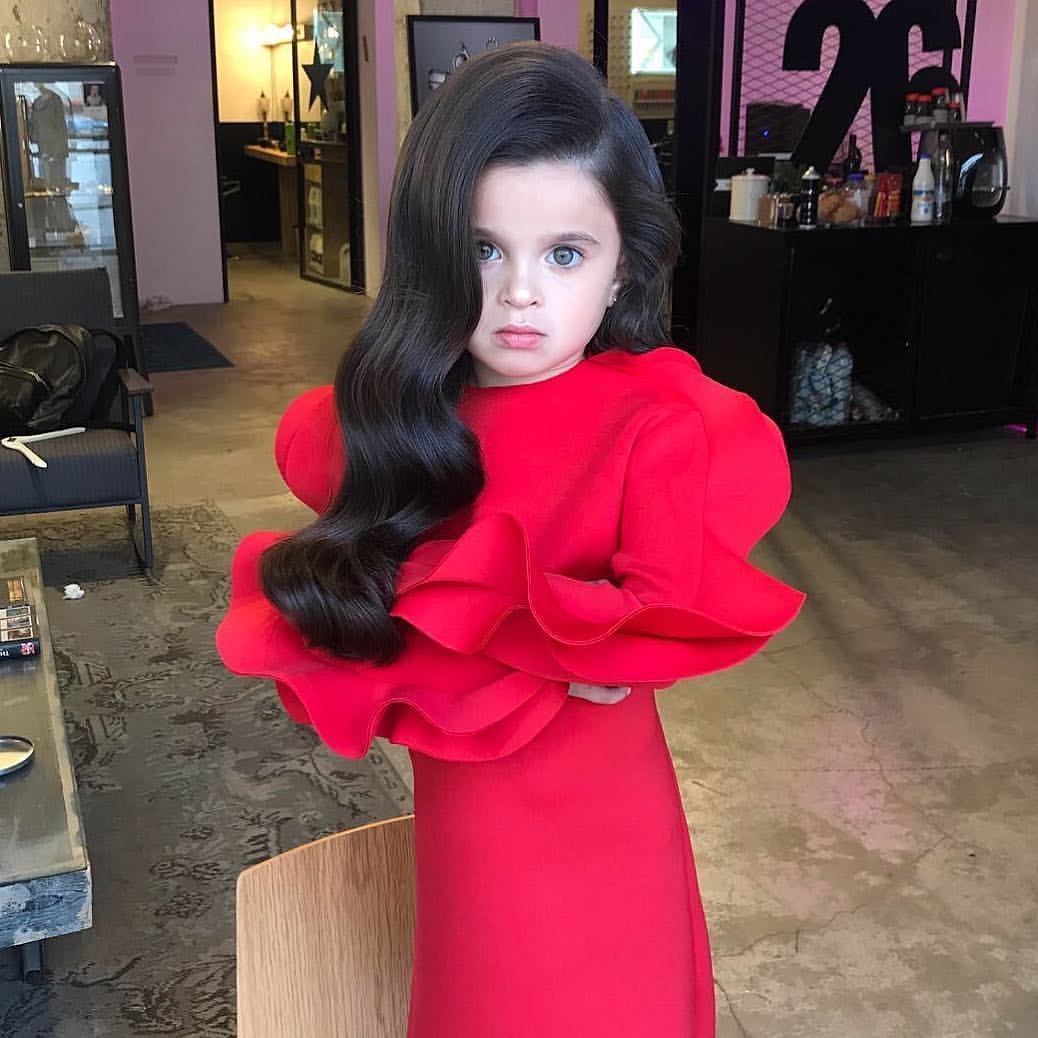 Shunem isn't just IG famous. She's worked with British Vogue and her reputation as a non diva is already known and praised around the industry.
Do you think that this is over the top and her parents need a scolding? Or does it prove that women can be beautiful, and ambition, and have a boatload of other amazing virtues like Shunem clearly has?
Many people say that it's fine she embraces her beauty, and if its what she loves doing, then it shouldn't be a problem.
One users says: "Just because she has her hair done occasionally doesn't mean she doesn't have a normal life. All little girls have their hair done. My daughter had a princess pamper party for her 7th birthday and all the girls LOVED it."
Another less supportive commenter mentioned: "I'm feeling incredibly uncomfortable seeing that child looking like that. Brings to mind that wee beauty pageant kid Jon Benet-Ramsey."
However, if any exploitation is going on without our knowledge, as social media can be deceptive, that would be a shame. Either way, we hope she goes with what brings her joy.
We want to see photos of her as a newborn to see just where that wildly gorgeous mane originated from.
Either way, she has 90,400 followers with just 12 posts, so we'll check back in after she's skyrocketed to Beyonce level fame.