There's been a lot of controversy and speculation surrounding Kylie Jenner and her pregnancy. First of all a lot of people are just blown away that she managed to hide it the whole time, up until she chose to announce the birth of her baby. Especially considering the fact that the Kardashians are pretty much surrounded by cameras 24/7. Secondly, it's amazing that none of her friends or family gave it away. And thirdly a lot of people are surprised and sometimes even appalled by the fact that she became a mom at the young age of just 20. You are entitled to your thoughts and opinions, and while we see all the downsides of Kylie becoming a mother so early on, we still have 10 reason to believe Kylie and Travis are going to be amazing parents.
1. Kylie and Travis Seem To Really Love Each Other
Some say their relationship is still in the early honeymoon stage, because they've only been together for 2 years and in that time they managed to become parents. But hey, when you see them together, you have to be blind not to notice how much they really love each other. Lots of other people their age would've freaked out if they got pregnant and rushed to get an abortion, but these two seem genuinely happy and excited about how their relationship is progressing.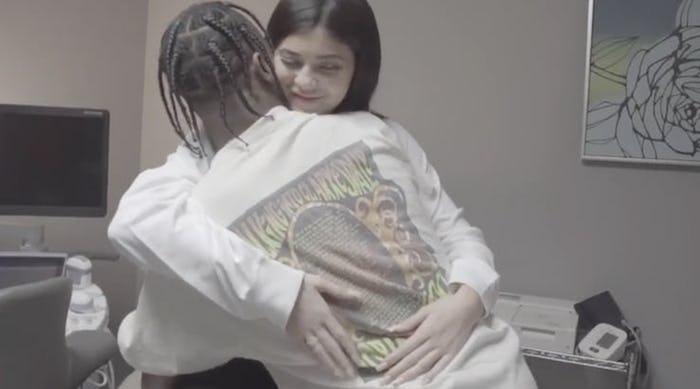 2. Kylie Can Make It On Her Own
In the worst case scenario, even if they do split up – Kylie is more than capable of making it on her own. She's not just any silly 20-year old. She's a gorgeous and smart businesswoman who's managed to build her own brand and is making the big bucks. Not to mention the fact that she's one of the Kardashians. Basically she's golden either way.



3. They Have A Great Support Network
Yes, Kylie is only 20 and Travis is just 25, they might not know everything about raising children, but they have an incredible support network of family and loyal friends, who will be there for them to give advice and help out when needed. And if you have any doubts about that, just think about the fact that Kylie was pregnant for 9 months and NONE of them gave it away, because they respected Kylie's decision. Those are some good people Kylie is surrounded with.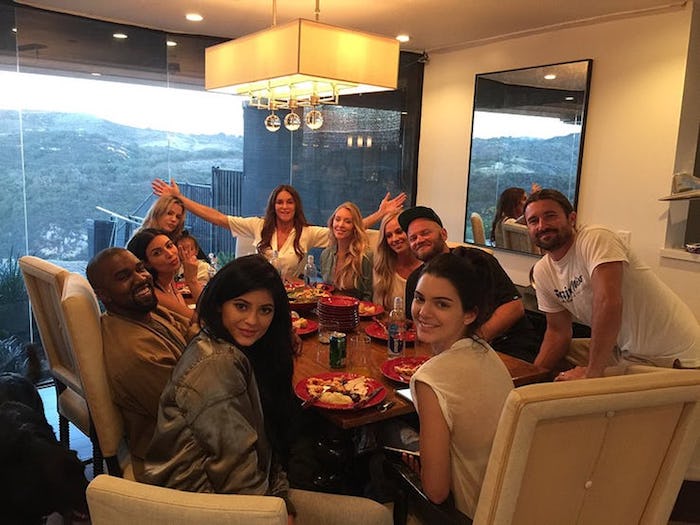 4. They Have The Means To Spoil This Baby
Not only do they have family and friends to lean on, these two are also incredibly rich, so this baby is going to live a life of luxury. I mean, just think about it. They will buy her the best clothes, the best toys, she will have the best babysitters if needed, etc. You get the picture. If they need any help with this baby – they can get it. They're loaded. We just hope the kid doesn't grow up to be a brat.



5. Kylie Is Conscious About Her Health
Kylie's been on a healthy diet for all her life. Yes, we're sure she has some cheat meals on occasion, but for the rest of the time we're sure she has her own nutritionist, dietician, trainer and cook. So she's probably going to take her baby's health seriously too and this kid will grow up eating the best and the healthiest meals ever.



6. They've Proven They Can Shield The Kid From Press
You'd think Kylie's kid would be followed by paparazzi every day of her life, but if her pregnancy is anything to go by, Kylie really values her privacy and knows how to do it right. If she managed to completely shun social media for the months she was pregnant, we're sure she'll have no problem protecting her daughter from cameras and the media.



7. Kylie Always Wanted To Be A Mother
She might only be 20 years old, but she's always been into the idea to be a mother and whenever you see her around kids you can tell she's going to make a great mom. If that video "For Our Daughter" didn't show you how much she looked forward to this moment and how happy and ready she is about being a mother, then her Instagram post sure does. Just read this:
"I'm sorry for keeping you in the dark through all of the assumptions. I understand you're used to me bringing you along on all my journeys. My pregnancy was one I chose not to do in front of the world. I knew for myself I needed to prepare for this role of a lifetime in the most positive, stress-free, and healthy way I knew how. There was no gotcha moment, no big paid reveal I had planned. I knew my baby would feel every stress and every emotion so I chose to do it this way for my little life and our happiness.
Pregnancy has been the most beautiful, empowering, and life-changing experience I've had in my entire life, and I'm actually going to miss it. I appreciate my friends and especially my family for helping me make this special moment as private as we could. My beautiful and healthy baby girl arrived February 1st and I just couldn't wait to share this blessing. I've never felt love and happiness like this. I could burst! Thank you for understanding."