We're used to thinking that the gaming industry is the domain of men and no women are allowed. That isn't quite so! You'll be surprised to find out that women have played some significant roles in creating games throughout the history and influenced the gaming industry quite a lot. They wrote, designed, and helped in creating some of the most famous games we know today. Here are 9 female programmers who revolutionized video games.
Kim Swift
You might not have heard of Kim Swift before, but you've definitely heard about the game she was working on. Kim is the designer behind the original Portal game. She was noticed by Valve back in 2005 when she created a portal-based game Narbacular Drop and they hired her to work on the Portal. She's one of the most influential figures in the industry!
Robin Hunicke
Think a woman can't be a professor of game design? Well think twice! Robin Hunicke is big on experimenting with gaming design and supports all kinds of indie games. She's known as the co-creator of MySims, a Sims game for the Wii platform.
Amy Hennig
Amy Hennig is one of the most experienced game designers in the field. Her history goes far back to the Atari 7800 and the first game she designed – Michael Jordan: Chaos in the Windy City. One of her most notable works is Uncharted: Drake's Fortune. The graphics in that PS3 game stunned everyone when it first came out!
Carol Shaw
Carol Shaw is one of the pioneers of game design who showed that women have a place in the gaming industry after all. One of her first works dates back to 1978 when she designed a 3D version of Tic-Tac-Toe. She's also the author of games like River Raid and Video Checkers.
Jane Jensen
Jane Jensen started her career working for Sierra On-Line as a writer and has brought many spectacular plots to the gaming world. She's the mastermind behind Gabriel Knight: Sins of the Fathers and the incredibly suspenseful psychological thriller Gray Matter.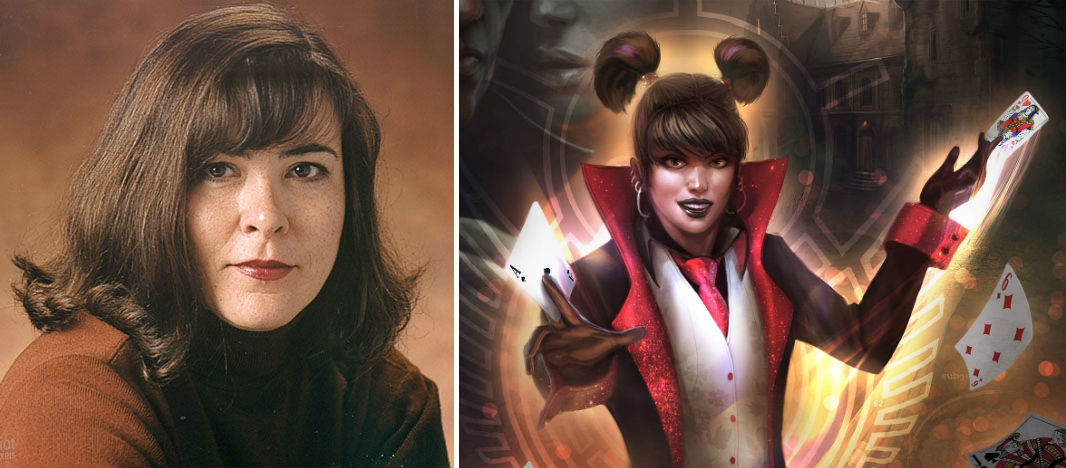 Christy Marx
Christy Marx is a true writer and is responsible for numerous novels, articles, TV scripts, and even screenplays. No wonder she was drawn to the gaming industry! She used to work for Sierra On-Line back in the day, creating games like Conquests of Camelot: The Search for the Grail and Conquests of the Longbow: The Legend of Robin Hood. She's also worked on newer games like Matrix Online and URU: Ages Beyond Myst.
Dona Bailey
Most of you don't remember the Atari arcade games, but people used to stand in lines to play games like Centipede! Dona Bailey was one of the few female designers involved in video game-making, all the while teaching in the Department of Rhetoric and Writing.
Sheri Graner Ray
Some of you might remember the open-world RPG series Ultima – it was quite something back in the day when it first came out. We should thank Sheri Graner Ray for her work on the series, especially on the seventh. She later went on working for Her Interactive that specialized on making games for girls, but continued working on bigger games, too, like Star Wars Galaxies.
Roberta Williams
Sierra On-Line used to be big and had many of the women on this list working for the company. Surprising enough, the company was also founded by a woman! Roberta Williams and her husband Ken founded Sierra On-Line in 1979 and released their very own first game the next year. They created games like Mixed-Up Mother Goose, Mystery House, the famous King's Quest series, and many more.