Every year, we have celeb couples we've shipped for years announcing their conscious uncoupling, and while that makes us cry and want to binge-eat ice cream, there are also tons of new celebrity romance that make our hearts sing and give us hope again.
1. Amy Schumer & Chris Fischer
So remember when Amy was dating that hot furniture designer and we thought they were going to get married and have hot woodworker-comedian children? Well, those days are no more, and she married this older, award-winning chef instead.

2. Leonardo DiCaprio & Camila Morrone
Leo isn't typically one to settle down with the ladies and make any future plans. Like his past lady loves, this is a young model. But unlike the rest, this one looks like a lot less of a bimbo and more of an "edgy" girl who wants to keep their relationship on the DL for now.



3. Dakota Johnson & Chris Martin
Chris Martin and the "50 Shades" star are going hot and heavy, apparently! Dakota seems quit different from his GOOP ex Gwyneth Paltrow, and maybe that'll save the relationship, this time. We don't know much about this couple, but we're fascinated.



4. Tom Cruise & Vanessa Kirby
It's been 5 years since this energized Scientologist and Katie Holmes got divorced. While we know that Jamie Foxx is the apple of her eye, Vanessa Kirby of "The Crown" is Tom's. He's 26 years her senior, but it's clear that Vanessa doesn't see or care about age.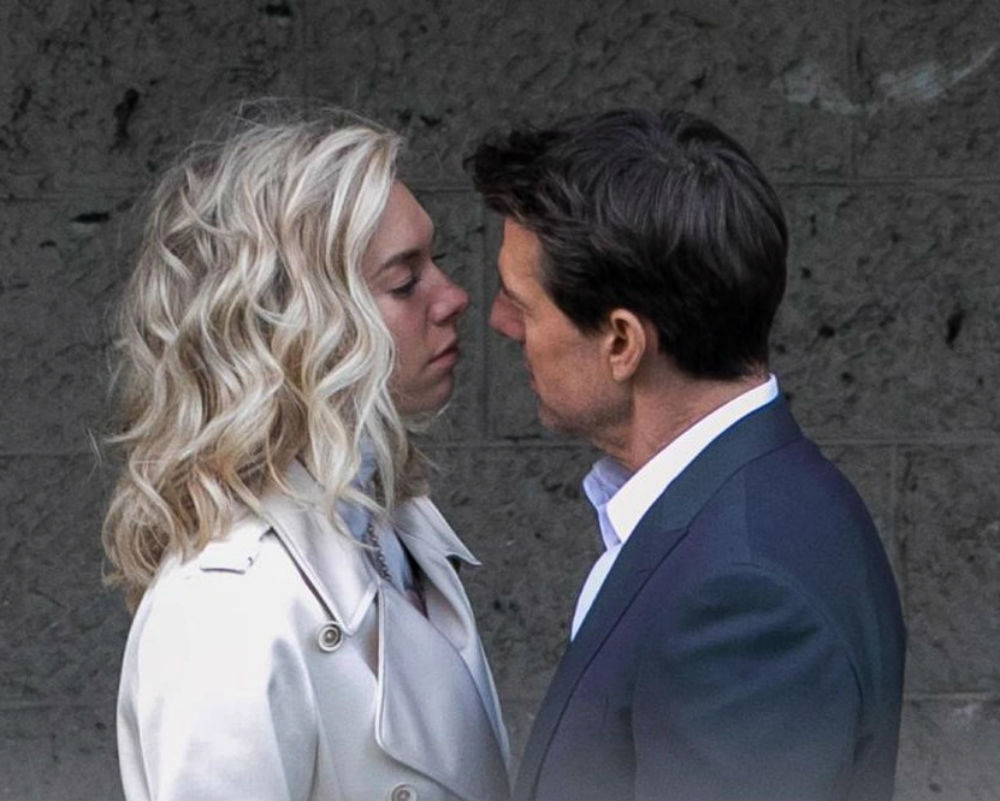 5. Nick Jonas & Madeline Brewer
Boy band member and disfigured Hand Maiden madly in love? Well, it makes sense. With all the special effects and gruesome makeup taken off, Madeline Brewer is actually gorgeous. This couple is just rumored, but its pretty obvious what's going on.



6. January Jones & Nick Viall
January Jones is the blond, stuck-up beauty from Mad Men who has a bit of a stuck-up reputation around Hollywood as well. Maybe that's why she left the actor fame sphere for Bachelor Alum Nick Viall, It's not the most glamorous job title you want your man to have, and maybe that's why January has denied their relationship.



7. Shailene Woodley & Ben Volavola
Shailene is one of the most famous faces in Young Hollywood. She's a hippie-dippie California babe with strange ideas, but that's why we love her. We thought her dream man would be some Bon Iver lookalike, but apparently she likes jocks, opting for smoldering rugby player Ben Volavola.

8. Jacob Sartorius & Millie Bobby Brown
These little cuties are giving us serious first love nostalgia, even though it must be a lot more intense living that reality out in the eyes of paparazzi and millions of people. Millie is a rising star on "Stranger Things" while her bae is a singer and internet personality. And they've already said "I Love You'. Aw.



9. Emma Watson & Chord Overstreet
Emma Watson – U.N feminist, our ultimate Harry Potter heroine… dating the blond pretty boy from Glee? It's super random, but official: Ms. Watson and Chord Overstreet have been dating for months, and aren't ashamed to show off that PDA.