Artist Gunel Guseynova who goes by the nickname Guni on Instagram is a real magician when it comes to mixing Disney couples into everyday reality we're so familiar with. She started her Instagram account to share the lovely places of her favourite city, but soon began experimenting with Disney characters to create works filled with love and enchantment. That's how her project "They Are Among Us" was born.
Her illustrations show Disney characters living among us like ordinary people. They like to go to romantic places, dress up, and simply spend time together.



Their everyday lives are filled with gentleness and affection. They just love each other so much it's impossible to describe with words.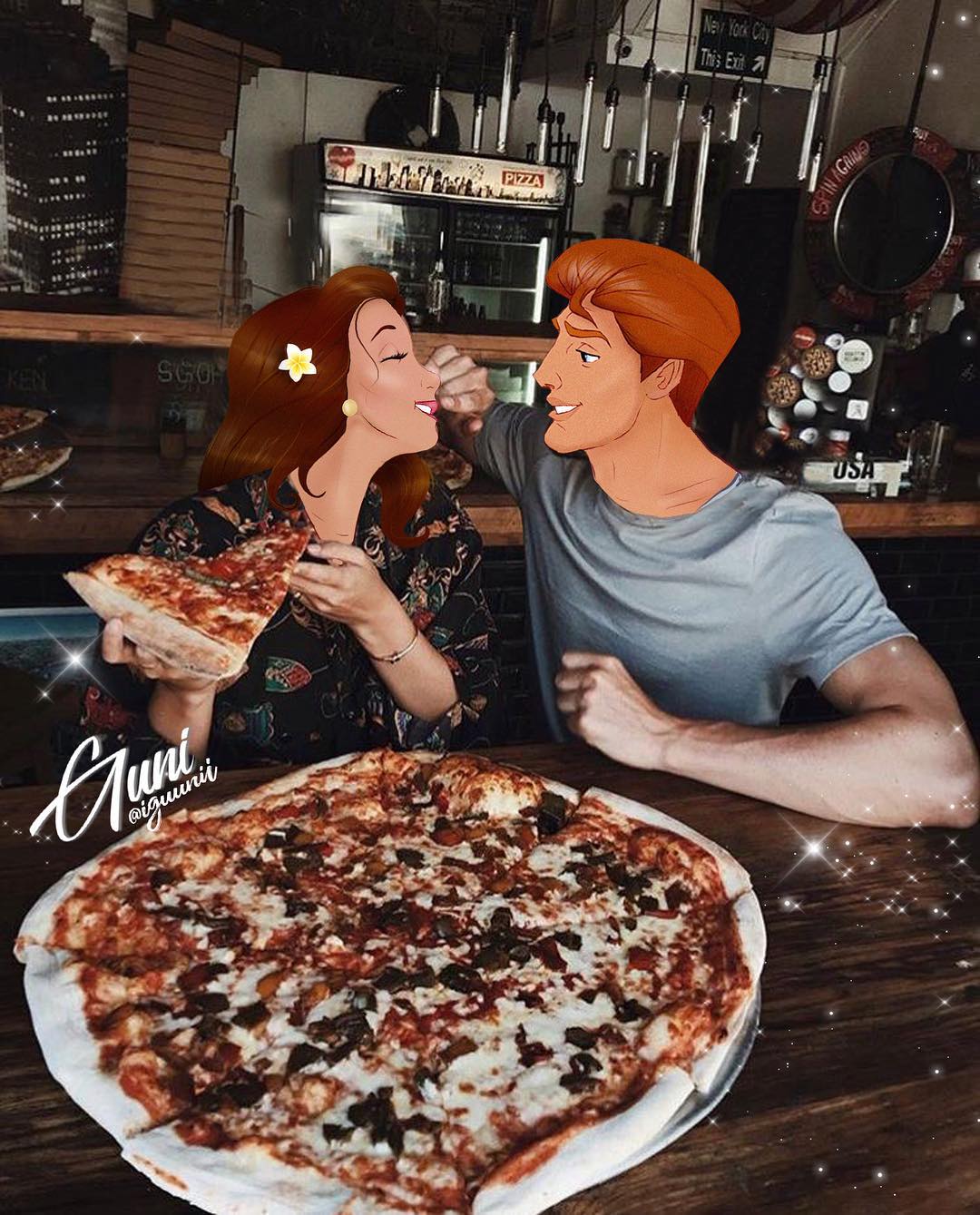 And they lived happily ever after!