Beards really are like make-up for men. Especially when it comes to celebs that are in the spotlight all the time – a beard can instantaneously elevate a guy from cute to smolderingly sexy. Here are some famous cases in which a little facial hair went a long way.
1. Jesse Tyler Ferguson is everyone's favorite sassy dad on Modern Family (one of my sassy dads that we adore.) However, we adore him a little less without that sexy ginger beard. We definitely prefer this neurotic redhead more refined, with a little auburn scruff.



2. George has always had our hearts, but his thin lips are a little annoying to focus on scruff-free, if we're being honest. With a satisfyingly full salt and pepper beard to match his sexy hair (so many celebs are doing this half scruff thing they call a beard), George Clooney is officially a silver fox, and we are so into it.



3. You might know this wavy-haired hunk called Kit Harington as Jon Snow from the fantasy show "Game of Thrones", but would you recognize him with this boyishly bare face? Nah, we prefer him beard-faced! His sexy, disheveled hair goes great with that disheveled beard. Viking meets hipster for some pretty fine facial hair.

4. Idris Elba, even if you shaved your head and eyebrows, we would still go on a date with you. But with that luscious beard dotted with elegant silver, the swoon-level goes up by about 200%. Boy, do we want to rub our faces on that or what. The definition of manly.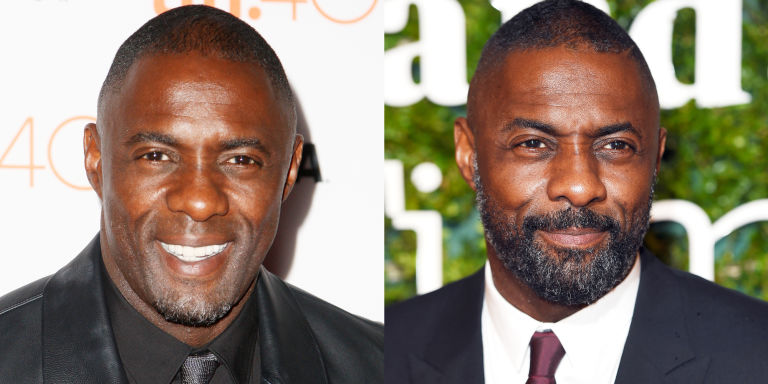 5. Henry Cavill is a pretty recent addition to the A-list, and we were wary of his boyish face's ability to rock some scruff. In this case, it's less about quantity, more about quality. The amount of grab-ability might not be as impressive as some of this list, but the fact that he can actually rock this half-beard in a pretty hot way. We think that jawline and those cheekbones are owed some credit.

6. No matter your feelings on the lord, you can't deny that he looks way better with a beard than without one. Without, he looks like a young, smarmy "Wolf Of Wall Street" type. With a beard, he's more sexy werewolf in True Blood. We definitely prefer the latter, and the beard really brings out his eyes.



7. We're used to a clean-shaven Jon Hamm from his Mad Men days playing a refined ad executive. But we prefer this rugged version of him, any day. Looks a lot less uptight, and a lot more likely to throw us onto his bed in his wood cabin after a long day of chopping wood. #lumbersexuals for life.

8. Remember when Robert Pattinson was just a young stud in "Twilight" with his equally pale co-star Ms. Stewart? Well, say hello to a less recognizable more thick-haired (facial and otherwise) Pattinson that you might be a way bigger fan of. That serious gaze becomes way more intense.



9. Ugh, those eyes and that luscious blond hair could mesmerize us in a second, beardless or not. Chris Hemsworth is already bae, but he really goes from Fabio to Tarzan in this sexy-as-hell transformation. BRB, gotta go fantasize about him nuzzling that fuzzy, manly goodness onto our necks.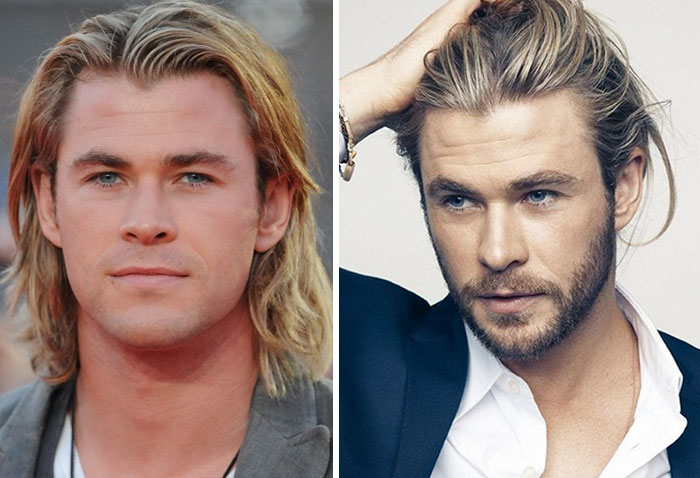 10. Bradley has been a heartthrob for years, but look at how those baby blues sparkle with that rich mahogany beard. We are really digging this effortlessly grizzly look (but we're sure it took a little effort). Mountain-man Bradley Cooper, we can get behind this new face.