It's been officially announced that Ben Affleck is going to play Batman in the new Superman movie. That's the most confusing piece of cinematic news we've heard in a while. The movie is coming out in 2016 and already there's so much feedback from fans it's astounding. It's a huge deal. Legendary Batman going head to head with Superman. And who do they cast to bring Batman, The Dark Knight, The Caped Crusader back to the big screen? Ben Affleck. What?
The reactions to this announcement were even more confusing. Fans didn't know what to think. Surely it can't be true. At first everyone and their mum were angry and outraged by this choice. " "Ben Affleck can't be the new Batman, it must be a mistake. He's not right for the role!" And then somehow it changed to "Might actually be ok, perhaps even good". As of now everyone's trying to remain hopeful that Ben Affleck will surprise us and the movie will actually be good, but there's still a lot of haters out there.
For those who don't know what's the big deal – here's a short list of the most often used arguments for and against Ben Affleck taking on the role of Batman.


Why Affleck shouldn't play Batman:

1.He already played a superhero. And that movie bombed. Remember 2003 Daredevil? No? Exactly. Sure it wasn't solely Affleck's fault that the movie tanked. The film was just a disaster on many levels. But you'd think that would stop him from ever wanting to put on a mask and play a superhero again. That can't possibly bring back happy memories.
2.He's not intimidating enough. Think about it. Can you imagine being intimidated by Ben Affleck? He doesn't really strike fear in people's hearts. His soft facial features and easy going manner evoke blushes and giggles from girls. His good looks and charm would work for Bruce Wayne, but not for Batman. Batman's character is one of complexity and rage and mystery. Ben Affleck is probably a bright guy, but we've never really seen him in a role that would encompass all of these characteristics. He just doesn't seem to possess the gravitas for this role. Plus it's difficult to think he's mysterious when it's someone as famous as Ben Affleck.
3. It's George Clooney all over again. It's been 20 years since Clooney's "Batman and Robin" but we still shudder at the memory. Is this Hollywood trying to cash in on famous well known actors? Do they really think it's gonna work? Remember how everyone thought Clooney was wrong for the role and how everyone expected that movie to suck? And they were right. Batman and Robin actually exceeded expectations on how bad that movie would be. The same is happening now. It didn't work with Clooney and it won't work with Affleck.


Why it might actually work:

1.The age works to his advantage. This Batman is supposed to be older and wiser, so the fact that Affleck is in his forties should help. You might think that Affleck doesn't look old but there's pictures circling the internet of him looking tired and quite rugged, and is that's how they make him look in the movie than it might actually work. Plus from the released pictures you can see that Ben really buffed up. He looks massive, so  you know he's working hard for this movie.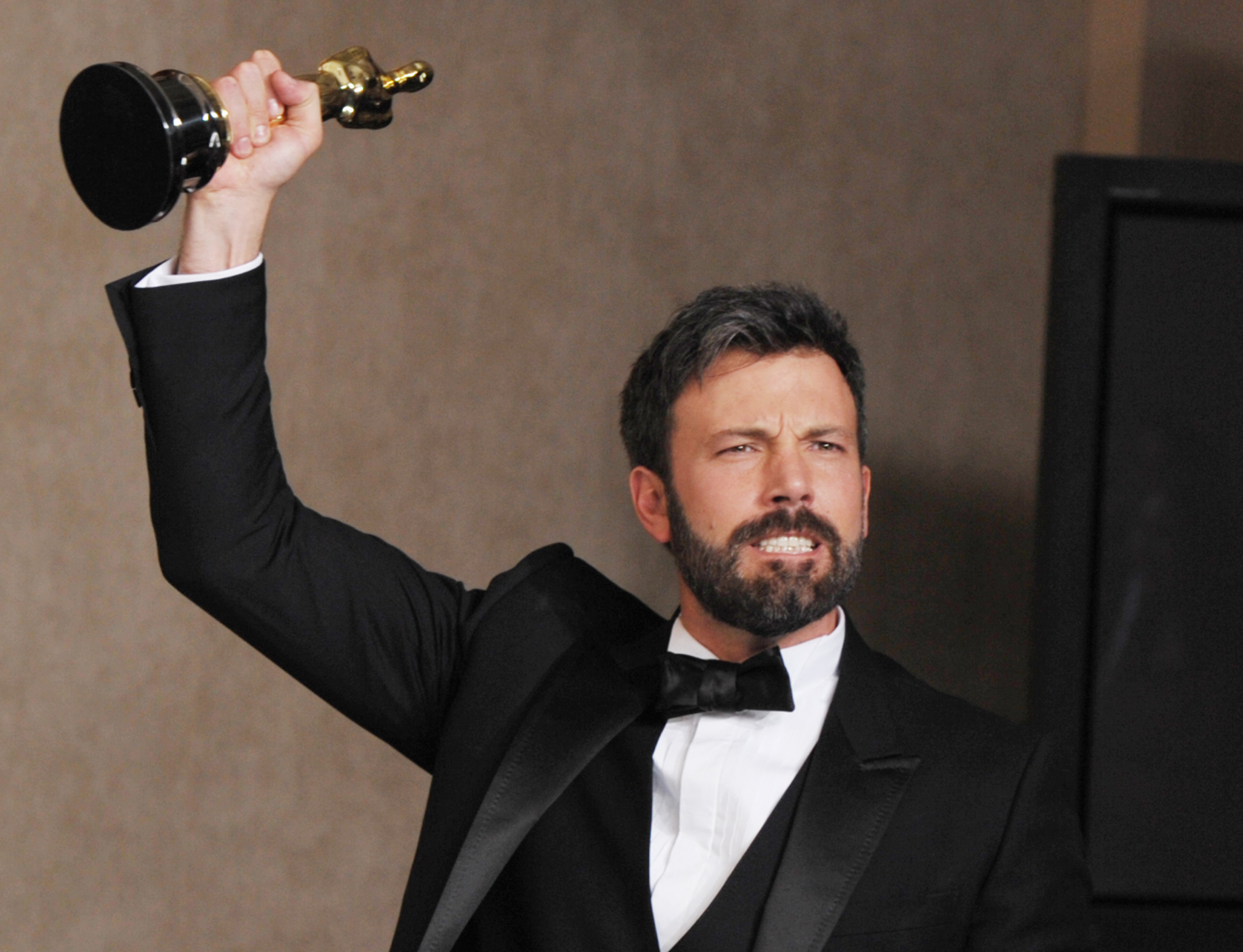 2.He has experience. He really turned his career around and became a great director. It looks like he learned a few lessons, and hopefully won't make the same mistakes. He even got one more Oscar. There's hope that we won't see another Daredevil fiasco.
3.The Heath Ledger phenomenon. Everyone doubted him when he was cast as the Joker. Fans were raging about all over the place. Boy were they wrong. Heath surprised everyone with his brilliant performance. These days when you hear mentions of the Joker you can't help but associate it with Heath Ledger. He made the role his own.He is the Joker. Perhaps Ben Affleck could do the same?
As you can see opinions vary. Even Ben Affleck himself had doubts at first. ""When they asked if I would be Batman, I told them I don't see myself in the role and I was going to have to beg off. They said I'd fit well into how they were going to approach the character and asked me to look at what the writer-director, Zack Snyder, was doing. The stuff was incredible. […] It was a unique take on Batman that was still consistent with the mythology. It made me excited. All of a sudden I had a reading of the character. When people see it, it will make more sense than it does now or even than it did to me initially." – said Affleck. [Courtesy of Mike Fleming and Playboy Magazine – via Latino Review ]
Will Batman vs. Superman be the greatest movie ever or will it flop? We don't know. But we're keeping our fingers crossed there's some serious ass kicking in it.