We all face hardships growing up – but imagine if besides the awkward struggles of puberty and the rest, we struggled with expressing our true gender identity, and felt as though we were trapped in the wrong body? For a lot of these gorgeous ladies who were born male, their life pre-transition was exactly that. And not only did they make strides in their expression of self, but have some impressive accomplishments noted on this list that make them such awe-inspiring role models that we admire.
1. Jazz Jennings
One of the youngest ladies on this list, this inspiring nugget did an interview with Barbara Walters in '07 on 20/20 called "I'm A Girl" about understanding trans kids. She was only 7 at the time, and has now written her own memoir, "Being Jazz". Maybe the most woke young trans girl of the century, and we applaud hermarticulation of such a complex topic at such a young age.



2. Laverne Cox
Not only has this badass beauty starred in our favorite Netflix show "Orange Is The New Black" as Sophia Burset (our makeup and hair role model for days), a role showing the struggles of transitioning, but she's covered Time magazine as well! She shows support for other trans women in the media, and is a body-positive inspiration all over.



3. Jenna Talackova
Jenna Talackova is the first trans woman to successfully compete in an international beauty pageant! She represented her native Canada in the 2010 International Queen beauty competition, taking place in Thailand, then in 2012 represented in Miss Universe (getting 12th place). You go girl!



4. Isis King
You might have watched "America's Next Top Model", but did you know that the stunning contestant Isis King was actually born male! Yes, this babe was the first trans contestant on top model, in 2008, and returned to perform in their All Stars season. She's also the first trans person to work with American Apparel. Slay, Isis, slay.



5. Lana Wachowski
If this last name sounds familiar to you, it's probably because you remember the formerly male Larry Wachowski, one half of the brother duo who directed the Matrix trilogy, Cloud Atlas, and more. She's also a screenwriter, producer, and comic book publisher, and is also responsible for adapting and producing 'V For Vendetta" into a film. Talk about killing the game.



6. Hari Nef
This striking newcomer with an unusual name came to be known by many from the TV show "Transparent", as a beautiful and mysterious enigma. She has walked for fashion brands like Hood By Air and Eckhaus Latta, and is the first
trans person signed to worldwide representation by renowned modeling agency IMG. Talented and super stylish – we're jealous.



7. Janet Mock
This former PEOPLE magazine editor is so breathtaking, you might not believe me if I told you she was transgender. She shocked the rest of the world in 2011 after coming out. Going from sex worker at 16 to NYU for a Masters in Journalism, undergoing reassignment surgery at 18 in Thailand, Mock has had an incredible and courageous journey that she detailed in her memoir "Redefining Realness" in 2014. Thanks for being real, Janet.



8. Andreja Pejic
Formerly Andrej, this absolutely breathtaking model was discovered at 17 at a McDonalds, and went from fast food to Marc Jacobs and Gaultier runways. Before her reassignment surgery in 2014, she walked in both women's and men's show, and was the first trans modeled to be profiled by Vogue.



9. Candis Cayne
The buxom Candis was one of the first transgender actresses to play a recurring trans role on primetime television. She really exploded with her role in "Dirty Sexy Money" by Billy Baldwin and now is known for being on-screen with fellow trans BFF Caitlyn Jenner in her series on E!, "I Am Cait"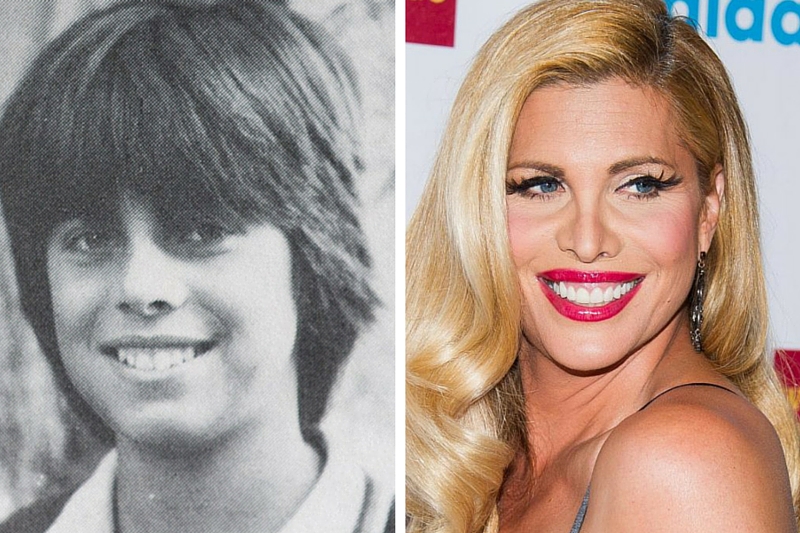 10. Fallon Fox
The strong and sexy Fallon is the firs openly trans MMA athlete in mixed martial arts history, and officially came out to Sports Illustrated in 2013. She has been attacked by the media for having a testosterone advantage over women, but argues due to her lack of testicles and ovaries, she probably has less. Whatevs, they just jealous, Fallon!