Cats are known for being nosy and curious about everything. They also have absolutely no boundaries, concept of privacy or personal space. They're also incredibly selfish. They will demand attention at the most inconvenient time and do everything in their power to get it. So why do we still love them? Because they're adorable. You can't help but forgive them all their faults. So let's take a look at some of the most hilarious ways cats can annoy you. If you don't have a cat yet, this is your chance to see what it's like living with a cat, but don't let these little inconveniences stop you from getting yourself a fluffy little friend.
You don't need an alarm clock anymore. They'll just sit on your face.
Your face is the comfiest pillow.


And your head is the best place to chill.



Basically just get used to being a couch for your cat.


You think taking a bath or showering is your "me" time? Forget about it.
I'm sorry, are you taking a shower? Go ahead, I'll just hang out here and watch you.

Or, you know, just casually join you in the bath.


What are you freaking out about, I'm just checking you out.



We're here to watch over you.


You want to get ready for a date? NO, PLAY WITH ME NOW!


Here, I'll help you brush your teeth.


Laptop time? Not very likely.
Why would you want to sit at your boring computer when I'm around. Look how cute I am!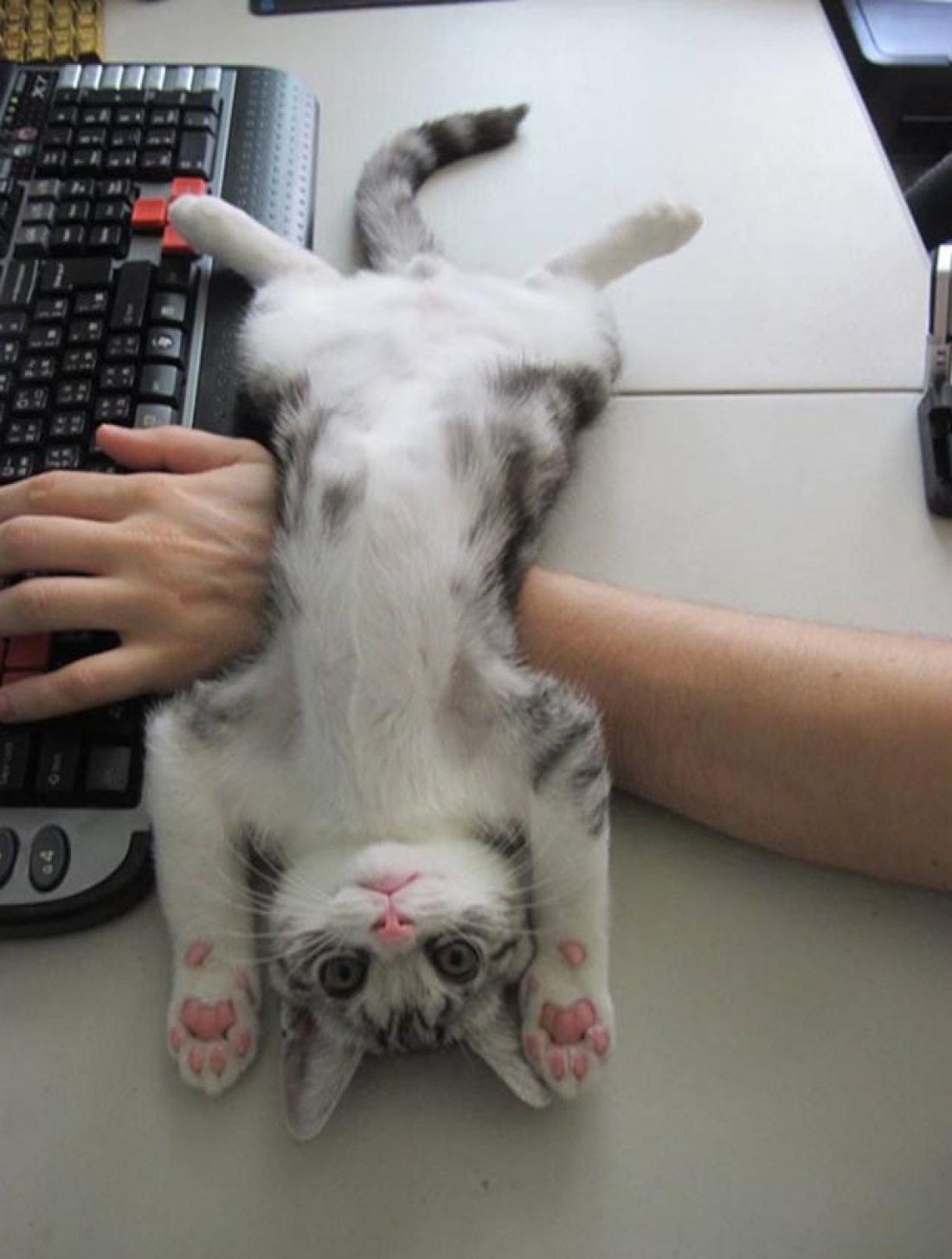 Look, I'm impersonating you. It's my laptop now by the way.



No, no iPads, either. I demand attention.


I wanna play!


I shall sit here, because it's warm. You can go work somewhere else.


Wouldn't you rather play with me?


Reading books? Why do you even bother?
What? This is a perfectly good place to sit, right?

Read it to me, or I'll eat the book.


I'm much more interesting than your homework.



You planned on studying? But I want to take a nap here.


I'll be your bookmark, ok?

Despite all this, cats are awesome and we love them no matter what! Wink wink.