It seems like nowadays, kids are altogether skipping their awkward phases and going straight into Instagrammable, put-together ensembles. Celebrity kids, especially. With unlimited access to designer duds and parents with a handful of stylists, they simply can't avoid dressing older than their age.
Blue Ivy Carter
At just 6 years old, Blue has more style than us and all of our adult friends combined. But with Beyonce and Jay Z as parents, that's kind of inevitable, right? She's rocked custom made Tom Ford shoes, mini tiaras, and Valentino purses which are almost $3,000.
Kaia Gerber
As the daughter of one of the founding supermodels of the 1990s, it would be hard not to be stylish, even as a teen. Most of us were going through awkward style phases as Kaia is rocking Versace on Donatella's runway. Her style is cloture and rebellious – our moms wouldn't have let us out of the house in half of what she rocks.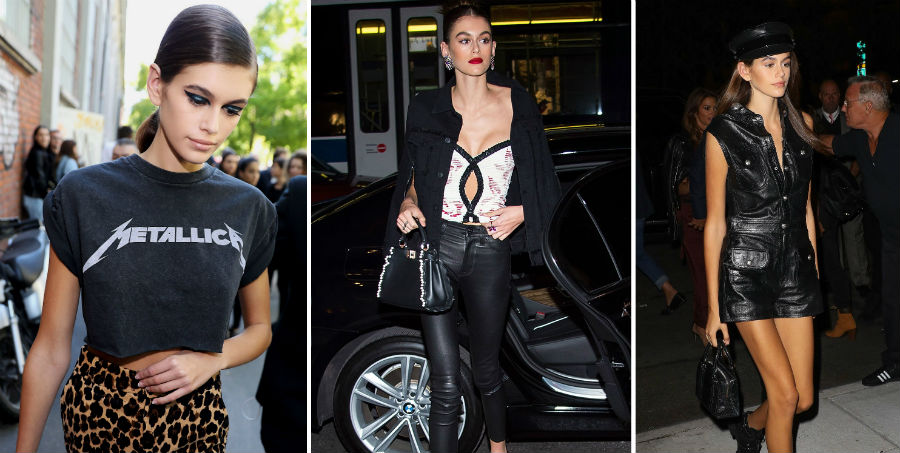 Flynn Bloom
Flynn almost dresses as well as his daddy Orlando – even better, if some should say. At seven he proudly rocks leather hats, bomber jackets, and perfectly distressed jeans. His model mum probably has to do with his fabulous sense of style, but only Flynn can wear his looks with his own personal brand of swag.
North West
With Kim Kardashian as a mum, it would be easy to have some questionable style. But North has the ultimate blend of her mom and dad's style and now we think she's more fashionable than either of them.
Luna Legend
John Legend and Chrissy Teigen are already relationship goals, so that fact that their child is even more stylish than North isn't even surprising to us. Her signature is a pint sized designer bag and a chic pea coat. We might need to steal a few fashion tips from her.
Harper Beckham
The entire Beckham clan always happens to be dressed to a T. She's not one of the kids on this list donning inappropriate look – instead, she wears the most posh and lady-like looks that make her look like an absolute princess. And she owns several pairs of Gucci boots.
Egypt Daoud Dean
When Alicia and Swizz had Egypt, they didn't know about his future as a talented male model. He's walked the catwalk for Ralph Lauren and looks absolutely debonair and adorable in a tweed blazer and plaid pants. He's also donned denim-on-denim looks and studded jackets at various basketball games.
Hudson Kroenig
The son of supermodel Brad Kroenig dresses a little too high fashion for his age – but if he's the one picking the looks, we're all for the creativity. With a godfather like Karl Lagerfeld, how do you not come out incredibly fashionable? He's walked with Cara on the runway and is consistently dripping Chanel.
Penelope Disick
We watched Penelope grow up on Keeping Up With The Kardashians. Now she's graduated to ankle boots, plaid dresses and metallic leather jackets. Her faux fur sandal game is also pretty impressive. Oh, to be young, rich and famous. How many outfits do you think she borrows from cousin North? After all, they've word matching ballerina looks.