Suren Manvelyan took a series of extreme close-ups of the human eye. These macro shots are so stunning, yet also very eerie. The series was called "Your Beautiful Eyes" and got millions of clicks on the Internet.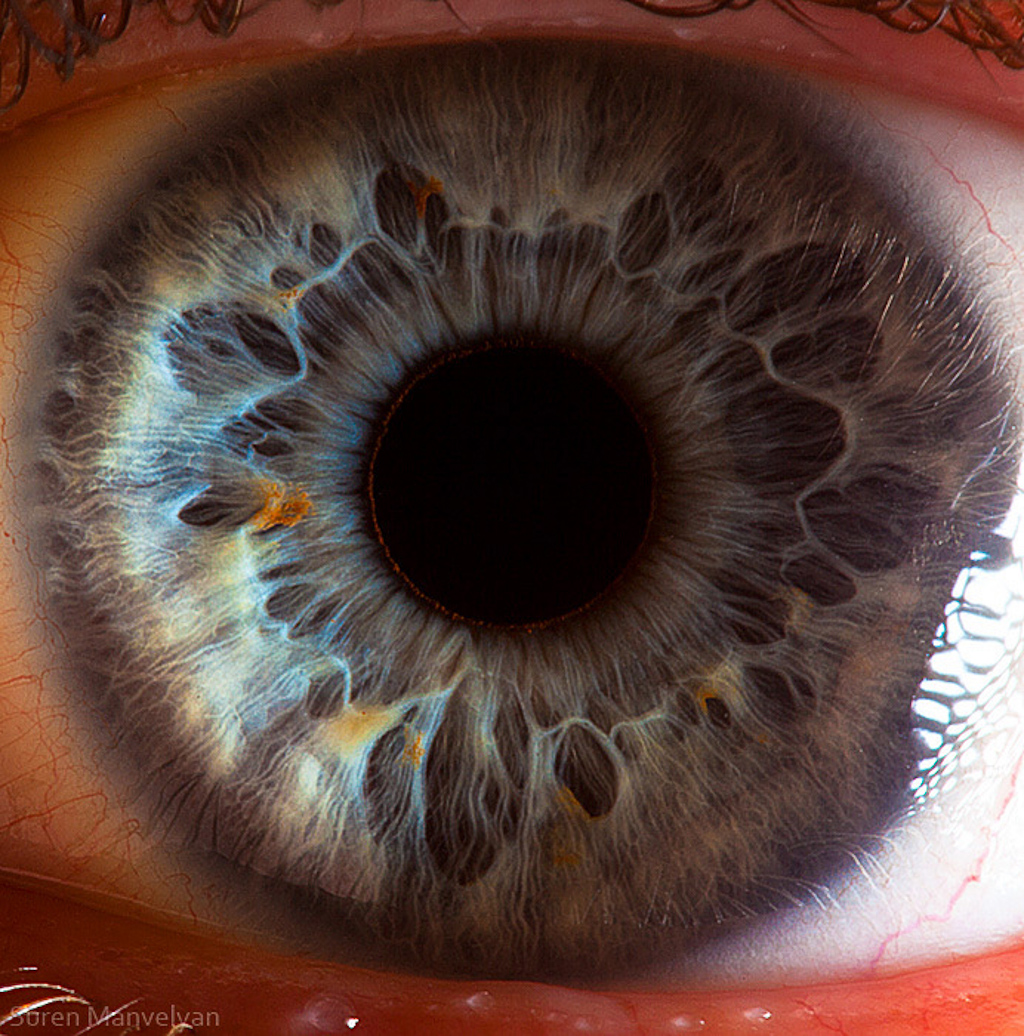 The Armenian photographer is also a teacher of physics and mathematics, as well as projective geometry, explaining his fascination with these surreal, geometric closeups of the human eye.

He specializes in this macrophotography and has done a similar series with animal eyes, but this was his most successful series. They say that eyes are the window to the soul, and Manvelyan has definitely magnified that window to us, but what we got was much more unusual than their bared soul!

He takes something so standard that we look at every day, but don't really think of in such a zoomed in sense. The result is manic, and it looks like different worlds and planets are contained in each of these eyes.



Rather than just seeing different colors in peoples' eyes, we start to see all sorts of textures and terrains. They are so diverse, but each one like a gorgeous world of its own, with intense black holes of pupils staring you down.

Series of lines, squiggles, and waves amongst other marks makes the eye a piece of art in its own right. Every time you look at it, you can find something new to explore.

The textures range from looking like crumbly dust, to waves in an ocean, to the fine hearts of a feather, or fur.



Some of them look like radiant suns, covered in golden haloes and almost flower-like shapes, with a botanical essence. We feel Mother Nature breathe through these eyes.

In others, we see the rugged terrain of Mars, or the Sahara. Bumps and craters cover the surface in a gradient that looks like sand (sand art anyone?) or dust. Barren land has never looked so breathtaking.

Others take on a calmer, more blue tone that makes us think of the earth from afar, and tranquil oceans. All of these pieces are otherworldly, but this literally makes us feel as though we are looking down at planet earth.