There's been a rise in digital artists. People are creating breathtaking landscapes and juxtaposing surreal fantasies through skilful photo manipulation. But to say you did it all with an iPhone is pretty impressive. IG artist @ebenism has done exactly that.
His subject matter mixes animals, landscape aspects of the natural world, and integrated humans as a tiny aspect of the image, highlighting the smallness of human beings within the larger context of humanity.

A tiny, human bystander often looks on at a larger-than-life, majestic animal, like a snow leopard roaring at a small hiker. The fact that the artist shows hikers means that he included people who were relevant to nature – those who are in awe of it as much as the artist.



With massive reinterpretations of animals and miniature people, it seems like the Photoshop aspect of this image composition would be very campy and unrealistic. But @ebenism really makes us feel like it's real.



He blends all the colors so beautifully, and the landscapes as well. We can't stop scrolling through these "Jungle Book" style images, and find it a poignant and original take on how little humans are in the face of nature.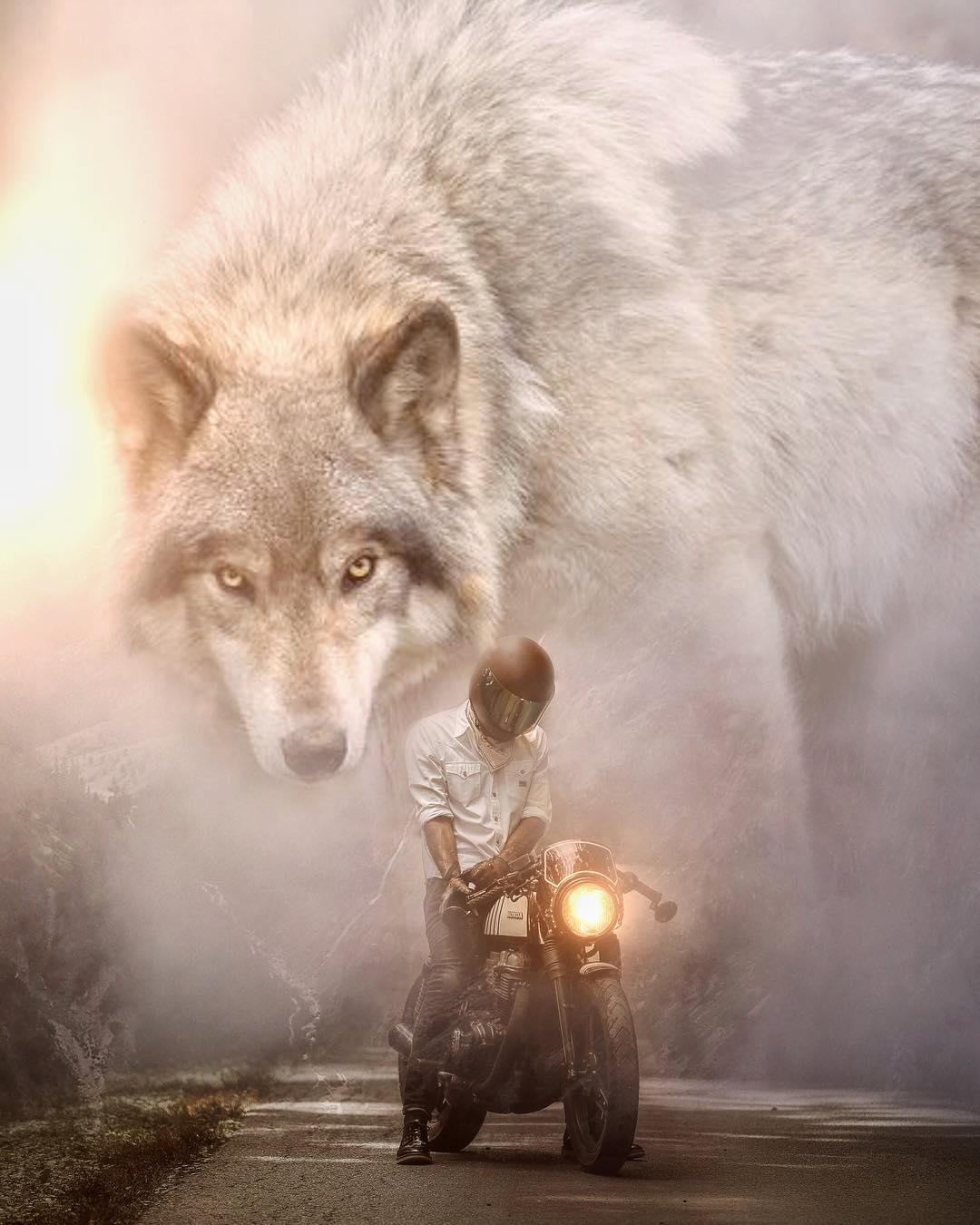 Some are more regal and majestic, like the wolves and elephants, while some have a more coy-tongue in cheek approach, like the squirrel and surfing sea turtle.



We would honestly put any one of these images in a life-size version in our living rooms for the ultimate conversation piece, and hope that @ebenism posts links to where we can purchase their work as well.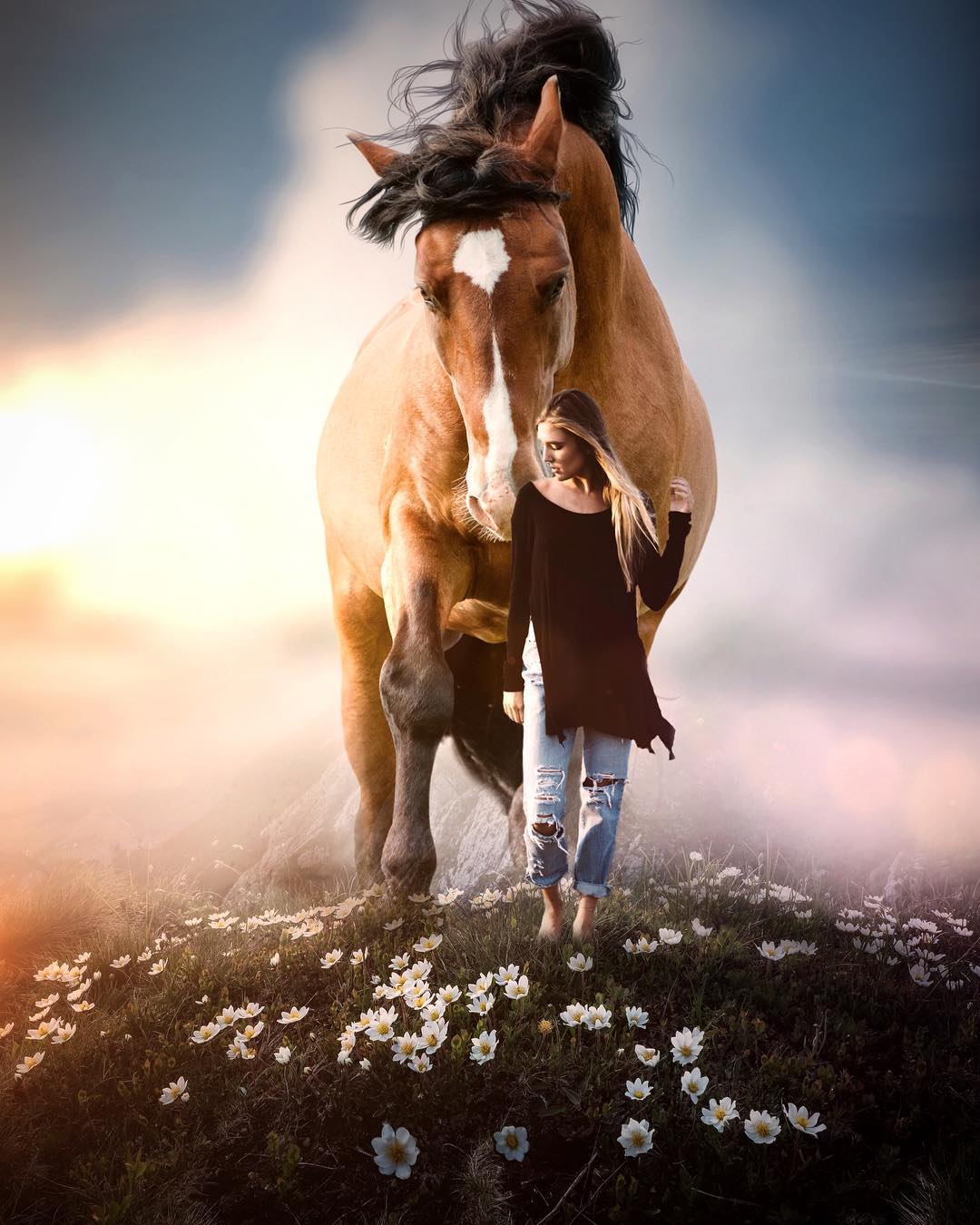 We're not sure who this mysterious artist is, apart from being located in Australia. There aren't links on their IG yet, and the profile picture is of an extremely cute baby chimp. Maybe they prefer their identity hidden, so that their fantastical, artist alter ego can shine through to the max!

It's easy to see how someone from Australia would express themselves with such gratitude and awe towards nature – Australia itself has a rather gorgeous ecosystem and range of landscapes, so reaping creative ideas from the country.



We would love to ask them how they edit on an iPhone with such ease and expertise – many couldn't even do this on their computer, after hours of watching tutorials.