Being a pilot can't be easy. It seems like a pretty difficult and high-risk job. Being in charge of making sure that a huge metal plane takes off, stays in the sky, goes to a correct destination and then lands safely is a whole other level of responsibility. If I ever had to do that I'd probably develop some sort of nervous disorder. Maria Pettersson, however, manages to pull of this job easily and still have time to enjoy her awesome life.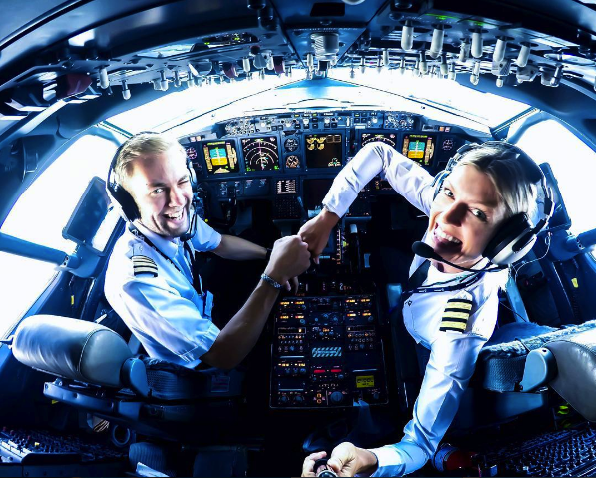 Maria is a Swedish pilot and she works for Ryanair. How do we know about her? Well she's pretty famous around the internet thanks to her Instagram account. She's got over 250k followers and that number is growing by the minute. Here she posts awesome selfies, shows her followers the behind the scenes of working as a commercial pilot and shares the beautiful views she gets to see thanks to her job.



This gorgeous lady seems to be thoroughly enjoying her job and all the traveling she gets to do because of it. On her Instagram you get to see her working hard in the cockpit, pulling silly faces next to the huge plain turbines and hanging out of the plane window, paddleboarding in the ocean and doing yoga in tropical locations and just generally having fun all over the world.
Looks like Maria has found her calling and her life is going pretty freaking amazing at the moment.