One Direction – a band that makes fangirls jump up and down in excitement and cry happy tears, while at the same time making music nerds scoff. Just seven years ago, these five young men were only students, preparing for school exams and testing their luck on "X-Factor", and now they are collectively worth a quarter of a billion pounds. Can you even imagine how much money that is? They're literally richer than the Beatles were at the same point in their career. Isn't that just insane?
Once modest, shy schoolboys who thought Topshop was the epitome of style, they're now multimillionaires who blow their money on designer suits, flashy cars and other things that only the incredibly rich can afford. They're all just 25 or under and they're living the dream life. Let's take a look at what they choose to spend their earnings on, shall we?
Harry Styles, 23
Worth: £56 million
Harry used to live with his family in a small family home in the North West of England and attend Holmes Chapel Comprehensive. Now he's a multimillionaire with a successful music career and a future in Hollywood. He signed a 3-album deal with Columbia Records and his first solo album is about to drop. Styles scored a role in Dunkirk alongside legends like Tom Hardy and Kenneth Branagh and if his acting is any good, considering his gorgeous looks, a future in Hollywood looks bright!

Homes: Harry owns a home in North West London and a flat in East London. He also bought a home for his mum back in Cheshire. He used to own a house in Beverly Hills, which he sold in 2012, and his LA villa is up for sale too, while he's looking to buy another property in the area.
Cars: When it comes to cars, he's got quite a few, including a Ferrari, a Porsche 911 Sport Classic, an Audi R8, a Seventies Ford Capri, a Jaguar E Type, a vintage Mercedes Benz and a Range Rover Sport.
Fashion: Harry has no problem spending half a grand on a scarf from Alexander McQueen and he's been seen in Gucci suits multiple times. He's clearly got expensive taste.
Fun Fact: He likes art and has no problem dishing out the big bucks on paintings and statues, but the funniest thing is, he once spent 10,000 pounds on a lampshade.



Zayn Malik, 24
Worth: £51 million
Zayn used to live in a rented home in Bradford with his parents and three sisters, and attended a co-ed state school. Now he's the first member of One Direction to release a solo hit, Pillowtalk, which went to the top of the charts both in Europe and America. He's also in a relationship with supermodel Gigi Hadid, which only fuels his fame.

Homes: He bought his first property, which was a house for his family in Bradford, 5 years ago. He also bought a home for his ex's mum in Dorset, but sold it after they split. Zayn got himself a futuristic 5 bedroom, 4 bathroom house in Hertfordshire that has chrome doors, a wine cellar and a swimming pool. Apart from that he also owns a place in London and an apartment in LA. All in all – not so bad for a 24 year old.
Cars: However ridiculous and funny this sounds, Zayn doesn't actually have a driver's license, but he does own a Bentley Continental GT. Why? Well, when you've got that much money, the question is really "why not?"
Fashion: Malik's fashion sense is proving to be quite lucrative. He recently let his name be borrowed for a footwear collection by Giuseppe Zanotti, and the Zigi shoe is selling for almost a thousand pounds a pair. Can you imagine how many fangirls want those shoes? And also, how much he's getting from that in profits.
Fun Fact: Zayn has a lot of tattoos, we're sure you've noticed. He's got 53 tattoos to be exact and he spent over £7,000 on them. Also, he loves graffiti and he actually graffitis his homes. We wonder if that'll make those properties go up or down in value.



Louis Tomlinson,25
Worth: £50 million
Originally from Yorkshire, Louis was struggling with school, failing his A-levels and working as an usher in a local Vue cinema before "X-Factor" changed his life forever. He might be the last of his bandmates to start a solo career, but he's doing pretty freakin' awesome for someone who's only 25. He's also a trained actor now, so who knows where we'll see him in the next couple of years? And what's even more shocking – he's a father.



Houses: Louis owns a house in the Hollywood Hills in order to stay close to his son, who lives with his ex-girlfriend. He also has a ridiculously swanky mansion in North London. Most people can afford to rent a flat in London, but this guy owns a mansion.
Cars: Tomlinson used to own a Porsche Boxster, but has since sold it and bought himself a Range Rover Sport.
Fashion: He doesn't really go for designer suits or outrageous outfits – that's not his cup of tea. He prefers comfortable clothes. However, just because he doesn't buy the most fashionable things, doesn't mean he doesn't spend a lot of money on his clothes. He's been known to pay a grand and a half for a pair of sweatpants and a hoody. For that price, it better be the most comfortable loungewear in the world.
Fun Fact: Louis once had to pay a £6,000 bill for drinking all of the drinks from the minibar in his hotel and ordering a couple of plates of fries, and when we say a couple, we mean 14. What can we say? He really likes fries!



Niall Horan,23
Worth: £51 million
Niall used to live in a tiny house back in Ireland and attended a Catholic school for boys. He used to play guitar at his local art center whenever he got the chance. Perhaps it was that love of music that made him want to try out for "X-Factor." And we bet he's glad he did. After all, he's now a successful musician and a heartthrob not only in his native land, but in America too. He writes and performs his own music and he signed a pretty amazing deal with Columbia Records not so long ago, so we bet he's going to take over America in no time.



Houses: Niall has a house in LA, bought a house for his family in Ireland, and his most recent purchase is a gorgeous glass-walled flat in West London, complete with a penthouse cocktail bar, a gym and a spa. He also offered to buy a house for his father, who works as a butcher in Tesco, but his father said he's happy as he is and humbly declined the offer.
Cars: As soon as he passed his driving test, Niall got himself a pretty expensive Range Rover. However, he's also been seen driving a Ferrari. Whether he bought that or rents it, we're not really sure.
Fashion: Niall really isn't as fashion obsessed as his bandmates, but he's recently been seen wearing a £940 Paul Smith suit to a red carpet. Being the lovely, wholesome guy that he is, he made sure to thank the brand for the suit online.
Fun Fact: Niall really isn't hugely concerned with money. He's often called the thrifty one out of the band because he doesn't spend his earnings on flashy things. However, he does invest in things he cared about, like the two and a half thousand pounds he spent on Invisalign to straighten out his teeth.



Liam Payne,23
Worth: £54 million
Liam grew up in Wolverhampton. He was only 14 when he first auditioned for "X-Factor". Funny thing is, Cheryl Cole, who he's in a relationship now and has a kid with, used was one of the judges then. But alas, he didn't get picked up on his first try. However, he auditioned again when he was 16 and got picked up to be the fifth member of One Direction. The rest is history.
He's now signed to the same managing company as David Beckham and also got a multi-million pound deal with Capitol Records. He also recently became a father.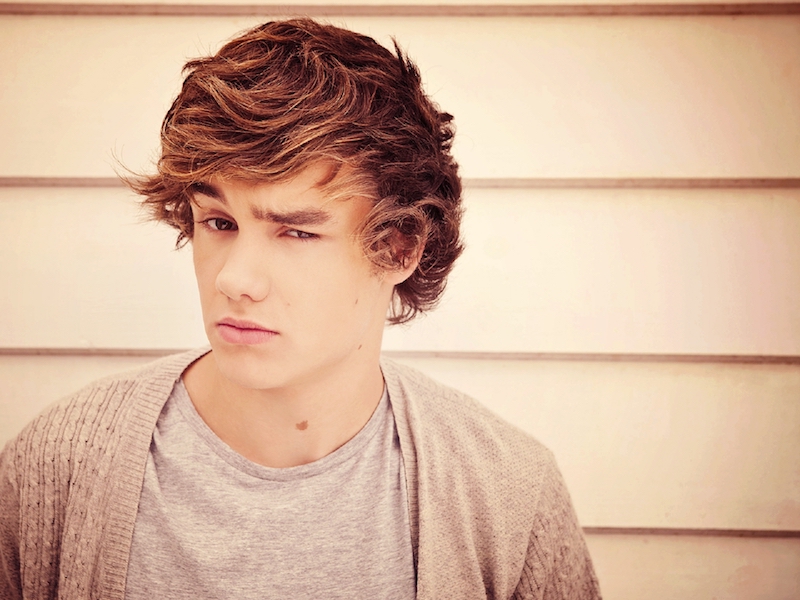 Houses: Liam might describe himself as the sensible one, but he still has a house in LA worth $7 million and a five bedroom mansion in Surrey complete with a gym and a studio.
Cars: He learned how to drive with a Mercedes, but since then, he's become a proud owner of a Lamborghini Aventador. We're guessing the sensible man that he is, he just couldn't pass up an opportunity to buy such a swanky car.
Fashion: Liam was never one to go crazy over expensive clothing, but ever since he's been with Cheryl Cole, he really started to be more aware and conscious with what he wears. He's been seen wearing a Balmain coat that retails for around 3 thousand pounds and he also gotten pretty into expensive watches. He's been spotted wearing a £13,000 Hublot and a £3,000 Breitling timepiece – not at the same time though, obviously.
Fun Fact: Payne rarely dishes out on ridiculous purchases, but he did buy the Ford Anglia featured in "Harry Potter and the Chamber of Secrets". What can we say? He's a Potterhead.