Modelling agencies were once an ancient form of perpetuating negative bay image and body dysmorphia, battling underage, too-thin girls like cattle into runway shows or photoshoots. They don't really have a reputation for being body-positive – their rep lies is being ageist, and lowering the self esteem of women and girls globally.

In 2018, this outdate definition of a modelling agency is luckily turning around, and although plus size agencies around the world are proliferating at an exciting rate, this angry is doing something revolutionary to combat ageism in the industry.

If you're in your twenties and thirties, this agency will turn you away. There's already plenty catering to that age demographic. A company called Oldushka (they're really not shy, with that name), only represents models age 45 and older. That range even goes up to 85, for some people!



While diversity is slowly making its way into the fashion industry, Oldushka is an agency that's helping in that mission, along with eradicating ageism. We never understood why ageism was a thing. Every wrinkle carries beauty and wisdom – the older you are, the less foolish you are – old people are way cooler than the youths of the world, without a doubt.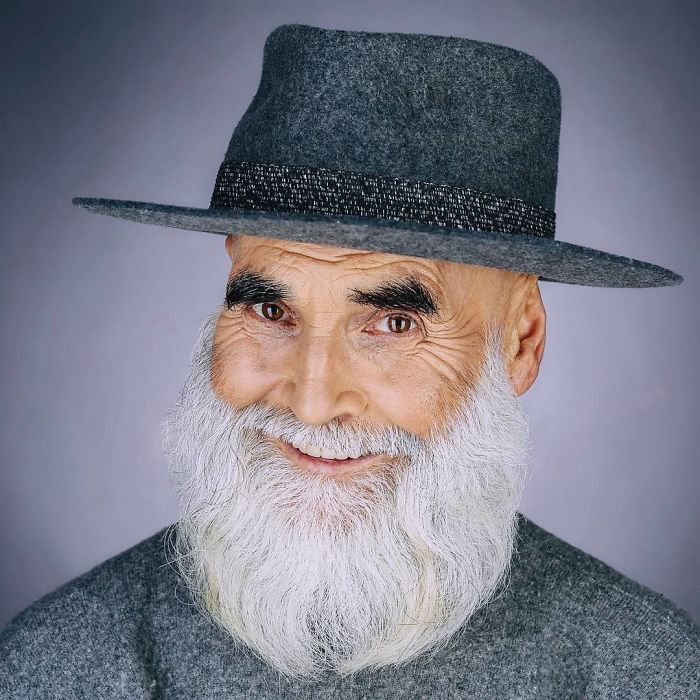 The creation of the agency was inspired from photographer Igor Gavar's project which captured the style of retirees, also dubbed Oldushka. Most of the models are over 60, but there is one 45 year old named Sergey that gave chose because he is older than he looks.

You might think this is the only work these older models are getting, but they're quite popular in Russia and working regularly, appearing in commercial catalogues and ad campaigns. The older generation is finally having its spotlight in the fashion industry, and we hope that other countries outside of Russia take notice.



These older folks are glamorous, and their faces are maps of wizened experience. Some of these women are over 60 but look younger than us. Move over Chrissy Teigen, all these gals are our #WCW. 61-year-old Tatjana Nekliudova, for example.



Or the edgy, blur haired and jumpsuit-wearing Irina Belishiva, who could easily be in a Diplo music video. The men are some serious silver foxes as well, looking all Santa Claus gone supermodel with their fierce, Barishnakov-esque eye contact and impressive beards.

We can't pick which one is our favorite – the grace and stunning nobility in their eyes makes them all stand as proud equals supporting each other in an ageist society. And that's the beauty of a project like this.



We hope Oldushka gives these elders the opportunity and confidence to strut their stuff well into their sixties, seventies, and eighties, without feeling as though society has banished them of any importance and relevance. They are incredibly relevant, and Oldushka effortlessly proves that.