As someone who struggles with regular day to day makeup and usually ends up with Amy Winehouse levels of eyeliner because she's trying to even it out – I'm thoroughly impressed with makeup artists. Especially if these makeup artists are mostly self-taught. I can hardly cover up my skin imperfections and don't even get me started on how much I suck at eyeshadows. Being able to actually transform yourself into a whole other person or character – that's like a god level of skills to me. However, for Ilona Bugaeva it's a hobby. She's just an 18 year old girl from St. Petersburg, Russia, that loves cosplay and makeup. She's so good at transforming herself into various characters that I'm starting to think there's some wizardry at play. It's simply incredible. She can be Wednesday Addams this week and Hermione Granger the next week. When she feels like it, she might become Belle from Beauty and the Beast, and if she's in the mood she might transform herself into Elsa. She's not limited to movie characters either, she can even become Selena Gomez if you want. What else is she capable of? Seriously, you've got to take a look.
1. Pennywise, It
Let's start with the everyone's Halloween costume choice for this year. Pennywise from It. How freaking cool and scary does this look?

2. Hermione Granger
From spooky to adorable. Doesn't she look just like Hermione here? I mean the costume obviously helps, but look at her face. This must be magic.

3. Wednesday Addams, The Addams Family
Again, her face just seems transformed into that of Wednesday. It's not just white foundation and braids. She literally looks like Wednesday. They could be twin sisters. How creepy is that?



4. Margaery Tyrell, Game of Thrones
Not only did she get the makeup and costume on point, but look at that smirk. Perfect Margaery Tyrell.

5. Elsa, Frozen
This girl belongs in Disneyland as one of the Disney Princesses. Kids would love her. She looks just like Elsa.



6. Belle, Beauty and the Beast
It's amazing how she managed to not only emulate Belle, from Beauty and the Beast, but also emulate Emma Watson playing Belle at the same time. It's like a perfect combination of both.

7. Classic Belle
And here's the classic Belle from the cartoon. See the difference? Isn't it awesome?

8. Bellatrix Lestrange
Doesn't this make shivers run down your spine? Her Bellatrix is terrifying and gorgeous all at once.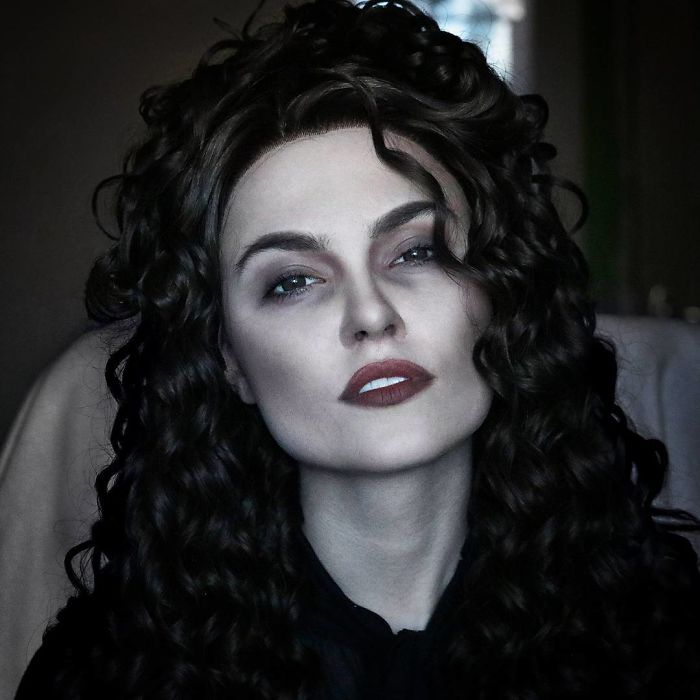 9. Selena Gomez
I swear I thought this was just a picture of Selena. But apparently it's not. Would you be able to tell it's not her?

10. Daenerys Targaryen, Game Of Thrones
Gorgeous Khaleesi. Where are your dragons?



11. Harley Quinn, Suicide Squad
If you think she did a great job with Harley, wait till you see the next picture.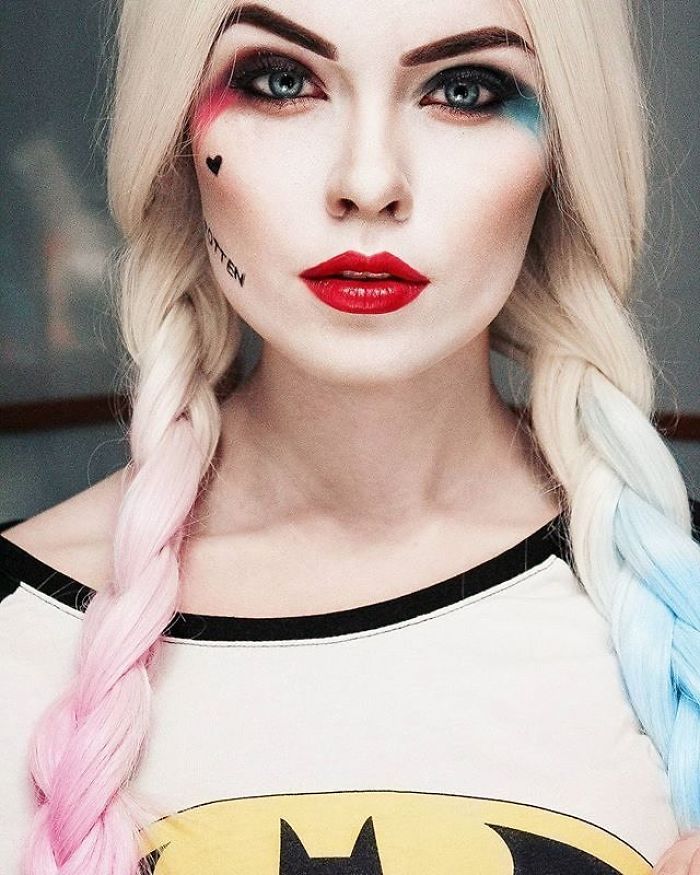 12. The Joker, Suicide Squad
Now I want to be the Joker. Gender stereotypes be damned.

13. Elizabeth, Bioshock
Gamers will agree, she looks just like Elizabeth from Bioshock.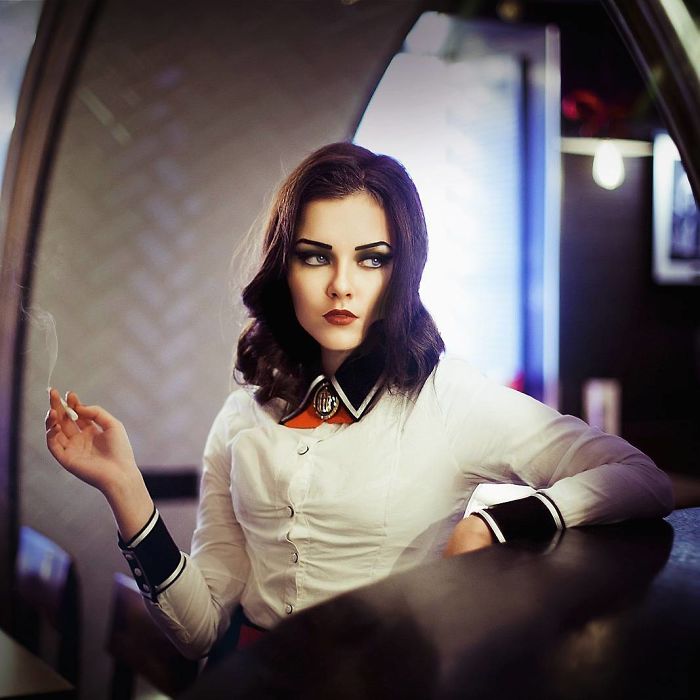 14. Cirilla, The Witcher
And here's another famous character that all gamers will recognize. Cirilla from the Witcher.

15. Ilona being Herself
And this is just Ilona being herself. No cosplay, no crazy makeup. This is the girl behind all these characters.