We wouldn't have stories without the villains. A good antagonist creates all the necessary drama and makes the main hero look so appealing. We wouldn't have good without the bad and it just so happens that villains have a pretty incredible sense of style. Evil is believed to be seductive and quite beautiful (when it's not incredibly revolting and monstrous). Either way, villains rock some of the most stylish and elaborate costumes created by genius minds of designers from all over the world. Here are 10 brilliant villain costumes that would take over any fashion show.
Maleficent
Maleficent's haute-couture look is a true embodiment of all things evil and gorgeous. It is both stunning and intimidating, inspiring and disturbing. Wear this apparel if you want to get your inner Dark Queen out and practice the horrifying evil laugh. It might be a bit over the top for a usual evening out, but if you want to make an impact – this is definitely the go-to look.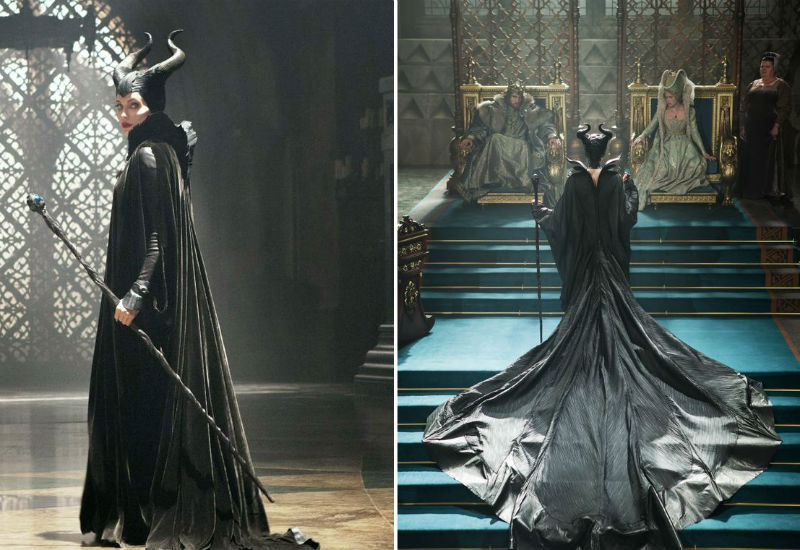 Cruella de Vil
Cruella's bicolored aesthetic has become a real trend over the years. She doesn't have one particular trademark attire, but her black-and-white hair along with furry coats and exquisite dresses create a truly classy look. High heels and a thin cigarette only add to her elegant style.



Poison Ivy
Sometimes a villain's costume doesn't scream 'evil' and can look quite cheerful. Poison Ivy's costume is exactly like that! She is a famous antagonist of the equally famous Batman and wears her sultry costume with grace and pride. We never expected flowers to be so dangerous!



Ravenna
Ravenna's dresses always look rich and exquisite – she's a queen after all! And the more evil the queen, the more beautiful she must look. At least that seems to be the case with modern movies. And we don't blame them! Ravenna looks superb and just as the name suggests – rocks a posh raven feather collar.

Prince Nuada
Guillermo del Toro obviously knows a thing or two about gorgeous creepiness. Prince Nuada from Hellboy 2: The Golden Army is the antagonist of the main character (who, by the way, also looks incredibly cool and weird at the same time). He rocks such an awesome (for the lack of a better word) costume, that the comics adapted the whole look. That jacket alone is to die for!



Emma Frost
Emma Frost's comic book costumes are hardly worth mentioning, while her X Men: First Class is a completely different story. In the movie Emma Frost, depicted by the infinitely beautiful January Jones, wears her body-hugging attire with grace and elegance worthy of a queen. She looks more than classy!



Doctor Facilier
Disney villains are hard to beat when it comes to good looks. The voodoo-inspired look of The Princess and the Frog's main protagonist is super stylish, as are his manners and the way he carries himself. Dr. Facilier is a real work of art!

Ursula
Well, we haven't seen Ursula wear an actual gown, but the one based on her witchy black dress with tentacles would certainly look both spectacular and menacing (and that's something any villain should strive for). Just imagine a stylish dark dress that ends in details that look like tentacles. It would be a killer!



Vidal
Pan's Labyrinth, another spectacular work of Guillermo del Toro, features Captain Vidal, a man of strict rules and fierce character. It all resulted in his fashion choices that tend to be mostly military. Luckily for him, this type of fashion never goes out of trend and he has altered his uniform a bit so it looks weirder than usual. Kudos for that!