Today the number of inked and pierced people you can see on the streets is much bigger than it was 5-10 years ago. The number of girls with tattoos has also increased. Getting a tattoo is not something special anymore. Today it's considered to be the norm, not the exception. Tattoos, piercing and other forms of body art are definitely on-trend today. And their popularity grows.



As tattoo popularity among young girls grows, my first question is: "Can this become a problem for the future bride?" – Nope! I've met only a handful of girls who wanted to cover up their tats or didn't know what to do with them on their big day. Most brides love their tattoos, they have paid a lot of money to get them done and are willing to show their beautiful tattoos at their weddings. If you want to know how to rock your tattoos in a really beautiful way, here's some useful advice.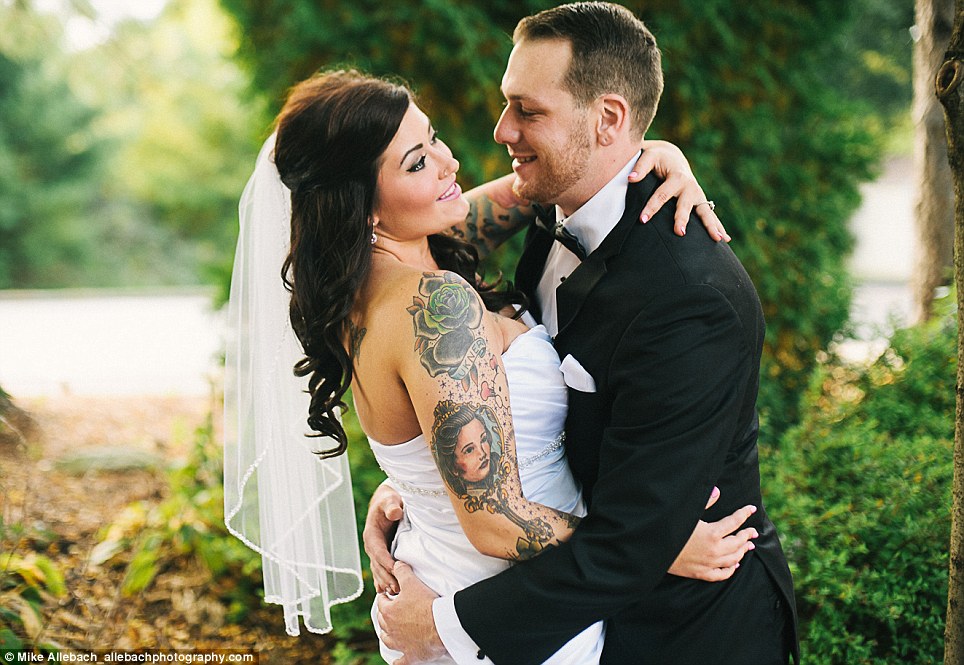 Unfortunately sometimes tattoos can be a controversial issue for the family. It's really sad when tattoos become a fighting object between a bride and her family. But there is always a way out. The bride can choose a lace wedding dress with long sleeves, or a dress with a lace back to cover up her ink. The tats will just look like parts of the lace, and the bride will still look gorgeous.



In case flaunting your tattoos is not a problem for you, don't be afraid to show them! While having shoulder tattoos wear a strapless wedding gown. In order to show off your back tattoo, dress up in a backless dress. Don't be afraid to wear a short bridal gown, if you have tattoos on your legs. For flaunting upper breast tattoos choose a low-necked dress.



Remember the most important thing about tattoos and your wedding is to present yourself as truly confident bride with high self-esteem. Today you're a tattooed bride, tomorrow you'll be a tattooed mama and after it's all done you'll be a tattooed grandma. Once made, a tattoo is for the rest of your life and it's better to love it and to be proud of it. You're absolutely beautiful – tattoos and all!