We all know guys are visual creatures and you can easily attract any of them with your look. It may surprise you but they really care about your style! That doesn't mean you should wear the latest Prada dress or trendy Michael Kors Sunglasses to look fabulous to them. Remember: men pay a little attention to current fashion trends. Expensive clothing brands don't matter here. This is about how you combine your clothes, accessories and make-up. And it's easier than you think!
Learn some fresh tips to help you create the looks that please men the most. Use them and your form-fitting, well-put together outfit will turn you into a magnet for guys!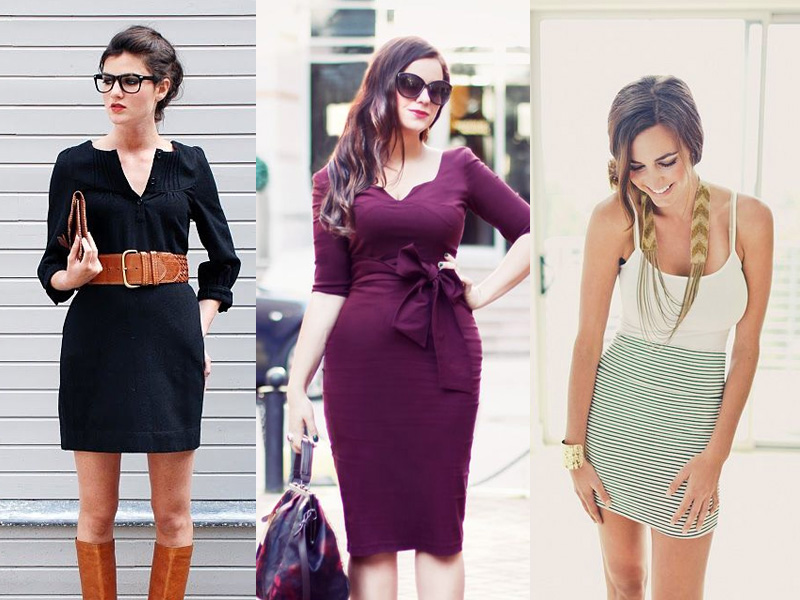 1. Men love women who know how to accentuate their curves. There are plenty of outfit ideas that will help you in this. Choose tank tops, fitted shirts or dresses. A wide belt will work well. Don't be afraid to send a message that you are confident enough!
2. High heels make woman's legs look long, skinny and irresistible. One thing you should always remember: don't wear uncomfortable heels. Guys don't want you to struggle. That won't make you look confident and sexy at all! Also, guys just hate weird-looking shoes. The simpler your heels look the better. You can match them with anything.
3. Who said you can't wear men's shirts? They are more comfortable than women's ones and still maintain a femininity and seduction in your look. So grab one and match it with your favorite jeans (or skirts) and accessories.


4. Guys love when you wear comfortable clothes but do it with style. Try wearing blazer suits matching it with different pieces of your wardrobe. Look elegant and casual at the same time.