Long gone are the days when people would frown upon the words 'vegetarian' or 'vegan'. Nevertheless, many still believe that vegan dishes are all bland and tasteless, and wouldn't try them even the fate of the world depended on it. Well, they'll definitely change their minds after they see these colourful vegan masterpieces! Jose, a 16-year-old Instagrammer, likes to experiment with healthy food and does it in a very artistic way. His Instagram is bursting with yummy vegan desserts and breakfasts of all sorts. Make sure you have some snacks by your side because it's impossible not to get hungry after these pictures!
This Greek yoghurt with frozen berries looks delish! It reminds of the ocean with palm trees and tiny islands.

When it comes to cheesecakes, nothing can beat the frozen fruit topping made with berries, passionfruit, and what seems like chocolate.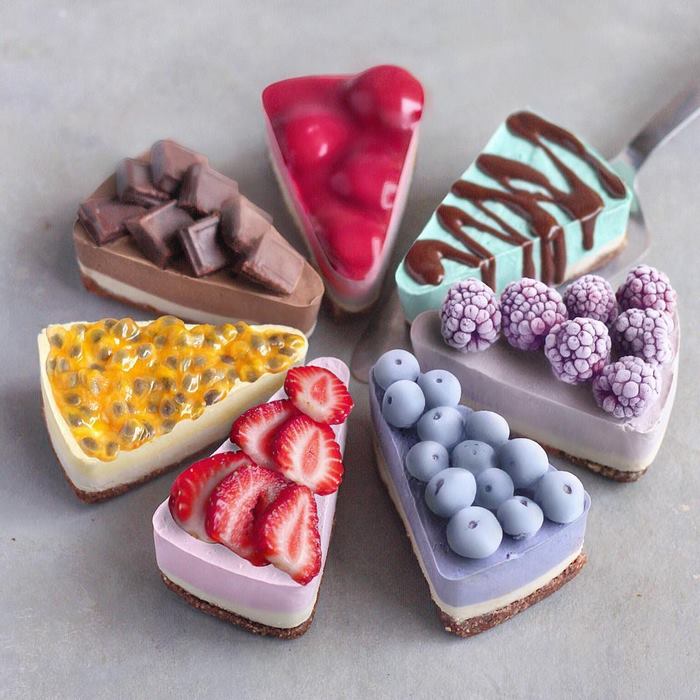 The summer is over, but we'd like to try these mouth-watering popsicles anyway!



What does a starry night taste like? We believe it has something to do with blueberry.

A super light breakfast made with peanut butter sandwiches, bananas, and berries seems like the best way to start the day.

And how about some smoothies with chia seeds topped with kiwi and blueberries?



Frozen berries will definitely become a new trend after this!

Pies with chocolate, coconut, and cookies? It seems like being vegan is the most fun thing on earth!

Can a dessert be too gorgeous too eat? We believe this is just the case!



A slice of this fluffy cheesecake with blueberries and grapes can turn a gloomy day into a happy one.

If this is what vegan yoghurt looks like, we believe it's time to 'come to the dark side'! Jose created an artsy breakfast that looks like space and stars.

Fruit dipped in chocolate – an easy recipe to make delicious light snacks for all ages.



Nothing can beat a rainbow smoothie. Only a rainbow smoothie with raspberries on top!

The way Jose plays with food and colour takes these dishes to a whole new level.

Exotic fruits on cute tiny pancakes? If this is not genius, then we don't know what is. Here we have figs, dragon fruit, mango, strawberry, and some weird-looking multi-coloured pearls. It all looks superb!



Upgrade your bananas with peanut butter, chocolate, and some frozen berries. This yummy dessert is ridiculously simple to make!

We believe this is what Jose's cooking process looks like – berries, fruit, and more berries!

Why not make your ordinary raspberries more fun? Everyone can experiment with food coloring, and Jose is a pro at this.