The only thing better than food is delicious looking gifs of food. Who am I kidding? Food is the best! And I hope you're already had lunch or dinner, because if you haven't, these mouth-watering gifs will instantly make you hungry. You've been warned.
Shall we start with pizza? Everyone likes pizza. And if you don't… emm… what's wrong with you?
I mean, just look at this yummy pizza bubbling away in the oven. It looks so good you almost smell it, right?

There's so much cheese it sticks to the knife. Why even bother cutting that perfect slice? You'll eat the whole thing anyway.

Just tear into that pizza

Omg look at how cheesy it is!

SO MUCH CHEESE

What could possibly make this even more delicious? Ryan Gosling.



Speaking of cheese, who's always up for some grilled cheese sandwiches? Making a perfect grilled cheese should be considered an artform. The amount of cheese has to be perfect, and it has to stretch for miles.

Just look at how yummy that looks.

No, I'm serious, let's have a cheesy close up shot.

Perfect mac and cheese, just like when you were a kid. And who cares that the cheese is made from weird cheesy powder, right? As long as it tastes amazing.

Fries for all! Doesn't this plate of fries look just perfect? Especially with that never ending supply of ketchup. Perfect combo.



Perhaps you have a sweet tooth? How about pancakes then? How do you like your perfect batch of pancakes? With blueberries perhaps?

Or with bananas?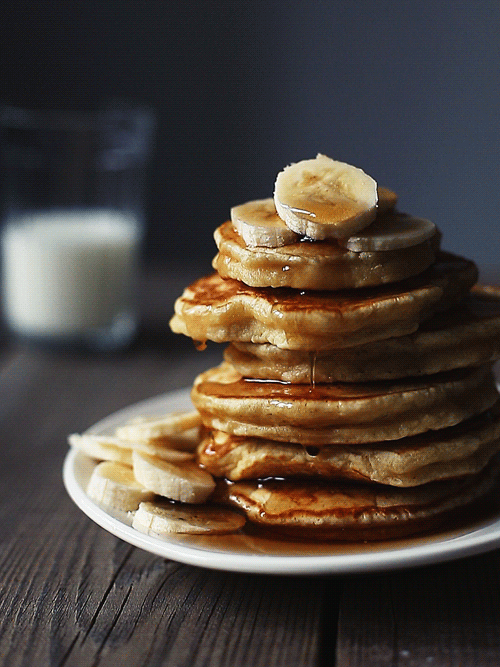 Maybe you prefer fruit and honey?

Or maybe you're old school. Perhaps your favourite way to eat pancakes is just a huge stack of them with a river of maple syrup

Mmm… delicious.

How about some buns with some chocolate syrup?



Or a sweet muffin topped with freshly made glaze

A delectable freshly baked pastry sprinkled with powdered sugar…

Or do you prefer waffles? Topped with lots and lots of strawberry jam.

Cookies are the best, aren't they? Especially chocolate chip cookies. Look at this magic.

Cookies with a glass of cold milk, mmm the sweet taste of childhood. Brings you back, doesn't it?

Look at how creamy that chocolate chip is.



Ice-cream is the best dessert for a hot summer's day.

Or you could just put ice-cream in your coffee.

But ice-cream cones are the best. Watch out for dripping.

And to finish this off, here's a perfect cup of tea.

Or coffee, if you feel so inclined.

In conclusion…