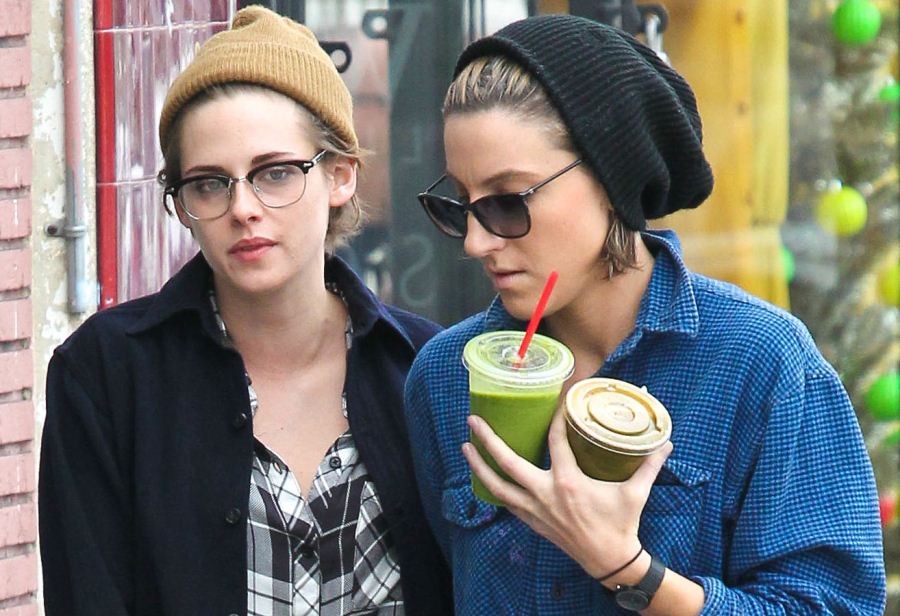 Rumors about Kristen Stewart and her best friend Alicia Cargile having a romantic relationship appeared quite some time ago. Although, the actress herself has not given any comment regarding the issue she still spends all her free time with Alicia.
Recently, the Internet exploded with the interview Jules Stewart, the mother of the Twilight's star gave to the Sunday Mirror, where she seemingly confirmed the rumors.
"What's not to be accepting about her now having a girlfriend? She's happy. She's my daughter, I'm just her mom so she knows I would accept her choices," she said. "I've met Kristen's new girlfriend, I like her. What's not to accept? She's a lovely girl."
"I have gay friends, family members, I'm accepting of people, we are all free to choose who we want to love," she added.
Fans started chewing over the news and getting used to Kristen's new girlfriend, when K-Stewart's mom denied the whole story and assured that she never talked about her daughter! Oh, who to believe?!

"I spoke to Sharon Feinstein about my film K-11 that has been put on display in the Hollywood Museum," she told Us Weekly. "It's currently there under the LGBT banner on the third floor. She also asked me about my views on gay rights, which I was happy to express. Then we talked briefly about the fundraiser I am hosting for TheWolfConnection.org. Never ever did we discuss Kristen!"
However, Sharon Feinstein tweeted quickly assuring that she had proof of her story and would share an audio of the interview the next day.
Still, the end of the story stays unclear as Sharon actually didn't share the tape. Instead, she wrote a passionate post in her blog.
"I am aware that Ms. Jules Stewart has stated that her interview with me has been used out of context, that she never discussed her daughter or her daughter's relationship. That is simply incorrect," she wrote. "I have reported the story as discussed and memorialized during our lengthly and cordial formal interview, which took place on Thursday 11th June. I am disappointed and saddened by her statements to the contrary. This was a very positive story and one told by a loving parent. Any statements to the contrary are simply not supported and not true."
Kristen and Alicia regularly appear together on the streets of Los Angeles. New Year's Eve the girls celebrated in Hawaii, where they were seen hugging and holding hands.
Alicia was working as Kirsten's personal assistant, that's when the girls started their friendship, which possibly has grown into something more.
Whether it is rumors or not, it looks like Kristen Stewart is quite happyand has finally moved on from her former boyfriend and Twilight co-star Robert Pattinson.
What do you think about the whole situation? Will K-Stewart come out of the closet and confirm her lesbian relationship? Stay tuned this may prove to be the relationship story of the year!