Going on a double date can be a great idea, but it's not as simple as just showing up at the right time at the right place. If you and your friend want to have your partners meet and have fun together you have to think it through. Double dates can often be very awkward, because while you and your friend might talk non stop – the other two people might be meeting each other for the first time ever and not knowing what to say or how to act. That's why we've prepared some awesome double date ideas that will make the whole ordeal fun and easy.
1. Korean Barbeque
If you want to go out for a meal on your double date – Korean BBQ is your best bet. It's fun, it's delicious and it's actually an activity you get to do instead of just sitting and awkwardly waiting for the waiters to bring the next dish.
2. Wine Tasting
If you're of legal drinking age – a wine tasting is a brilliant idea for a double date. Nothing gets the conversation rolling quite as well as copious amounts of wine. Maybe you'll learn something new, maybe you'll find out what your favorite wine is, or maybe you'll all mock everything about this experience all together, but you'll get drunk and happy – that's for sure.
3. Drink and Draw
While we're on the topic of wine – another great idea is going to a drink and draw night. Sometimes they're called wine and paint nights. The point is you show up, pay a small fee and get to paint and drink wine. And don't worry if you're not a painter and think you can't draw. It's just a fun process and you can all laugh about how silly your paintings or drawings turned out at the end.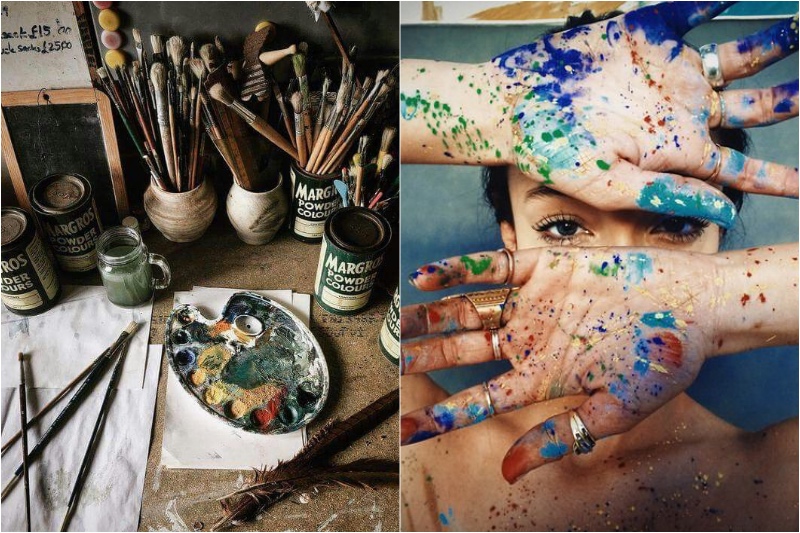 4. Game Night
Host a game night at home. Bring out the Monopoly or Twister or whatever your favorite game is and play it together. But remember, Monopoly might seem like an easy light hearted game, but if the people you're playing with are very competitive it can become quite ruthless.
5. Cooking Class
You can go to a cooking class altogether or you can follow one at home. Just make sure the class is for something relatively easy and fun. Something all of you can eat afterwards and not get food poisoning. Sushi is a big no-no if it's your first time cooking.
6. Trivia Night At The Bar
If you like trivia and a bit of competition a trivia night at the bar can be a great idea. The drinks will get you talking and the competitive spirit of the game will make you four into a great team. No matter if you win or lose it'll be a bonding experience.
7. Escape Room
There's a reason escape rooms are so popular. It's exciting and fun, you have to think quickly on the spot and you have to act as a team. Plus there's many different themed escape rooms so you can choose one that will be interesting for everyone involved.
8. Amusement Park
What can be more fun than going to an amusement park for a double date. You get to ride roller coasters, be high on adrenaline and sugary snacks and scream your head off on the scary rides. The memories will last for ages and you'll have those funny pictures forever.