When an older woman dates a younger man, society gives her a lot of flack. But when it's the other way around, no one bats an eyelid! 80 year old men are free and even applauded if they walk around with barely legal teens on their arms, and the double standard is ridiculous. So we wanted to give a praiseful shoutout to the older, gorgeous women of Hollywood who aren't afraid to flaunt a younger man on their arm.
1. Kris Jenner + Corey Gamble
Kris and Corey may not be a thing anymore, but their 25 year age difference makes them a couple to remember. Corey is actually the same age as Kris's daughter Kim – not even the oldest daughter! We have to give her kudos and say that her body is amazing for her age.

2. Gabrielle Union + Dwyane Wade
The stunning Being Mary Jane star has a whopping 10 years on her hubby! This babe is 45 and
after five years of dating, these two decided to tie the knot in 2013. Many women dream of dating a basketball player, but we'd say that Dwyane is the one who lucked out here.



3. Deborra-Lee Furness + Hugh Jackman
People questioned the validity of this union for years – how could smoldering hunk Hugh Jackman be married to this much older, relatively average looking woman? True love, you cynics, that's how! These two never go more than two week without seeing each other, so maybe that's the key to their still-burning flame.

4. Mariah Carey + Bryan Tanaka
Is this the classic Britney K-fed love story of a pop star dating her backup dancer? Sort of, except Mariah is older and Bryan is hotter than K-Fed, making it a little bit cooler. The 47 year old is actually engaged to 33-year old Bryan now, and she's never glowed more! Good for you, Mariah.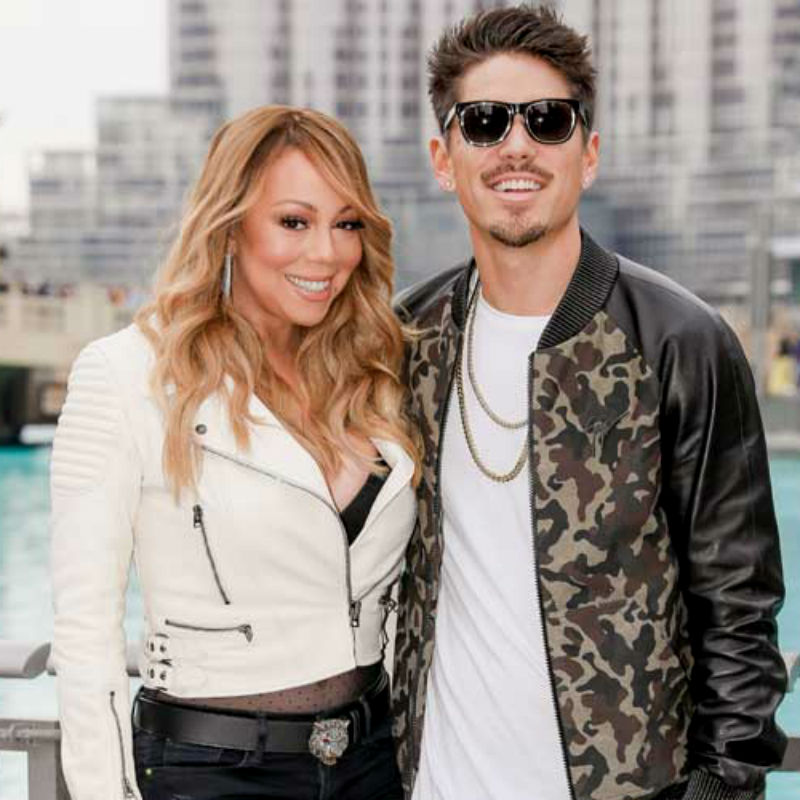 5. Janet Jackson + Wissam Al Mana
These two unfortunately didn't make it, but they do co-parent a beautiful son named Eissa together. Jackson had 8 years on Wissam, though you wouldn't be able to tell it. Who else is a fertile 50 year old, seriously? Janet Jackson is such a cougar, her ex is probably still yearning for her.

6. Kate Beckinsale + Matt Rife
First of all, Kate Beckinsale does NOT look 43 years old. Second of all, she's dated a super hot 21 year old named Matt Rife, with a delightful DGAF attitude towards the 22 year age difference. But when you think about it, what 21 year old would turn down the bewitching fountain of youth that is Kate?



7. Courtney Cox + Johnny McDaid
53 year old Courtney Cox's most famous relationship was probably with ex David Arquette. But what people should be focusing on is the fact that she's dating a hunk who is 12 years her junior, and can't get enough of her. After all, she is in a show called Cougar Town…



8. Shakira + Gerard Pique
Soccer star Pique is 10 years younger than Shakira. He probably watched the La Tortura video (or any Shakira music video for that matter) and instantly been hypnotized by her. The two of them even have the same birthday. They have two kids together, and at 40, she still looks flawless.

9. Allison Janney + Philip Joncas
Whaaat? Allison Janney has never been married, but production coordinator Philip might be the one. We're glad that he appreciates a sophisticated older woman 20 years his senior. Hollywood was bustling about them for a while but the buzz has died down and these two are happily still together.



10. Eva Mendes + Ryan Gosling
7 years is the difference here – which is really a drop in the bucket whenever you look at Eva Mendes's face. She's always been Hollywood's resident hottie and at 43, that hasn't changed a bit. She's been with everyone's crush Ryan Gosling since 2011, and they're one of H-town's sexiest couples to this day.