In Hollywood, raising to the top of the chain and getting those coveted TV roles is what every actor dreams of. It often takes years of hard work and a willingness to take minor roles and even appearing in embarrassing movies and shows. But once they finally achieve stardom, you would think that they would do everything in their power to stay there. Unfortunately, many actors learn the hard way that nobody is irreplaceable. Some of them fall on hard times due to alcohol and drugs. Others become arrogant divas who fight on the set with co-stars and producers. A few even burn out and quit at the moment when their character is so key to the success of the show, much to the disappointment of their fans.
So with that, we represent you with a list of 11 popular characters who prematurely left their shows due to the (often poor) choices they made.
11. Taylor Momsen – Gossip Girl
When Gossip Girl debuted in 2007, Momsen had a significant role on the show as Jenny Humphrey. In fact, at one point her own spinoff show had been in the works. The talks fell through, which is probably for the best as Momsen seemed to basically phone it in while she was on the set. Her uninspired acting caused her role to be significantly reduced and ultimately she disappeared from the show altogether, although she did return for one last hurrah during the show's final episode in 2012. She hasn't received a lot of acting work since. Well, she always has her mediocre career as a rock singer to fall back on.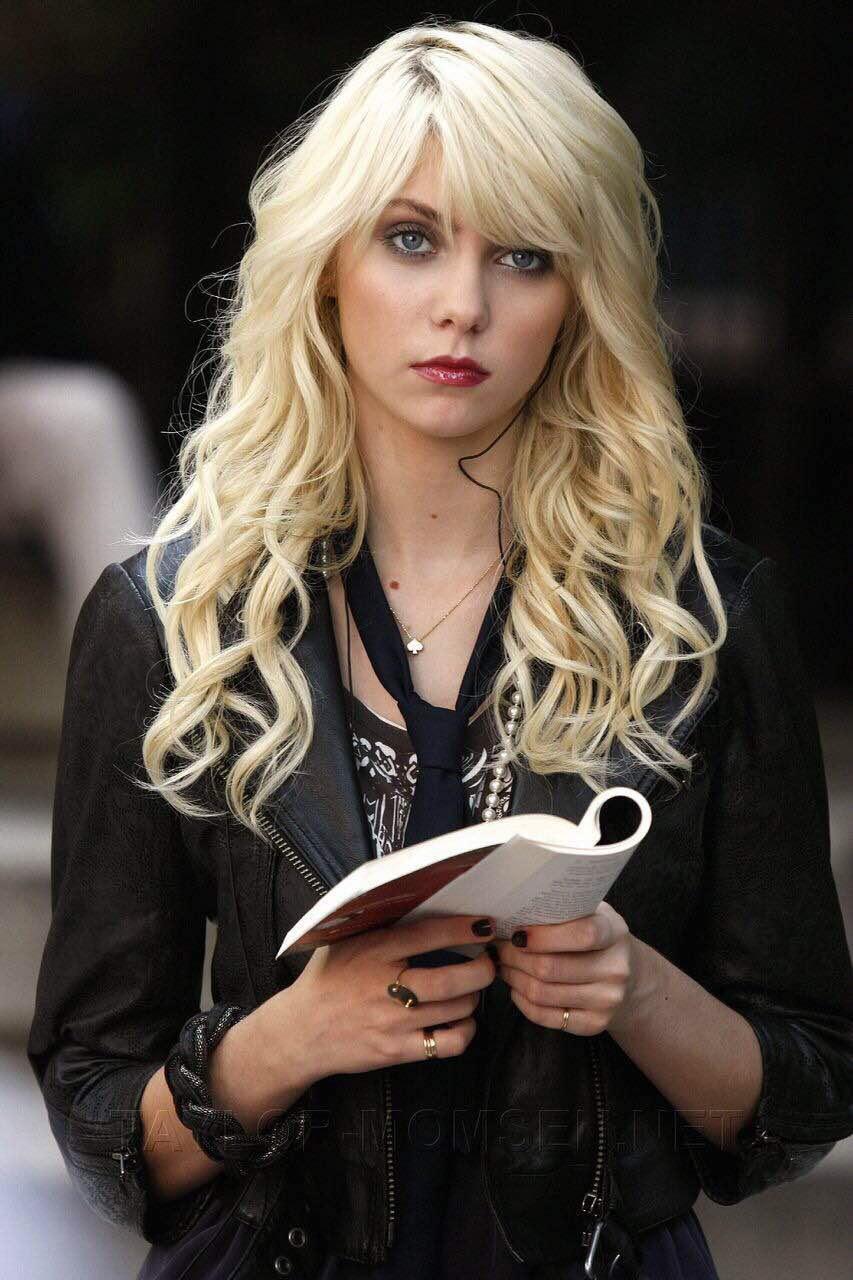 10. Michael Pitt – Boardwalk
Pitt's acting skills really shined when he played the role of Jimmy Darmody in Boardwalk, but his bad behavior on the set caused him to get canned. Whether it was showing up late for shoots, whining about the script, forgetting his lines (which meant numerous retakes), and getting into a physical confrontation with William Forsythe during the scene in which Jimmy was killed off, Pitt managed to alienate pretty much everybody on the set!



9. Michelle Rodriguez – Lost
Rodriguez has made some really poor choices in her life, and it might have cost her a pretty darn sweet gig on the extremely popular Lost. Before appearing in a guest spot as former LAPD officer Ana Lucia Cortez, Rodriguez had struggled with alcoholism and a whole slew of other personal problems. Her success as Cortez was rewarded: the producers added her to the main cast for season two. Unfortunately she reverted to her old ways, including a second DUI. They killed Rodriguez's character off – something the producers insisted had nothing to do with her brushes with the law – but her bad behavior certainly couldn't have helped things!

8. Columbus Short – Scandal
Yet another actor who has struggled with drug use, Short was given the boot after failing a drug test while on probation. He had also been charged with domestic violence involving his estranged wife as well as a separate assault case. Show creator Shonda Rhimes has never come out and stated the reasons for killing Short's character Harrison Wright, but she has a pattern of abruptly offing important characters from her shows.



7. T.R. Knight – Grey's Anatomy
Okay, so technically T.R. Knight didn't get fired. Nominated for a Prime-Time Emmy for his role as Dr. George O'Malley, Knight asked to be written out of the show, but rumor has it that he would have been a goner no matter what. He was reported to be extremely difficult on set and that his fellow cast members couldn't stand him. They had O'Malley die as a result of a horrible bus accident in which he pushed a woman out of the way and saved her life. So, hey, at least he died a hero.

6. Patrick Dempsey – Grey's Anatomy
Another Grey's Anatomy cast member creating problems? Imagine that! During his time on the show, Dempsey reportedly clashed with creator Shonda Rhimes (remember her???) over his "diva" behavior. This would even lead to a suspension and although he would go on to sign a contract extension that was to have carried him through the 12th season, he left the show after the 11th season to pursue other interests. Dr. Derek "McDreamy" Shepherd met his fate after a deadly car accident.



5. Raymond Cruz – Breaking Bad
Cruz is actually a thoroughly decent guy. The guys on set had no problems with him. The real issue was with Tuco Salamanca, the psycho drug lord whom Cruz played on Breaking Bad. He was apparently messing with the actor's mind. According to Cruz, Salamanca was so difficult of a role to get into that he was begging the producers to off him. When they asked him to keep it up for half a season's worth of additional episodes, he just couldn't do it. His character ends up getting shot in the head. Cruz later had a change of heart and reprised his role as Salamanca in the prequel Better Call Saul, set six years before Breaking Bad.

4. Dominic Monaghan – Lost
Oh! Merry the Hobbit from the Lord of the Rings trilogy has made this list! Word was that Monaghan didn't care much for Lost and feeling was apparently mutual. He complained about how his character was written and hinted that there were better projects out there to work on. Add to this his messy breakup with Lost co-star Evangeline Lilly as well as clashes with other cast members and it was clear that Charlie Pace had to go out. He took part in a suicide mission in which he drowned, but saved the others in the process. So there's that.



3. Nicollette Sheridan – Desperate Housewives
Sheridan was nominated for a Golden Globe for her role as Edie Britt, but drama on the set – such as showing up late, forgetting lines all the time – made her extremely difficult to work with. Add to this unfounded allegations that the show's creator/producer Marc Cherry had assaulted Sheridan on set, and you have a recipe for disaster. Although the producers of Desperate Housewives insisted that Sheridan's contract wasn't renewed after Season 5 due to budget constraints and not her behavior, having Britt die by electrocution was probably for the best.

2. Shannen Doherty – Charmed
Doherty was famous for causing problems on the set of Beverly Hills 90210, so it probably shouldn't come as a surprise that she couldn't get along with co-star Alyssa Milano when they worked together on Charmed. Milano described working on the show as like being in high school and that there were "rough days" with Doherty. In any event, Doherty's character Prue Halliwell was assassinated by a hit-man at the end of the 3rd season and the show would continue for 5 more seasons without the diva actress's drama.



1. Charlie Sheen – Two and a Half Men
There probably isn't a more notorious case of an actor getting booted due to their behavior. After three stints of rehab for substance abuse within a period of 12 months, verbally taunting the show's creator Chuck Lorre, claiming he was underpaid (in spite of the fact that he was the highest paid actor on TV at the time), and his insane meltdowns broadcast on TV and the Internet in all their glory, getting rid of Charlie Sheen's character Charlie Harper was the only option. How did they get rid of the human train-wreck? By having him get hit by a train, of course!