Zach Miko is the hottest and first emerging plus-size male model that agency IMG found on Instagram, and he is a lumbersexual that we all want to get our hands on.

Zach is 6 foot 6 inches and has a 40-inch waist. Like a lot of plus-size women and men, Zach struggles with finding stores that carry pants his size. "You are eliminating a whole customer," he says of the limited sizing, not letting it hold him back from flaunting his body confidence.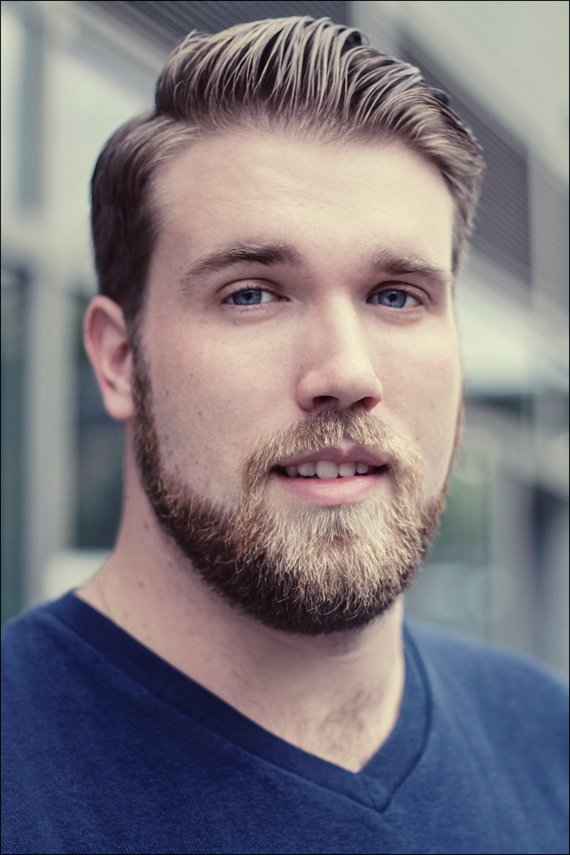 He has been signed to IMG under the category of "brawn" for male models (they have a similar 'curve' category for their female plus size models). We love that IMG is so evolved and uses words that celebrate the body, as many in the modeling world don't have this attitude towards the everyman.



Zach tells Vogue "Women of all shapes and sizes are beautiful and confident and sexy. The conversation has changed from 'This is what beautiful is' to 'What is beautiful?' I am humbled to be able to raise that question for the men's industry." Wow. Swoon. His wife (who he also adorably fawns over in the interview) is a lucky lady.



He is currently Target's only plus-size male model and has gained attention for it in the past, if his name sounds familiar to you. We're so glad they discovered him, because the discovery led to being part of the iconic IMG, which will transform the fashion industry and its inclusion of plus-size men.



He even been compared to ever-popular fellow plus-size model Ashley Graham, whose attention Zach has also caught. The curvy model is excited that he's breaking down boundaries with her. She loves the "Brawn" title for him and says: "He's hot!"



Deny it if you want, but Zach Miko is a truly powerful presence in the fashion world, because it's helping men change the way they see and talk about their bodies, a rather hush-hush topic in the world of masculinity. So here's to shifting gender norms and killing the game.