Whether you live in a mansion, a tiny apartment or a loft chances are, you want your living space to look nice, feel warm and inviting and if it's also aesthetically pleasing and Instagrammable – that's a nice bonus too. And if you're lucky enough to have a talent for decorating that's amazing, but let's be honest, most of us struggle with this. We want everything to look great, but few of us have that inner designer trait. We struggle to achieve that cohesive look for our homes that balances between curated yet cozy and lived in, and a lot of the time instead it ends up looking messy and uncoordinated or way too much like IKEA exploded in your flat. But we're lucky we live in digital times where everything can be fixed by going on a little internet adventure. There's multiple Pinterest boards that are dedicated to this topic, but they can be overwhelming and all over the place in terms of style. We think Instagram is a better fit for finding interior design inspiration, here you can follow not only professional designers whose style appeals to you, but also just people with great taste who have really cool apartments that are #goals. That's why we compiled a list of various Instagram accounts that we think are the ultimate interior design inspiration goals.
1. Jellina Detmar
Jellina Detmar runs an interior and styling blog and her Instagram account is an amazing source of inspiration, cool ideas and unique interior styling choices. If you dig the combination of cool grey tones, plants and wooden furniture – you'll love her blog.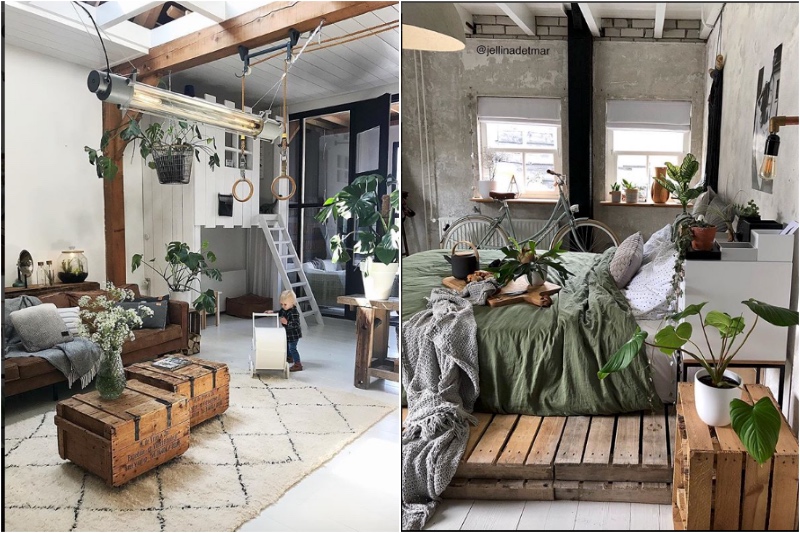 2. Hannah Bullivant
Hannah is an event and interior stylist who just knows how to make things look pretty. If you're into Interior design, event styling or gorgeous table settings – she's can do it all, and she does it really well.
3. Amy Kim
Amy is a blogger and a stylist that loves taking classy colors like black and white and making them pop in a new way. Her interior shots are essentially Instagram goals. If you're into monochrome with a touch of muted pastels you should definitely follow her.
4. Abi Dare
Abi Dare describes herself as an interior design, travel & lifestyle blogger, writer, photographer & stylist, minimalist, coffee addict, and a crazy cat lady. What's not to love, am I right? You should definitely check out her blog called These Four Walls.
Pages: 1 2 3Next PageNext
Advertisements