Only 2% of the world's population actually have naturally ginger hair but it seems like the rest of us are willing to jump on the bandwagon. It used to be viewed as something weird and to be ashamed of, people would make fun of redheads, kids would be bullied in school and jokes about gingers having no soul were made. But it's in the past now. These days red hair is desirable, and in trend almost all year round, especially around autumn. It seems like fall is the season when everyone wants to match the colors of leaves outside, or maybe it's just a way to brighten up their days in the colder seasons, either way red hair is becoming super popular and stylists predict that going ginger is going to be the biggest trend of 2019. There's so many shades of red to pick from and so many ways to rock that hairdo, so we thought it was about time to give this beautiful hair color a bit of appreciation and perhaps provide some inspiration if you're looking for the right shade of red for yourself.
1. Natural Ginger
We thought it's best to start with an original so to speak. The shade that actually exists in nature.
2. Auburn Highlights
If you're not quite ready for a big change but want a hint of reddish in your hair.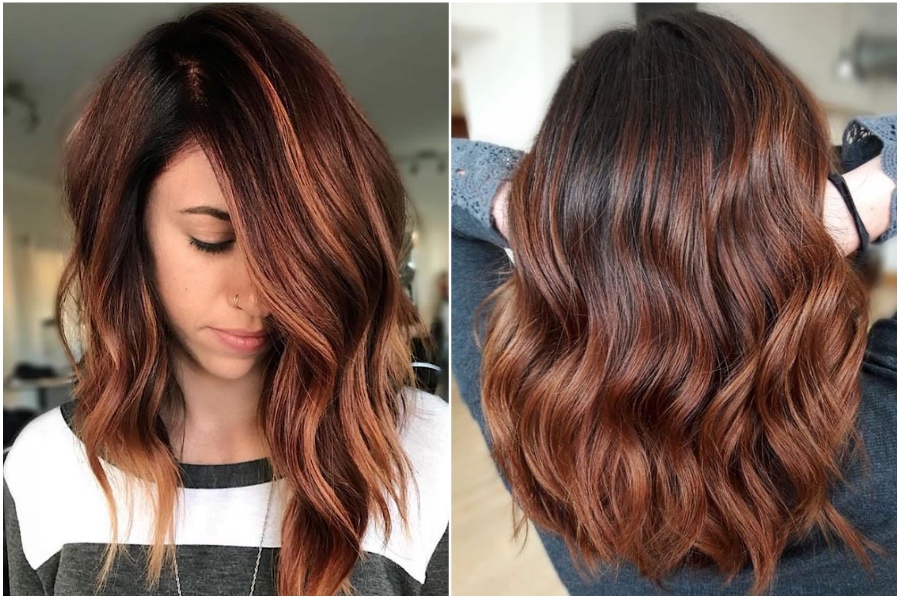 3. Copper-Gold
A great shade if you want your hair to be bright but still pass for natural.
4. Auburn
A reddish brown perfect for autumn.
5. Living Coral
It's the Pantone color of 2019. Hop on the trend while it lasts.
6. Blorange
It's a thing. Don't question it. This color combines peachy and orange tones and looks great on any complexion.
7. Cinnamon
Let's sprinkle in some celebs here with their super popular cinnamon red hair.
8. Warm Ginger
A bright and warm shade of red that's ideal for those who like being the center of attention.
9. Scarlet
A super vibrant shade not for the shy folks.
10. Crimson
A great option for those who naturally have darker hair.
11. Mulled Wine
Get ready for the colder season with mulled wine colored hair. Doesn't it sound like the best thing ever?
12. Burnt Orange
A nice dramatic shade that will brighten up any outfit you choose to wear.
13. Copper
It's basically a classic at this point. If you don't know which red to go for – copper is your best bet.
14. Ruby Red
The name speaks for itself. A truly royal shade of red.
15. Ombre
And if you struggle to pick just one shade – just go for a red ombre.