Getting manicures is fun and if you go above and beyond and like to get designs and not just a plain color you've probably been offered Shellac to do so. But what is Shellac and what makes it different from any other nail polish? Many people also confuse Shellac with gel nails and that's just plain wrong.
What Are Shellac Nails?
Shellac is a product that combines the properties of nail polish and gel. It's not quite like getting gel nails but it's also not your regular nail polish. It's a mix of two. So you get the shine and the strength of gel nails but the application technique is much easier. It doesn't cheap, it lasts longer than normal nail polish and you don't have to wait for it to dry, because it's cured with UV/LED lights, just like gel nails.
Shellac Application
When you get your nails painted with Shellac the first step is to de-grease the nail with rubbing alcohol, or a special solution that removes nail oils. Then a sticky base is applied, then a coat or two of the actual Shellac nail color and then a shiny topcoat. In between each coat, you dry your nails quickly in a UV/LED lamp that cures the Shellac, similar to gel nails.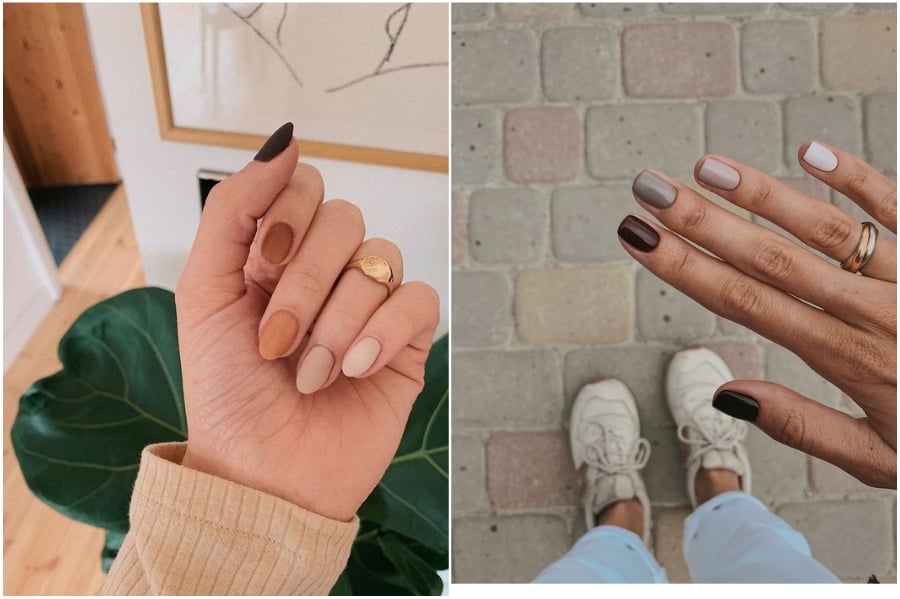 Is Shellac Bad For Your Nails?
Shellac isn't exactly bad for your nails. If applied and taken off properly it causes no more harm to your nail then normal nail polish. Your nails won't become more brittle or damages if you get your manicure done by a real professional at a nail salon. However, unlike gel or acrylic nails you do need to have healthy nails, to begin with, since you can't really add length or change the shape of your nails with Shellac alone.
How Long Do Shellac Nails Last?
Shellac nails last 2 weeks on average without chipping or peeling off. Shellac also doesn't really get affected by washing dishes or doing house chores, it's a pretty safe bet that your nails will look good for 2 weeks straight. If you're careful it might last even longer than that, but your nails will grow out and it'll start looking a bit weird if it's not a nude natural color.
Removing Shellac Nails
Shellac can be removed in two ways. You can put acetone soaked cotton pads on your nails and wrap them in tinfoil for a couple of minutes to let the Shellac dissolve a bit and then it can be scraped off. Or it can be taken off with a special nail drill. It's not advisable to do this at home because you can damage your nails in the process.
Can Everyone Get Shellac
The only requirement there is to getting Shellac nails is to have relatively healthy nails. As we've mentioned above, it's impossible to add length to your nails with Shellac. So if you have short nails you can use Shellac to paint them, but not shape them. Other than that – everyone can use Shellac.