Many say that art is a lost form now that technology has taken over. But thanks to technology, the art world is flourishing more than ever. Here are 11 women that are killing it as artists – this might make you want to drop your next paycheck on a piece.
1. Ramona Russu
Ramona Russu hails from Brussels and her work has been featured in big publications like Forbes, Elle and Glamour. Her work tells a narrate about the mysterious "girl with the black hair" often in digital collage form with manual addition of ink, watercolor or acrylic.

2. Roeqiya Fris
This artist's works are selling like hot cakes on Etsy, and for good reason. Her unique works are inspired by Arab culture, fashion, and nature. They transport us to another time with indigenous undercurrents, while powerfully evoking emotion.



3. Xaviera Lopez
Xaviera Lopez uses the power of black and white in much of her works, drawing empowered yet vulnerable Latina women. She uses lots of mixed media and uses lots of digital art in motion which truly mesmerizes us.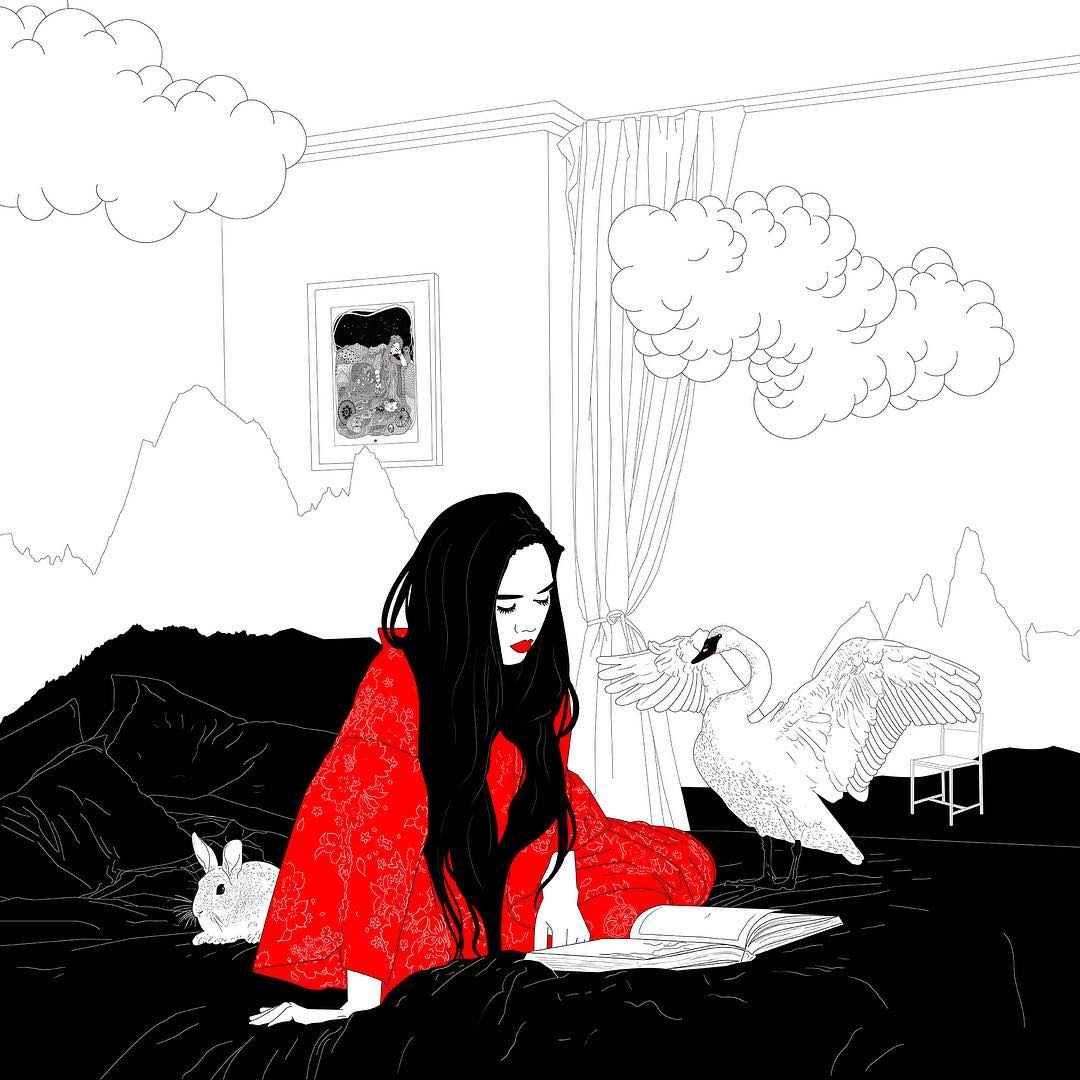 4. Claire Luxton
Claire Luxton isn't just an artist – she's a writer and photographer as well, who offers badass Photoshop and Adobe tutorials. The green haired vixen often uses herself as a medium, adorning her face with bandaged – on flowers and viscous paint for self-portrait reinvention.



5. Chloe Wise
Canadian artist Chloe Wise takes all the worst parts of pop culture and turns them into beautiful contemporary icons. She found a way to translate millennial emotion into her works.

6. Karen
Karen's art makes us feel like we're on a shroom trip, in the best way possible. Pandas hide in a background of rainbow fan leaves, and a sweet raccoon is stylized inside a bouquet of succulents. Animals and flowers with a creative twist? We'll take ten, please.



7. Guni
This digital artist is famous for her reimagining of Disney princesses and princes, if they existed in the age of social media. Many of these are giving us serious #relationshipgoals envy as well, showing the less dramatic side to everyday romance moments between Disney icons that had their happily ever after.

8. Jo Chorny
Jo Chorny takes on art that seems to have been lost in the age of computers and iPhones – handout paper cut art. She does gorgeously detailed art, penguin buddies, intricate owls and delicate fairies. The art isn't overly abstract, but the technical nature of it is what drops jaws.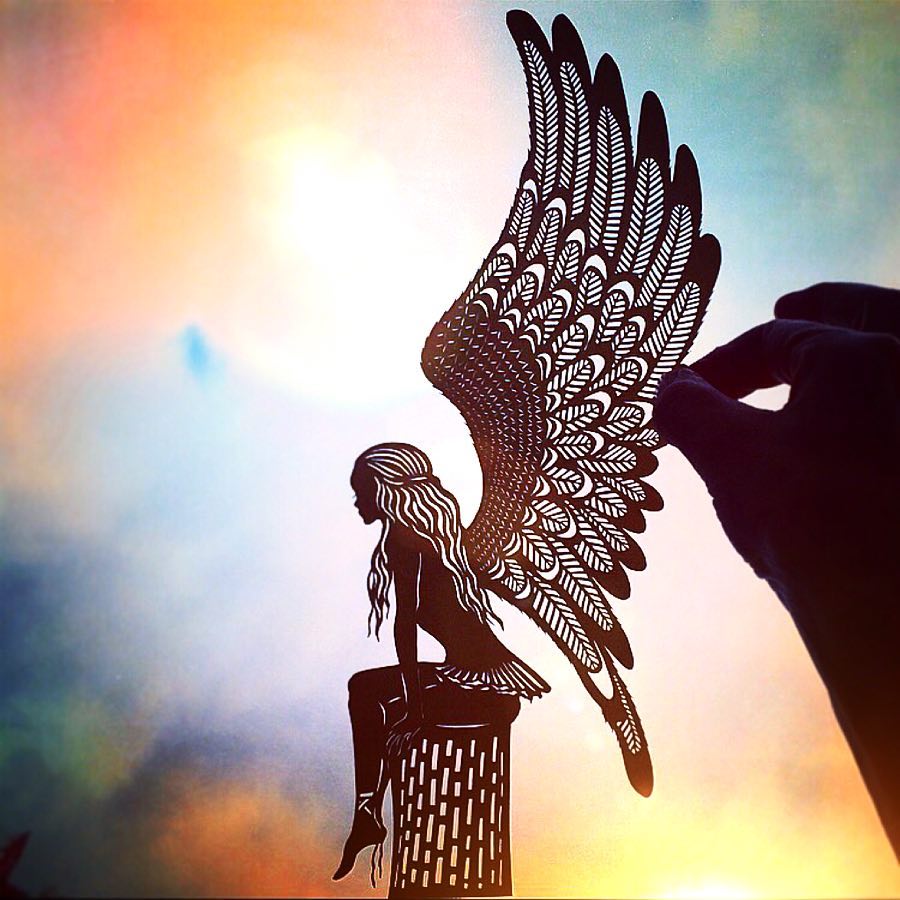 9. Adrienne Muse
Finding art that celebrates the LGBT or black community directly is harder than it should be. Madam Adrienne Muse is here to change that, painting empathic and sensual works of herself and bae, or commissioning examples of black excellence like Nina Simone and James Baldwin.

10. Anne Bengard
Berlin based artist Anne Bengard prides herself as an "expert at coloring in". She works with a dreamy but realistic pastel watercolor backgrounds to draw striking, sometimes shocking images.



11. Christina Mrozik
Christina Mrozik does detailed illustration and prints which almost hypnotize us with their level of meticulousness.