Some actresses were born blonde but have dyed their hair multiple times throughout their career, while others have embraced their natural shade. And while blonde hair for celebrities will always be an iconic and timeless look of glamour, we can understand why some of these ladies went darker in order to receive more on-screen opportunities. However, we embrace their naturally angelic vibes and always will! Here are our favorite blonde bombshells of Hollywood.
1. Taylor Swift
Taylor's blond hair is just as synonymous with her identity as country music. Although she has tried out some rocker style platinum hair, we love when she goes back to her roots with the classic blond, because even though she's edgy now, she'll always be a sweet country girl at heart.
2. Cameron Diaz
Cameron Diaz is the definition of blonde bombshell, and would you believe that those good looks are natural? With a Cuban-American father and German mother, it looks like Diaz got the best of both worlds in her smoldering look that made her famous.
3. Kirsten Dunst
Even though she was a redhead in Spiderman, we'll always fondly remember Dunst in the roles she played when naturally blonde. It's something about the way she pairs a bright lip with those beachy waves. Once a California girl, always a California girl!
4. Emma Stone
Emma Stone is another actress who frequently dyes her hair red or brown. Apparently, the first person who told her to dye her hair red was Judd Apatow, for the "Superbad" audition. She said she wants to get back to her roots in an interview, and her eyes look just as captivating when surrounded by blonde tresses.
5. Jennifer Lawrence
Lawrence might have been a brunette in "The Hunger Games", but her natural shade is more of a golden honey. We admit that she looks much more innocent and angelic with those blonde locks, but can understand her wanting to mix it up a bit. Evidently, she was so scared to dye it for the trilogy that she tried on over $30k worth of wigs to get the color right.
6. Olivia Wilde
Anyone remember a blonde Wilde in "The OC"? The reason for Olivia Wilde dying her hair brown is one that many blondes have: she wanted to be taken seriously. She remarked that people would be shocked that she wasn't dumb. We already knew she was a beautiful genius from day one, but this babe can wear any hair color and still look jaw-dropping.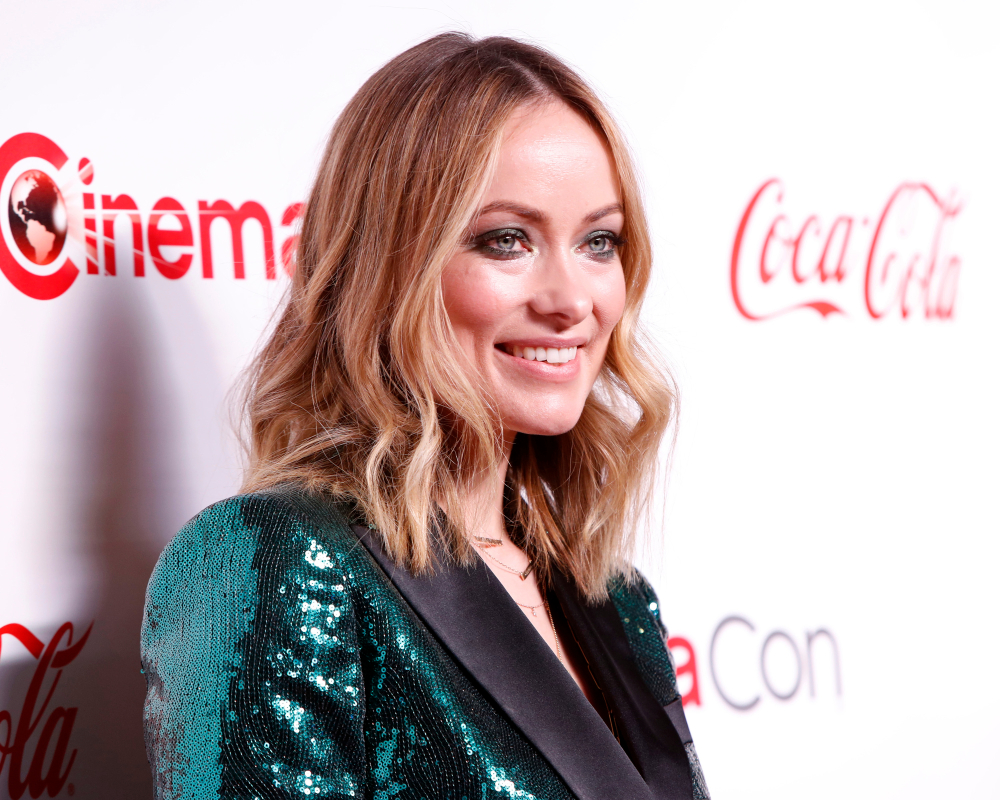 7. Margot Robbie
This stunner from "Wolf of Wall Street" is cool with having brown and blonde hair, but says that in high school, she was used to dying it dark. People can harp on blondes for being superficial or stupid, but her stellar performance in "I, Tonya" proves she's anything but.
8. Sofia Vergara
We all know Sophia Vergara as Gloria, the spicy brunette Latina on "Modern Family". But what you don't know is that she's a natural blonde, and she looks flawless with the shade! Not surprisingly, casting directors wanted her to look more Latina so they asked her to dye her hair, but we think that blonde Sofia has an elusive and rare beauty, and we hope she's let out of the cage more often!
9. Amy Adams
Adams gives total girl-next-door vibes with her blonde hair, but you probably also remember her in roles with red hair. While she says the red hair "suits her personality" more than being blonde does (why does this hair color get such a bad rep!) the red look is for sure more Hollywood glam, while the blonde Amy looks more regular.
10. Dianna Agron
Many of you remember this very symmetrical queen from her alpha role as head cheerleader Quinn Fabray. And while we adored her pink moment on the show, Agron is a naturally blonde goddess, and we'll never forget it.
11. Katy Perry
Perry the pop star and hairstyle chameleon has dyed her hair ever color in the rainbow, but she'll always be that blonde Christian rock singer at heart! Our favorite blonde look of hers is probably that edgy pixie cut, which inspires us all to chop our locks off.
12. Kristen Stewart
We've known her since her sulky, dark-haired days in "Twilight" but it seems like in recent days, she's back to her natural strawberry blonde shade. Honestly, we much prefer her with blonde hair, which suits her features and eyes in such a dreamy way. We were obsessed with how it looked in her style for the 1950s set drama, "On the Road."