Here are 15 juicy facts covering Katy Perry's life from relationships to her love for meditation.
1. She was born October 25, 1984 in Santa Barbara, California.
2. Her birth name is Katheryn Elizabeth Hudson, but she committed to her mother's maiden name so that people wouldn't confuse her with Kate Hudson.
3. She started her career as a Christian musician – it makes sense, as both of her parents are pastors, and she started singing at their church from the age of 9, till the age of 17.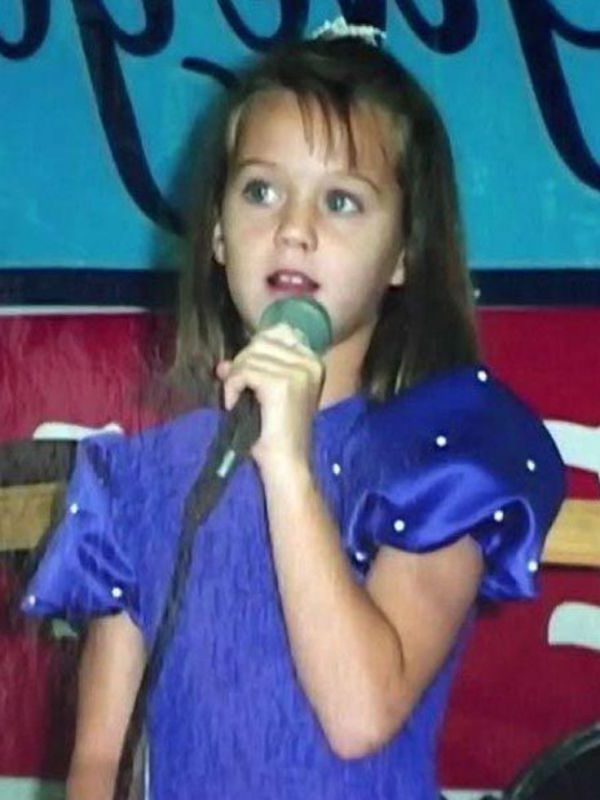 4. Katy Perry helped deliver her older sister Angela's baby. It was a water birth in a friend's living room, and the star even recorded the process with her iPhone.
5. Two of her biggest musical influences are Freddy Mercury and Alanis Morissette.
6. Katy Perry married comedian Russell Brand in 2010, whilst the two of them were vacationing in India – they have a traditional Indian wedding, but filed for divorce after just a year. She then followed up with John Mayer and Orlando Bloom. Never single for long!
7. Katy Perry has been nominated for a multitude of Grammys for tracks like Roar and Firework, but despite these 13 nominations, has never won. Luckily, it doesn't matter to Perry who calls all awards "fake."
8. She's an animal lover and has several pets. One of them is a teacup poodle named Nugget, and another is a dog named Butters. She even has a cat named Kitty Purry.
9. Katy Perry apparently has a tattoo for each tour she's done, and then some! Her ankles have a food theme, with peppermint, strawberry, and a cherry blossom, along with a religious tat on her wrist.
10. She's a fan of meditation, and was introduced to it by her ex, Russel Brand. The singer suffers from anxiety, and transcendental meditation helps immensely with it.
11. Apparently, Ms. Perry is close with the Kardashians and has named Kris Jenner as an important person in her life. There's even proof in the odd paparazzi photo with Kim K.
12. She has songwriting chops as well as singing skills – she wrote for Nicki Minaj, Selena Gomez, Kelly Clarkson, and Britney Spears.
13. Once, Katy was in court fighting with nuns. She got into a legal battle (and won) with the unlikely contenders after her plants to convert an LA convent into her house didn't go over so well with the nuns who lived on the property and called the deacon a "sin."
14. A Barbie doll was created after her. In 2011, Perry teamed up with Material to create treble haired doll wearing a cupcake dress.
15. She's the first woman to have 5 songs from an album get to #1 on the Billboard Hot 100.