We've seen more ladies hit the silver screens in the past decade than in the whole history of cinema. While the industry is still mostly male-oriented, there is a rise in female power as more ladies get leading roles and female directors get to tell their captivating stories. Year 2020 has more than a few thrilling female-centric and women-made films up its sleeve. Here are 7 most awaited female-led movies that will rule the box office this year.
Mulan
Mulan is a timeless Disney classic that got returned as a live-action movie. While many fans have their fears that it will turn into another flop that couldn't compete with the original, the trailer and the cast seem very promising. The movie will be more true to life, telling a story of a female warrior who disguised herself to take her father's place in the army. You'll be pleasantly surprised by some new twists and turns!
Birds of Prey
Harley Quinn is back and she's fiercer than ever! Let's admit it, there are not enough cool female villains on screen – it's a niche that will be filled pretty soon! Harley Quinn split with Joker, but instead of getting lost in his shade she decides to have some real (and quite evil) fun to overcome the breakup. We will see her team up with equally badass female fighters for a fairly noble cause!
Bombshell
Bombshell tells a true story about several women working in the Fox News whose main goal is to expose Roger Ailes, the founder and executive of the channel, for sexual harassment. Starring Nicole Kidman, Margot Robbie, and Charlize Theron, the movie touches upon the issues of toxic male culture and just how much women censor themselves at the workplace in order to save their jobs.
Black Widow
We never dreamed for this day to come, yet here it is…we get to watch a whole standalone movie dedicated to Black Widow and her story! She's one of the most kickass characters in the Avengers Universe and we can't wait to see her story unfold before us. Spoiler – we will see her sister!
Eternals
Marvel Universe is about to introduce us a completely new set of superheroes with their own history and plotlines. Following the events of Avengers: Endgame, we will meet a race of Eternals – an immortal race that is all about protecting Earth from their nemesis called Deviants. And the best part? Cast includes Angelina Jolie and Salma Hayek!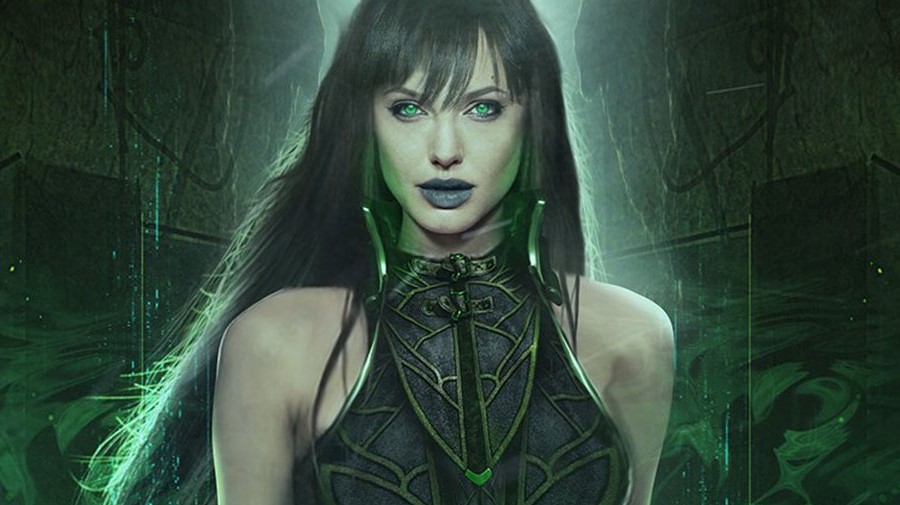 Underwater
We have to give it to the thriller genre – something wicked is coming to our screens in 2020! As the researchers of the underwater laboratory dig deeper than they should have, an earthquake happens and something awakens in the darkness. They need to find shelter, cross the bottom of the ocean, and get out alive. Starring Kristen Stewart and Vincent Cassel, this movie is a promising one!
Wonder Woman 1984
Oh, the teaser trailer for the Wonder Woman 1984 is just too good! The plot takes us to the 80s, so be ready for a whole new style of gorgeous Diana and, wait for it, Steve as well. Yes, the twists and turns of the story will bring the handsome bloke back and their roles will reverse – now it will be her turn to teach him about the surrounding world that is so much different from the one he left behind. Still, there is evil that needs fighting! This is definitely one of the most anticipated films of 2020.