Hollywood is a weird place. Good looks are favored, being fit and in shape is basically a must. And while some celebs freak out about their looks and go crazy others manage to stay sane and have a healthy approach. However, it seems like the longer you stay in Hollywood, the more chances you have of catching the super skinny bug. Occasionally even the sanest, most good looking celebrities that were insanely attractive and in perfect shape, to begin with, emerge into the public looking super skinny. But what's the reason behind it? Let's take a look at 9 celebs who got super skinny.
1. Sarah Hyland
Sarah Hyland, who you probably know best as Haley Dunphy on the hit show Modern Family, has gotten a fair share of criticism over her weight fluctuation over the years. Some people even spread rumors that she's glorifying anorexia. But Sarah has said again and again that she's been struggling with her weight because of her kidney problem and she's trying her best to be healthy but in the meantime, she's just choosing to not feel bad over something she has no real control over.
2. Angelina Jolie
Angelina Jolie has been considered to be one of the most beautiful women on the planet since the beginning of her career. She's always been gorgeous but in recent years, we've seen her go from slim and fit to super skinny. It might be the stress of her divorce or some other troubles that are plaguing her. Either way, she's beautiful and we hope that she stays healthy and beautiful.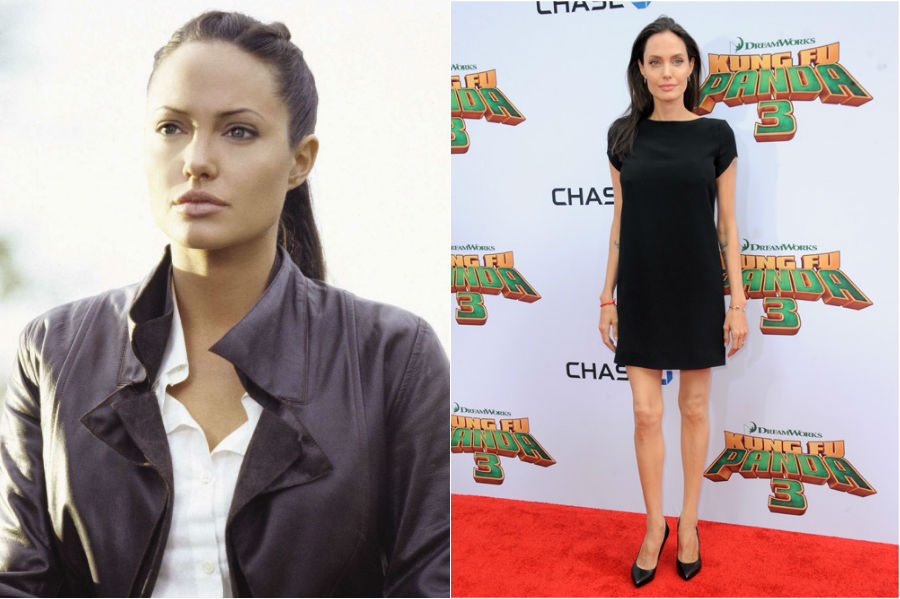 3. Jennifer Lawrence
Jennifer Lawrence was once glorified for the fact that she didn't pay much attention to diets or exercising. We all thought of her as the only person in Hollywood who seemed like one of us. She was in shape but not overly skinny, beautiful and stylish but seemed like she would go for a cheeky burger on the weekend as most normal people do. However, it seems like over the years she's lost a significant amount of weight and while some people criticize her for it and say that she's become one of "them" (meaning fake Hollywood types) we think she just started being more healthy. Yes, she's skinnier now, but that's what some of her roles demand and she looks fit.
4. Sam Smith
Sam Smith has undergone quite a transformation over the last couple of years. And if you want to judge him for losing some weight it's up to you, but we think it was a good thing for him. He looks much happier and healthier these days. And his singing is as amazing as ever so more power to him.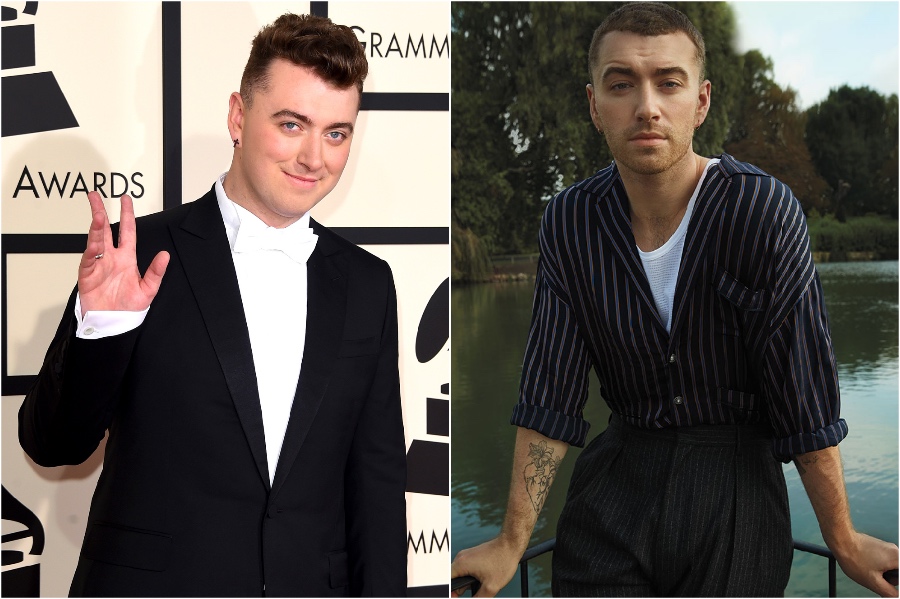 5. Tara Reid
Tara Reid knows how to keep in shape. She was never shy about her body. But recently her fans have become concerned. Tara posted some pictures on Instagram looking especially thin and many have suggested that it's not healthy. However, Tara says she's never had a problem with eating disorders and have never been anorexic, she's just naturally thin and that's how her body is.
6. Victoria Beckham
Victoria Beckham has definitely changed a lot since her Posh Spice years. She's been looking much thinner and she sparked many controversies when talking about diet and how it takes work to look the way she does. She's quite controlling when it comes to her health and diet, so people notice when her weight goes up and down. But it seems like she's just one of those people who loses weight when they're stressed, so let's hope she has less stress in her life.
7. Denise Richards
Denise Richards is a gorgeous woman, a talented actress and a former model, so it makes sense that this lady wants to be in shape and knows how to stay fit. However, lately, it looks like she's been hitting the gym a bit too much. In some of the pictures, she looks like she's all muscle and while being strong is amazing sometimes you need to relax a little and let your body rest and recover.
8. Johnny Depp
Johnny Depp is a very handsome man but he's been going through a rough patch in the past years. It's starting to show not only in his demeanor and interviews but in his looks too. He seems to have lost weight and there are rumors about some problems with alcohol. We hope he gets better soon and starts looking like his old self.
9. Kim Kardashian
Kim Kardashian recently made the internet go crazy when she posted a video on Instagram where she revealed her exact weight and her sisters were praising her weight loss and joking about anorexia. It seems like it was just a bad joke, and Kim is too smart to actually dabble in that kind of thing, but you can't deny that she's lost weight and is looking super skinny for her usually curvy self.