Hailey Baldwin hasn't really been in the limelight before her famous wedding with Justin Bieber, but now all the eyes are on her as well as her celebrity husband. Being born into fame due to the Baldwin family legacy, she's no stranger to extra attention, but is more used to getting it for her modelling and acting work. That being said, she's relatively new to the whole entertainment industry, so there's a lot of people don't know about her. Here's everything you need to know about Hailey Baldwin.
Hailey Baldwin's Age
Hailey Baldwin was born on November, 22nd, 1996 in Tucson, Arisona. This makes her 23 years of age.
Hailey Baldwin's Height
Hailey Baldwin's height might surprise some of you as she's working as a professional model, walking the catwalk for some big names in the fashion industry. But here goes – she's 5'7" or 170 cm, which is not much, but just enough to make it into the fashion world.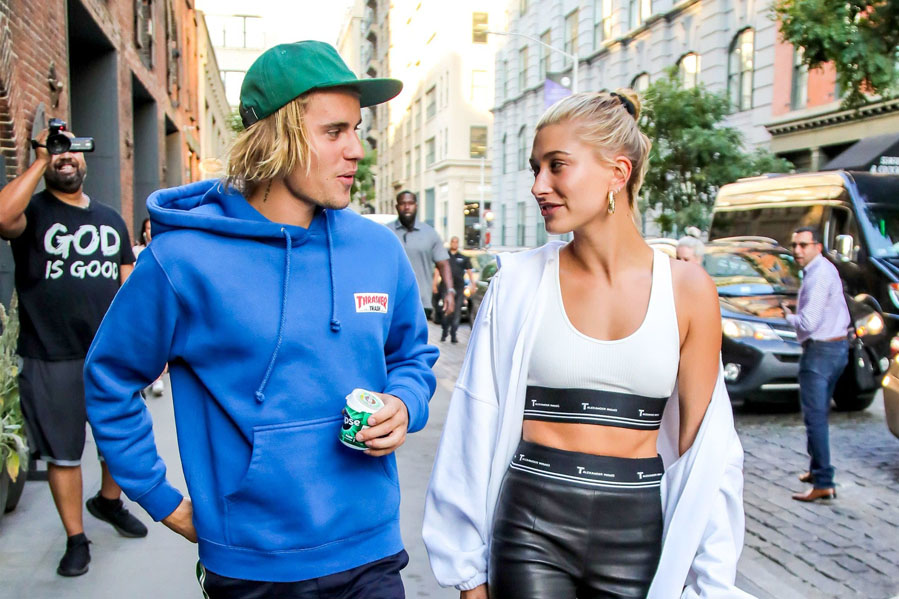 Hailey Baldwin's Tattoos
Hailey Baldwin's number of tattoos is quite striking, but only until you seem them. She has 18 inks on her body, but most of them small and elegant, almost unnoticeable – you have to know where to look to see them. All of them have a deeper meaning, of course, like the small cross tattooed on her neck due to her love for Jesus Christ and Christianity as a religion. She's also got numerous hearts tattooed on various parts of her body – we don't really get to see most of them.
Hailey Baldwin's Dad
There are so many Baldwins in the famous family that it's easy to get confused who is who. Hailey's dad is Stephen Baldwin – he is kind of famous in a low-key way. He's had some iconic roles in late 90s, so you might have seen him in movies like The Usual Suspects and Born on the Fourth of July. He's been more into reality TV lately.
Hailey Baldwin's Mom
Hailey's mom is Kennya Baldwin, a graphic designer, and she likes to keep a very low profile. You will not find much about her on social media as she has almost no presence there apart from a private Instagram account. She married Stephen Baldwin in 1992.
Justin Bieber and Hailey Baldwin
The two of them met all the way back in 2009 and were actually introduced to each other by Hailey's dad, Stephen Baldwin. They immediately became close friends and even attempted dating in 20016, but that fling didn't last for long. They finally reunited in 2018, got engaged, and organized a secret wedding. A grand party was thrown later to celebrate the new status of their relationship.
Hailey Baldwin's Engagement Ring
Hailey Baldwin's stunning engagement ring made its debut back in July 2018 and we still can't get over it. Justin Bieber sought out a private jeweller and ordered a very special ring to propose to Hailey Baldwin. What came out was a gorgeous oval-shaped diamond up to 10 carats. Now that's a real treasure right there!
Hailey Baldwin's Net Worth
Most of you know Hailey Baldwin only because she's the wife of famous Justin Bieber, but the girl has actually built quite a career for herself. She aspired to become a ballerina and has actually trained to become one – until she hurt her foot and had to change the direction. It's been only five years since she started modelling and already she's appeared on the covers of Elle, Vogue, and Wonderland. She's also a co-host of a rap battle show featuring celebs called Drop the Mic. Right now Hailey Baldwin's net worth is $2 million, but experts say it will definitely be growing soon.