Sometimes it seems that Hollywood is running on good looks alone. Actors and actresses with sparkly smiles and fit bodies dominate the screen, leaving close to no space for people with more unique appearance. And there are so many gorgeous film stars that have appeared on the silver screen dozens of times, but don't get as much buzz as actors and actresses that took part in a blockbuster or two. Which means it's time we looked and the hugely underrated beauties of the movie industry! Here are the most beautiful actors no one talks about.
Mustafa Shakir
Mustafa Shakir started out playing small roles, until his career got a huge boost from playing Bushmaster in the second season of Netflix's Luke Cage. We will soon see him in the live action of the biggest jazz-infused anime classics Cowboy Bebop. That's definitely going to earn him so kudos!

Amandla Stenberg
You might remember the sweet young Rue from The Hunger Games and the controversy her skin colour sparked back then. Well, Amandla Stenberg is all grown up now and looking more gorgeous than ever. She went on starring in The Hate U Give, pouring her heart and soul into the racist theme she's lived through herself.

Joe Dempsie
Before Joe Dempsie landed the seemingly big role in Game of Thrones, he hit the TV screens in the brilliant British show Skins, earning himself quite a following. After that things got silent for a while, and now we can finally enjoy his great performance again. Hopefully, GoT will boost his career even further!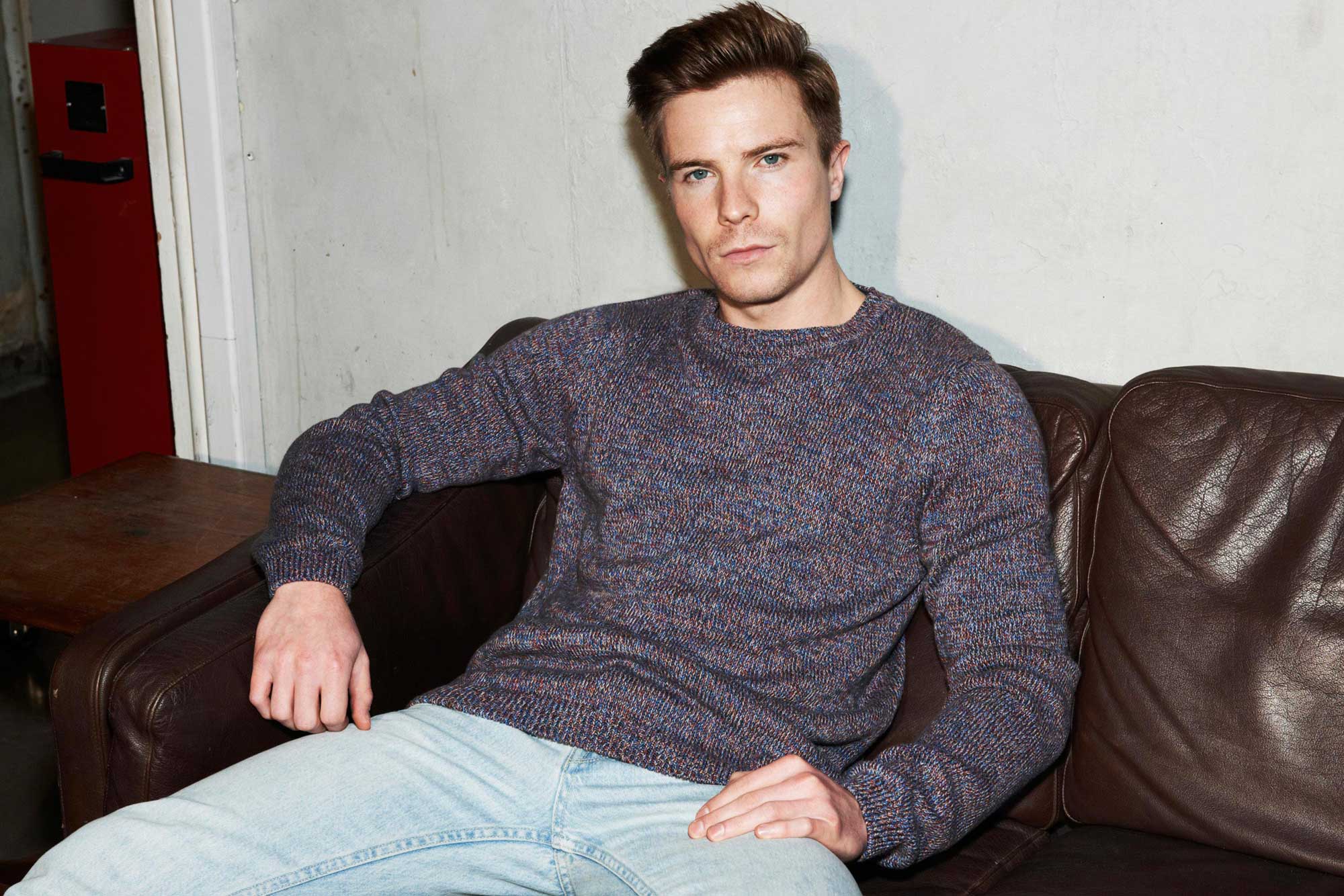 Sonequa Martin-Green
Sonequa Martine-Green has jumped onto everyone's geek radar by landing the coolest role of the decade in the Star Trek series, playing a black female protagonist (mind we say, the first one ever in the series!). She's not planning on stopping there and will soon grace the screen in Space Jam 2.

Charlie Heaton
Charlie Heaton has been flying under the Hollywood's radar for a long time, but things might change soon after his brilliant performance as Jonathon Byers in an 80s-inspired thriller show Stranger Things. There he plays a somewhat shy photographer boy who has to deal with his brother's disappearance, mysterious things unfolding in his hometown, and his very own teenage love to top it all.

Jesse Williams
It's impossible not to fall for the handsome Jackson Avery, a doctor from Grey's Anatomy. This show has been famous for casting amazingly beautiful people and Jesse Williams is not exception. He also lent his face and voice to character Markus from Detroit: Being Human. To top it all, he's an avid black people's rights activist and is not afraid to speak out!

Gaspard Ulliel
This handsome Frenchman is so underrated that it hurts us to even think about it! He starred in a plethora of various movies from the creepy Hannibal Rising, where he plays young Hannibal Lecter, to the flamboyant Yves Saint Laurent in 2014 fashion biopic. Since then he's won a Best Actor award for his role in It's Only the End of the World and it seems things are finally working out for the gorgeous star!

Robert Sheehan
Robert Sheehan's talent really should be recognized more. This Irish sweetheart starred in Misfits as well as gritty criminal drama Love/Hate depicting the violent side of Dublin. Lately you might have seen him in Mortal Engines and the highly entertaining Umbrella Academy about a family of superheroes. Robert Sheehan is a passionate actor and we can't wait to see more of him!

Saoirse Ronan
Another Irish star, Saorise Ronan, is truly phenomenal in the way she appeared out of nowhere and immediately became a face everyone recognized. She went from playing the child assassin in Hannah to startling performances in Lady Bird and Mary Queen of Scotts, becoming one of the most demanded actresses as of today.